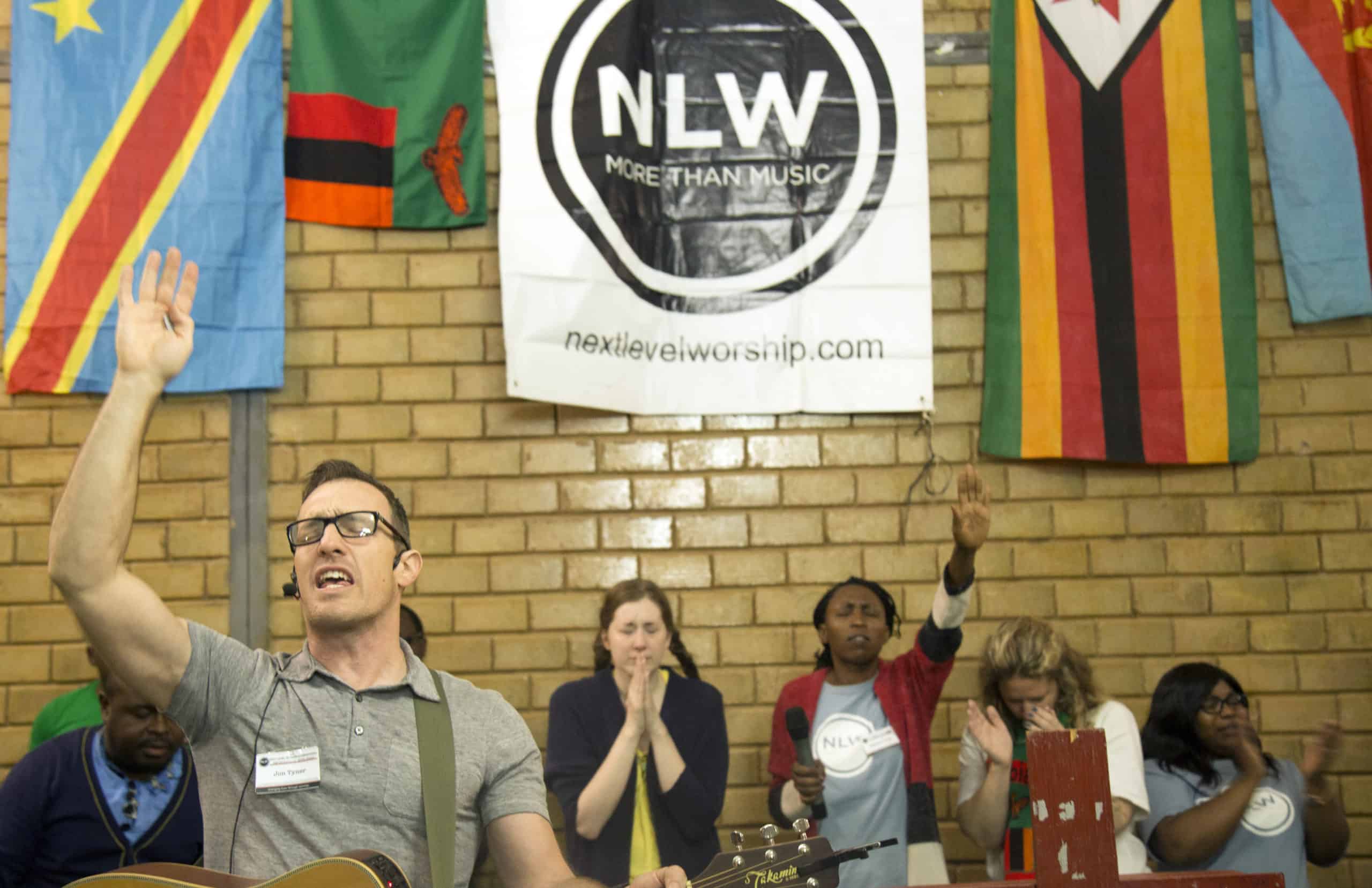 Episode 8: Ethiopia mission, worship ministry during COVID, family worship while quarantined (podcast)
[fusion_builder_container hundred_percent="no" equal_height_columns="no" menu_anchor="" hide_on_mobile="small-visibility,medium-visibility,large-visibility" class="" id="" background_color="" background_image="" background_position="center center" background_repeat="no-repeat" fade="no" background_parallax="none" parallax_speed="0.3″ video_mp4="" video_webm="" video_ogv="" video_url="" video_aspect_ratio="16:9″ video_loop="yes" video_mute="yes" overlay_color="" video_preview_image="" border_size="" border_color="" border_style="solid" padding_top="" padding_bottom="" padding_left="" padding_right=""]
[fusion_builder_row]
[fusion_builder_column type="1_1″ layout="1_1″ background_position="left top" background_color="" border_size="" border_color="" border_style="solid" border_position="all" spacing="yes" background_image="" background_repeat="no-repeat" padding_top="" padding_right="" padding_bottom="" padding_left="" margin_top="0px" margin_bottom="0px" class="" id="" animation_type="" animation_speed="0.3″ animation_direction="left" hide_on_mobile="small-visibility,medium-visibility,large-visibility" center_content="no" last="no" min_height="" hover_type="none" link=""]
[fusion_text]
In this week's episode of The Heart of Worship Podcast, Dwayne invited Jon Tyner and Chris Mellon to join him for some reminiscing about their adventures and ministry time in Ethiopia. They share their unique experiences and perspectives about the incredible Christian believers and leaders in Ethiopia. They also share about meeting Christians from war-torn countries where it is illegal to worship God.
In addition these worship pastors share what they are doing with their worship ministries and how they are leading their churches in worship during this time when churches cannot meet together in person. Each shares great ideas and ways to minister and lead their congregations effectively despite these present difficult circumstances.
They also discuss with Dwayne what they are doing while self-quarantined at home with their families. Lots of great ideas, stories and challenging thoughts in this episode for our listeners to enjoy!
[/fusion_text]
[fusion_audio src="https://media.blubrry.com/theheartofworshippodcast/content.blubrry.com/theheartofworshippodcast/HOW_Podcast_Ethiopia_COVID.mp3″ loop="off" autoplay="off" preload="none" hide_on_mobile="small-visibility,medium-visibility,large-visibility" class="" id="" background_color="" controls_color_scheme="" progress_color="" max_width="" border_size="" border_color="" border_radius_top_left="" border_radius_top_right="" border_radius_bottom_right="" border_radius_bottom_left="" box_shadow="no" box_shadow_vertical="" box_shadow_horizontal="" box_shadow_blur="0″ box_shadow_spread="0″ box_shadow_color="" animation_type="" animation_direction="left" animation_speed="0.3″ animation_offset="" /]
[fusion_separator style_type="default" hide_on_mobile="small-visibility,medium-visibility,large-visibility" class="" id="" sep_color="" top_margin="" bottom_margin="" border_size="" icon="" icon_circle="" icon_circle_color="" width="" alignment="center" /]
[fusion_code]PC9kaXY+CjwvZGl2Pgo8L2Rpdj4KPC9kaXY+CjxkaXYgY2xhc3M9ImJvbGRncmlkLXNlY3Rpb24iPgo8ZGl2IGNsYXNzPSJjb250YWluZXIiPgo8ZGl2IGNsYXNzPSJyb3ciPgo8ZGl2IGNsYXNzPSJjb2wtbWQtMTIgY29sLXhzLTEyIGNvbC1zbS0xMiI+Cgo8IS0tIC93cDpzZXBhcmF0b3IgLS0+Cgo8IS0tIHdwOmltYWdlIHsiYWxpZ24iOiJjZW50ZXIiLCJpZCI6MTQwMzgsIndpZHRoIjo1MTIsImhlaWdodCI6NTEyLCJsaW5rRGVzdGluYXRpb24iOiJjdXN0b20ifSAtLT4KCjwvZGl2Pgo8L2Rpdj4KPC9kaXY+CjwvZGl2Pgo8ZGl2IGNsYXNzPSJ3cC1ibG9jay1pbWFnZSI+CjxmaWd1cmUgY2xhc3M9ImFsaWduY2VudGVyIGlzLXJlc2l6ZWQiPgo8cCBjbGFzcz0ibW9kLXJlc2V0Ij48YSBocmVmPSJodHRwczovL3d3dy5uZXh0bGV2ZWx3b3JzaGlwLmNvbS90aGUtaGVhcnQtb2Ytd29yc2hpcC1wb2RjYXN0LXBsYXlsaXN0LyI+PGltZyBjbGFzcz0id3AtaW1hZ2UtMTQwMzgiIHNyYz0iaHR0cHM6Ly93d3cubmV4dGxldmVsd29yc2hpcC5jb20vd3AtY29udGVudC91cGxvYWRzLzIwMTkvMTEvSE9XLVBvZGNhc3QtbG9nby0xMDI0eDEwMjQucG5nIiBhbHQ9IiIgd2lkdGg9IjUxMiIgaGVpZ2h0PSI1MTIiPjwvYT48L3A+Cgo8ZmlnY2FwdGlvbj5DbGljayBpbWFnZSBmb3IgcGxheWxpc3QgYW5kIHRvIHN1YnNjcmliZTwvZmlnY2FwdGlvbj48L2ZpZ3VyZT4KPC9kaXY+CjxkaXYgY2xhc3M9ImJvbGRncmlkLXNlY3Rpb24iPgo8ZGl2IGNsYXNzPSJjb250YWluZXIiPgo8ZGl2IGNsYXNzPSJyb3ciPgo8ZGl2IGNsYXNzPSJjb2wtbWQtMTIgY29sLXhzLTEyIGNvbC1zbS0xMiI+Cgo8IS0tIC93cDppbWFnZSAtLT4KCjwhLS0gd3A6aGVhZGluZyB7ImFsaWduIjoiY2VudGVyIn0gLS0+CjxoMiBjbGFzcz0iaGFzLXRleHQtYWxpZ24tY2VudGVyIj5Ub3BpY3MgJiBUaXBzIGZvciBXb3JzaGlwZXJzICYgTGVhZGVyczwvaDI+CjwhLS0gL3dwOmhlYWRpbmcgLS0+Cgo8IS0tIHdwOnBhcmFncmFwaCB7ImZvbnRTaXplIjoibWVkaXVtIn0gLS0+CjxwIGNsYXNzPSJoYXMtbWVkaXVtLWZvbnQtc2l6ZSI+PGVtPlRoZSBIZWFydCBvZiBXb3JzaGlwIFBvZGNhc3Q8L2VtPiBpcyBhIHdlZWtseSB0YWxrIHNob3cgYWJvdXQgY3VycmVudCBldmVudHMgYW5kIGJpYmxpY2FsIHBlcnNwZWN0aXZlcyBmb3Igd29yc2hpcGVycyBhbmQgbGVhZGVycy48L3A+CjwhLS0gL3dwOnBhcmFncmFwaCAtLT4KCjwhLS0gd3A6cGFyYWdyYXBoIHsiZm9udFNpemUiOiJtZWRpdW0ifSAtLT4KPHAgY2xhc3M9Imhhcy1tZWRpdW0tZm9udC1zaXplIj5XZSB0YWxrIGFib3V0IGhvdCB0b3BpY3MgaW4gb3VyIGN1bHR1cmUgdG9kYXksIGdpdmluZyBhIGJpYmxpY2FsIHBlcnNwZWN0aXZlIG9uIGhvdyB0aG9zZSB0aGluZ3MgcmVsYXRlIHRvIHdvcnNoaXAgYW5kIGxlYWRlcnNoaXAuPC9wPgo8IS0tIC93cDpwYXJhZ3JhcGggLS0+Cgo8IS0tIHdwOnBhcmFncmFwaCB7ImZvbnRTaXplIjoibWVkaXVtIn0gLS0+CjxwIGNsYXNzPSJoYXMtbWVkaXVtLWZvbnQtc2l6ZSI+V2UgYWxzbyBzaGFyZSB3aGF0IHdlIGFyZSBsZWFybmluZy4gVGhlc2UgY2FuIGJlIGFueXRoaW5nIGZyb20gc2ltcGxlLCBwcmFjdGljYWwgdGlwcyB0byBkZWVwIHNwaXJpdHVhbCB0cnV0aHMuIFdlIHRhbGsgYWJvdXQgYm9va3MgYW5kIGFydGljbGVzIHdlJ3ZlIGRpc2NvdmVyZWQgdGhhdCBjYW4gYmUgaGVscGZ1bCB0byB3b3JzaGlwZXJzIGFuZCBsZWFkZXJzLjwvcD4KPCEtLSAvd3A6cGFyYWdyYXBoIC0tPgoKPCEtLSB3cDpwYXJhZ3JhcGggeyJmb250U2l6ZSI6Im1lZGl1bSJ9IC0tPgo8cCBjbGFzcz0iaGFzLW1lZGl1bS1mb250LXNpemUiPlRoaXMgcG9kY2FzdCBpcyBwcmVzZW50ZWQgYnkgTkxXIEludGVybmF0aW9uYWwgYW5kIGhvc3RlZCBieSBEd2F5bmUgTW9vcmUgYW5kIFN0ZXBoZW4gTW9vcmUuIER3YXluZSBpcyBhIGJlc3Qtc2VsbGluZyBhdXRob3IgYW5kIGEgbGVhZGluZyB2b2ljZSBvbiBiaWJsaWNhbCB3b3JzaGlwLiBTdGVwaGVuIGlzIGEgc29uZ3dyaXRlciBhbmQgbGVhZCBzaW5nZXIgZm9yIENhcnJvbGx0b24uPC9wPgo8IS0tIC93cDpwYXJhZ3JhcGggLS0+Cgo8L2Rpdj4=[/fusion_code]
[fusion_imageframe image_id="15744|medium" max_width="" style_type="" blur="" stylecolor="" hover_type="none" bordersize="" bordercolor="" borderradius="" alignment="center" lightbox="no" gallery_id="" lightbox_image="" lightbox_image_id="" alt="" link="" linktarget="_self" hide_on_mobile="small-visibility,medium-visibility,large-visibility" class="" id=""]https://www.nextlevelworship.com/wp-content/uploads/2020/03/ethiopia-jon-leading-2-300×194.jpg[/fusion_imageframe]
[/fusion_builder_column][/fusion_builder_row][/fusion_builder_container]
Podcast: Play in new window | Download | Embed
Podcast (heartofworship): Play in new window | Download | Embed