NEVER STOP GROWING
Deep-dive with Dwayne Moore and the awesome team at NLW!
Discuss topics that matter to worship leaders and pastors about modern worship leading.

Discover the whats, hows and whys of leading others in biblical worship.

Great for newbie worship leaders and veteran leaders alike!

We would love for you to be part of our international coaching community!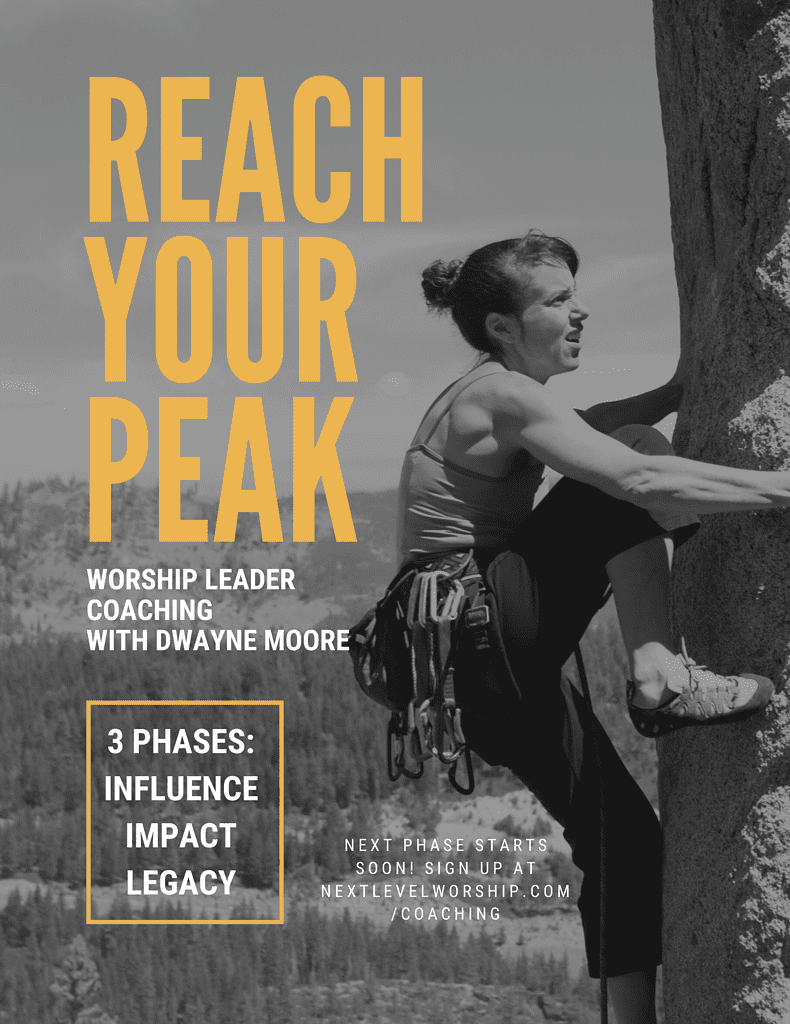 Details about our INFLUENCE Phase…
We will have several nations represented for this INFLUENCE Phase of Coaching.
Sessions begin on Tuesday, January 19 and end on March 9, 2020.
Each session is live online using Zoom.
Sessions meet on Tuesday evenings in the US, which is Wednesday mornings for our international students. We meet from 9:00pm until 10:30pm US Eastern (New York) time on Tuesday each week.

Students are expected to attend all the online classes if possible.
Topics for this phase will include Kingdom-minded ministers, holy habits, understanding biblical worship, effective personal leadership, time management, becoming a better presenter, planning corporate worship, preparing for and leading weekly rehearsals , communicating well with your pastor and worship teams, and more!
Each student is expected to read 3 books total and do book reviews for them. We provide a list of books to choose from.
Cost for the INFLUENCE Phase is $399 USD (which averages $39 per session). You can do 3 installments of $100 each if you need to. We will send you a link to pay once and if you have submitted your application and been accepted.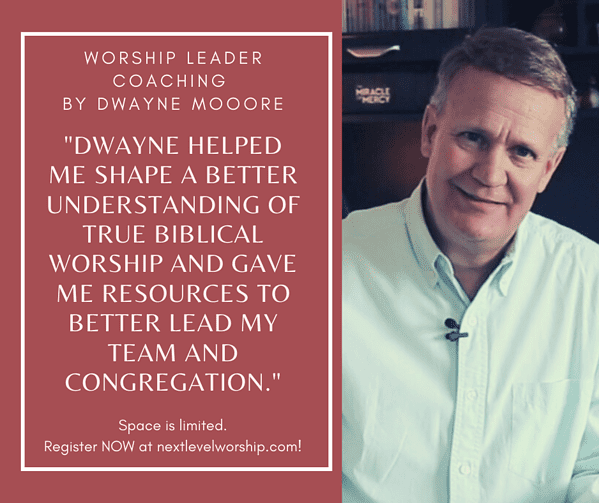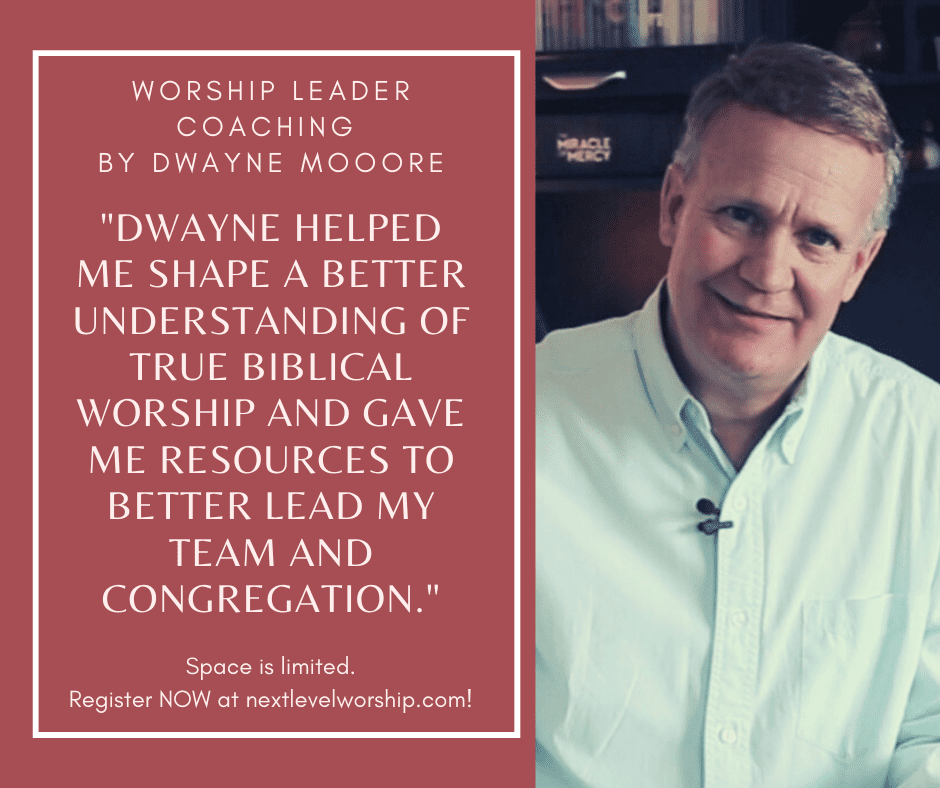 The INFLUENCE phase of coaching focuses on one's own personal leadership and growth. Topics include characteristics and habits of effective leaders and skills needed to lead a worship ministry and church in worship.
The IMPACT phase of coaching focuses on how to lead your worship team and staff. Topics include how to grow your musicians spiritually and musically, proper platform presence and presentation, rehearsing and more!
INFLUENCE PHASE STARTS JANUARY 19
Give so we can go
HELP US MAKE DISCIPLES