The Worship Architect has received a Choice Resource Award from NLW International. Below is an interview with author, Dr. Constance Cherry, by Dawn Kelley of NLW International.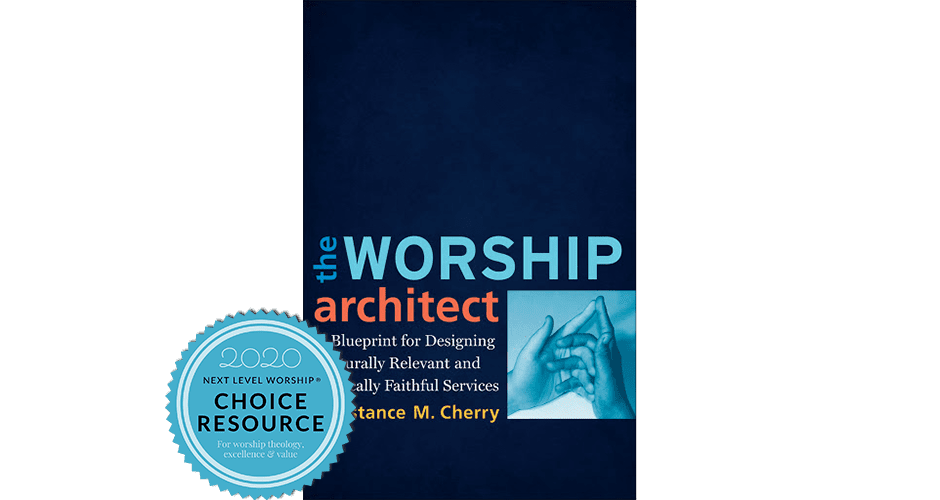 Dawn Kelley recently spoke with Rev. Dr. Constance Cherry to discuss her book, The Worship Architect, one of the winners of a 2020 NLW Choice Resource Award.*  Dr. Cherry is Professor Emeritus of Christian Worship at Indiana Wesleyan University and a founding faculty member of The Robert E. Webber Institute for Worship Studies.  The Worship Architect, written by Dr. Cherry, provides practical ways to design congregational worship so everyone is involved in the act of worship.  She gives concrete language to the planning and practice of worship ministry and shares how worship leaders can instruct their congregations on how to participate in worship together.
In this interview, Dr. Cherry discusses this book and another book she recently wrote, Worship Like Jesus, which can help anyone understand how to worship Christ more fully.  Congratulations to Dr. Cherry and The Worship Architect for meeting the Choice Resource Award criteria of exceptional quality, content, value, and instructing/encouraging worship from the inside out!
*Choice Resources are selected resources which enhance corporate and/or personal worship.  Resources from other authors and developers are recommended by our NLW Community each year.  From there, our NLW team selects resources from those recommendations to award and feature on our site.