The 23rd Pastor: Pastoring in the Spirit of Our Shepherd Lord has received a *Choice Resource Award from NLW International. Below is a review by Dr. Clay Hallmark, senior pastor of First Baptist Church of Lexington, TN.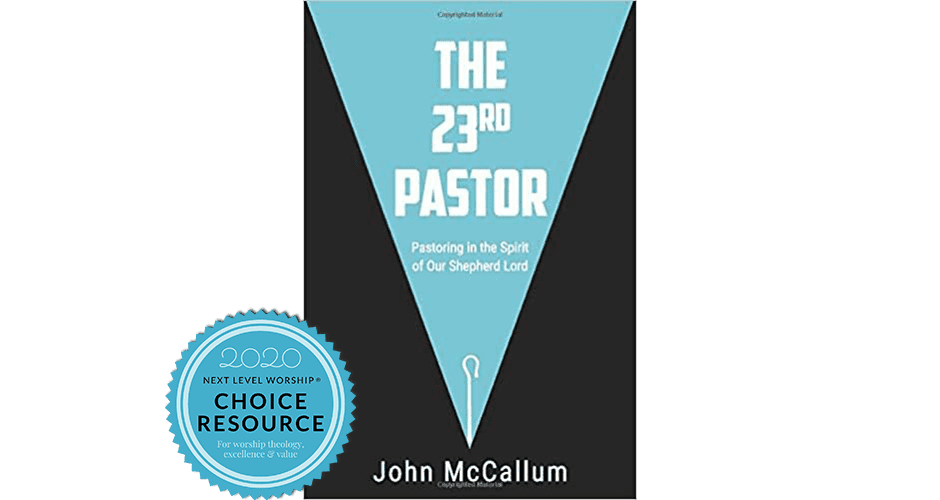 The 23rd Pastor by Dr. John McCallum, Senior Pastor at the First Baptist Church of Hot Springs, Arkansas is perhaps the best ministry related book I have read in the past 10 years. Dr. McCallum has taken the 23rd Psalm and has done both an in-depth and very practical analysis of the text and has put it in the context of church ministry. Through the use of personal stories and experiences of his many years as a pastor, with almost 40 of those years pastoring two churches, Dr. McCallum makes the text come alive in a way that challenges and inspires the reader.
Once I started reading the book, I could not put it down. I have now read the book 4 times and each time I have gleaned something new from the text. I have given this book to all of my staff, given away over a dozen more copies to friends in the ministry, and I believe this should be required reading of every college and seminary student entering local church ministry. I cannot encourage you enough to purchase and spend time in this book. You will be blessed!
*Choice Resources are selected resources which enhance corporate and/or personal worship. Resources from other authors and developers are recommended by our NLW Community each year. From there, our NLW team selects resources from those recommendations to award and feature on our site.