Writing Worship: How to Craft Heart-felt Songs for the Church has received a *Choice Resource Award from NLW International. Below is a interview with author Krissy Nordhoff by Dawn Kelley of NLW International.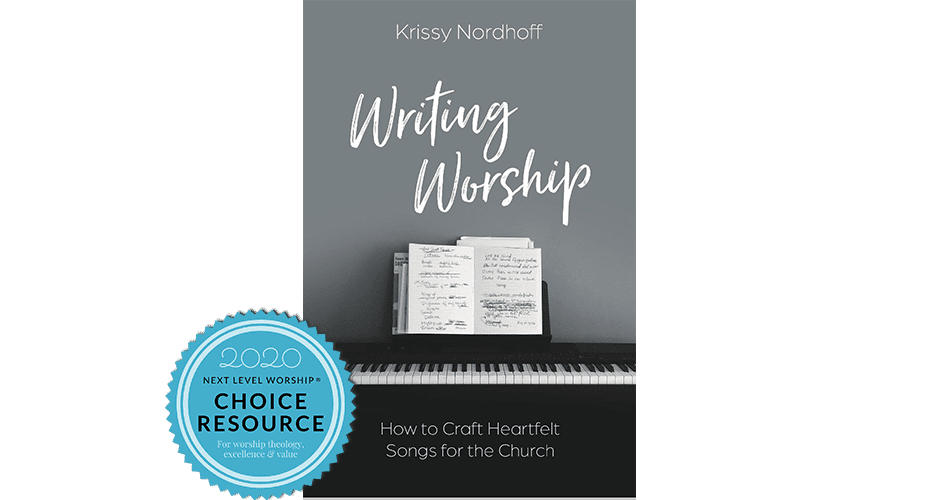 Dawn Kelley recently spoke with Krissy Nordhoff to discuss her book, Writing Worship: How to Craft Heartfelt Songs for the Church and WritingWorship.co, the supplemental website to her book featuring additional songwriting resources and a songwriting community. GMA Dove Award Winner for Worship Song of the Year, Krissy Nordhoff explains in this interview the craft of songwriting and the many resources she has available for songwriters including social media groups, podcasts, and mentorship opportunities.
Congratulations to Krissy Nordhoff for meeting the NLW Choice Resource Award* criteria of exceptional quality, content, value, and instructing/encouraging worship from the inside out!
*Choice Resources are selected resources which enhance corporate and/or personal worship. Resources from other authors and developers are recommended by our NLW Community each year. From there, our NLW team selects resources from those recommendations to award and feature on our site.