Rise Up and Praise Him has received a *Choice Resource Award from NLW International. Below is a review by the staff at NLW International.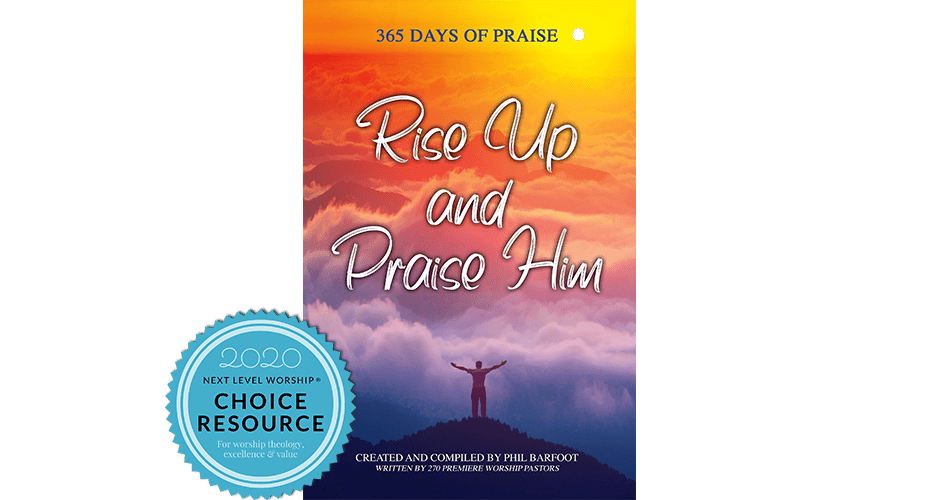 Rise Up and Praise is an easy and compelling read. Arranger and author, Phil Barfoot, has compiled a wonderful selection of devotionals from some 270 worship leaders and pastors in the US and abroad. In all there are 365 devotionals. These work well for one's personal quiet times. They work especially well to share with choirs and praise teams in churches, to encourage them and teach them about biblical worship. Several of the leaders who authored the devotionals are on our NLW Team. The theology of these devotional entries is accurate and the inspirational value is high.
We highly recommend Rise Up and Praise Him not only to worship pastors and their teams, but to anyone who wishes to understand what true worship is all about.
*Choice Resources are selected resources which enhance corporate and/or personal worship. Resources from other authors and developers are recommended by our NLW Community each year. From there, our NLW team selects resources from those recommendations to award and feature on our site.