Thanks and Congratulations!
Thanks to all the youth groups and leaders who came to our Praise Band Workshop this past Tuesday in Birmingham!
We appreciate our sponsors for helping us put on such a great event! WDJC, Alabama's largest Christian radio station, was such an amazing supporter. It was great to have them do a live broadcast from the workshop. First Priority of Alabama, Golden Rule Barbeque and Watts Pro Audio were also invaluable to making the day a success.
And a special thanks to Juan DeVevo of Casting Crowns for doing an outstanding job teaching one of the sessions. We think Dwayne and Juan make a great team for teaching on worship!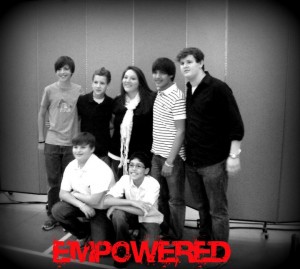 Congratulations goes out to Empowered for winning the youth praise band contest! Because they won they will not get to play at Ignite 11, East Alabama's largest Christian festival, on August 13.