HE. WE. THEY. Prayer Model Campaign – Week 4 Video Teaching
by Dwayne Moore
[Editor's Note: This article is a transcript of the Video Teaching for Week 4 of the HE. WE. THEY. Prayer Model Campaign for churches. This is based on Dwayne's book HE. WE. THEY. The Life-Altering Formula of the Model Prayer.]
Hello, everyone. Welcome to week four of our video teaching. I'm Dwayne Moore and I'm privileged to say that I was able to author the book. HE. WE. THEY. You already know by now the story of how the Lord has taught me this formula over the years, over the last few years, about praying based on the Lord's Prayer.
Today, we come to the third part of the prayer, which is THEY. It's based on the last part of the Lord's Prayer, often called the doxology, which is, "For yours is the kingdom, the power, and the glory forever. Amen."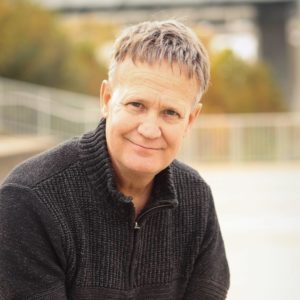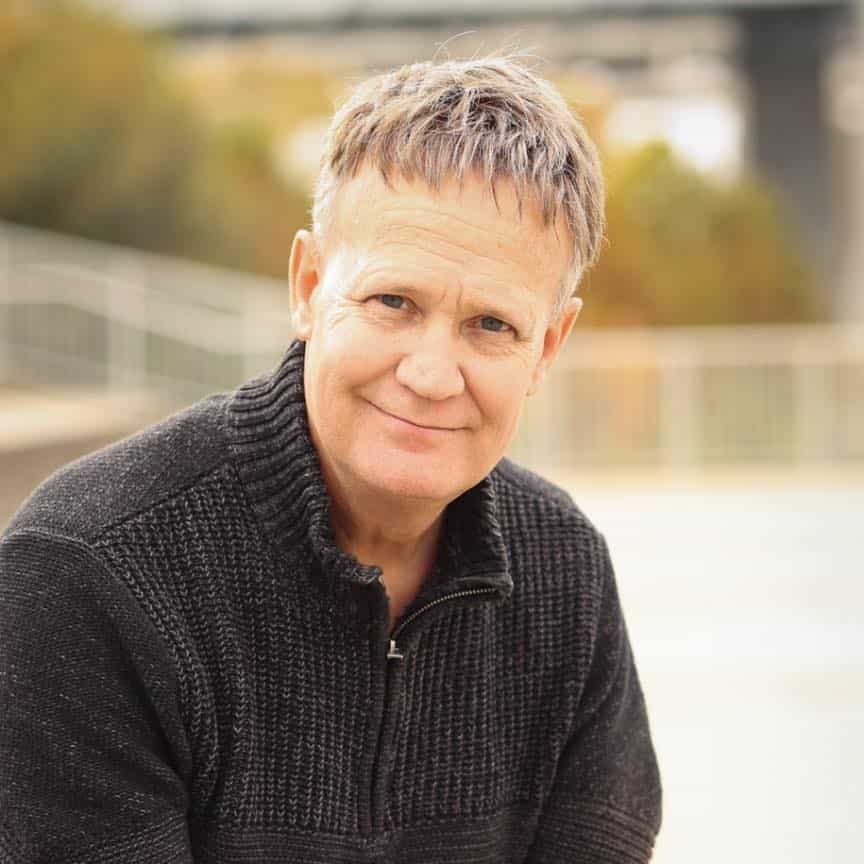 THEY.
I call this the THEY part of the prayer, but that wasn't originally what I called it. When I was sitting there in my quiet time in Louisville, Kentucky, back in 2014, when this whole idea first came to me as I was going through Matthew 6, I didn't think of it as HE. WE. THEY. Originally I thought of the formula as vertical, personal, and big kingdom.
I will never forget how it struck me so strongly. This is a huge kingdom. This is a kingdom that has the power that brings the glory to God. This is the kind of kingdom it is. The Model Prayer says, "Yours is the kingdom." It's a massive, expansive kingdom, and it's made up of people. We can't control people, but we can seek to influence them and help lead them toward the Lord and toward a closer walk with Him. The THEY part of the Prayer Model looks beyond our own selves and our own lives and looks out toward other people.
A Changing World
According to a recent report by Arizona Christian University, America is experiencing a…
fast growth in Islamic, as well as Eastern and New Age religions;
a consistent 30-year decline in both Christianity and confidence in religion;
a breathtaking drop in four critical spiritual indicators: belief in God, belief in the Bible, recognition of salvation through Jesus Christ, and possession of a biblical worldview.
Clearly we need to pray for America and for other countries as well. But are we motivated to pray for others? Do we really care what happens to them?
Isaiah 6 Worship – From HE. to WE. to THEY.
The knowledge of God is hugely important. In Isaiah 6 Isaiah saw the Lord "high and lifted up," and the train of his robe filled the temple. The seraphim were chanting, "Holy, holy, holy, is the Lord God Almighty. The whole earth is full of his glory." Thus, there's this huge, wonderful praise experience going on in Isaiah's vision, and it says he "saw the Lord." No doubt Isaiah got a sense of the transcendence and the majesty of God. In other words, he got a strong dose of theology, which is the study of God. He basically came away from that with a seminary education from that one awesome experience. He got a strong dose of theology.
And where did that theology take him? Well, it took him to his knees, so to speak. It caused him first of all to look inwardly, to confess that he was sinful. He realized he lived among a people that were sinful. He saw God's holiness and that revealed his unholiness. That's significant. HE led Isaiah to WE. HE was high and lifted up, and that caused Isaiah to look at himself. That was the WE part when he examined his own self.
"He saw God's holiness and that revealed his unholiness. That's significant. HE led Isaiah to WE."
"A proper view of God will lead us to a powerful volunteering for God."
Yet, there's more. God said, " "Whom shall I send? Who will go for Us?" Who will go and share the good news about the Lord was basically with the idea. Notice Isaiah didn't wait to be volunteered. He said, "Here am I, send me?" This is vitally important. Understand the progression of the way our lives ought to be. Theology should lead us to surrender and to confession. But it should also lead us to commitment. A proper view of God will lead us to a powerful volunteering for God. It should lead us to focus on others and to care for them. "For God so loved the world that He gave His only begotten Son." God saw the world, loved the world, and sent His Son to die for the world.
If we can't look beyond ourselves and to other people, then we don't understand the character of God, and we don't have God's life flowing through us. Because if God's life is flowing through us, it will naturally lift our eyes to the fields, "For they are white already unto harvest," Jesus said. We should pray to the Lord of the harvest to send forth laborers into the harvest. See, the more we pray for other people the more concerned we will become for them. That is what happens when we focus on the kingdom of God. We will desire for others to be part of His kingdom and to experience Him and taste and see that He is good like we have experienced Him. We won't be okay with them just living empty lives, living without peace, living until they die and go to hell. We won't be okay with that.
Ask yourself: Do my beliefs prompt me to pray for and be concerned for people that don't know Christ? If what we understand about scripture doesn't ultimately motivate us to care for other people, then we don't have a proper understanding of true theology.
Salt and Light
Consider this: Why are we left on this earth? Think about it. It's not merely so we can pray. We would do a better job praying to God if we were standing in front of Him in heaven. Paul said in 1 Corinthians 13, "For now we see in a mirror dimly, but then face to face." We're going to talk to him face to face. We'll do a much better job praying face to face and communicating with God. We are left on this earth to be a witness, to be salt and light to those around us. That's the THEY part.
"We are left on this earth to be a witness, to be salt and light to those around us. That's the THEY part."
There is joy that comes in being a soul winner. Proverbs 11:30 says, "He that wins souls is wise." It's wise to set our sights on leading somebody to Jesus. There's wisdom in that. It's often looked down upon now. The consensus is that we shouldn't proselyte or force our views on others. We shouldn't say anything that might offend somebody else. Listen, don't worry about all that. Be obedient to share Jesus with people. Pray for opportunities and look for ways to build friendships that lead to Gospel conversations. Why do that? Because people need the Lord, and their time here on this earth is to allow them to get ready for eternity.
An old hymn we used to sing when I was growing up says,"We shall come rejoicing bringing in the sheaves." It's based on Psalm 126:5-6. "Those who sow in tears shall reap in joy. He who continually goes forth weeping, bearing seed for sowing, shall doubtless come again with rejoicing, bringing his sheaves with him."
Have you ever been a part of leading somebody to Jesus? Then you know about the rejoicing part, when you help lead someone to Christ and watch their face change from night to day, and see the joy that comes over their face. You will never forget that.
God's Power
I'll leave you with this thought. Don't go out there and try to do it alone. You have the Holy Spirit in you guiding you and speaking through you. Remember what Jesus told his disciples in Acts 1:8. He said, " But you will receive power when the Holy Spirit comes upon you. And you will be my witnesses, telling people about me everywhere—in Jerusalem, throughout Judea, in Samaria, and to the ends of the earth." Power. Supernatural power. Not manipulated power, not your own feeble human power. It is God's power working through you.
So share the Word of God with others. Hebrews 4:12 says, "the word of God is alive and powerful. It is sharper than the sharpest two-edged sword " So use it. Share it. And never stop praying for the bondage to be broken in people's lives. God listens to your prayers, and he will answer. They need you to show them the love of Jesus. So go out there and shine for Him.