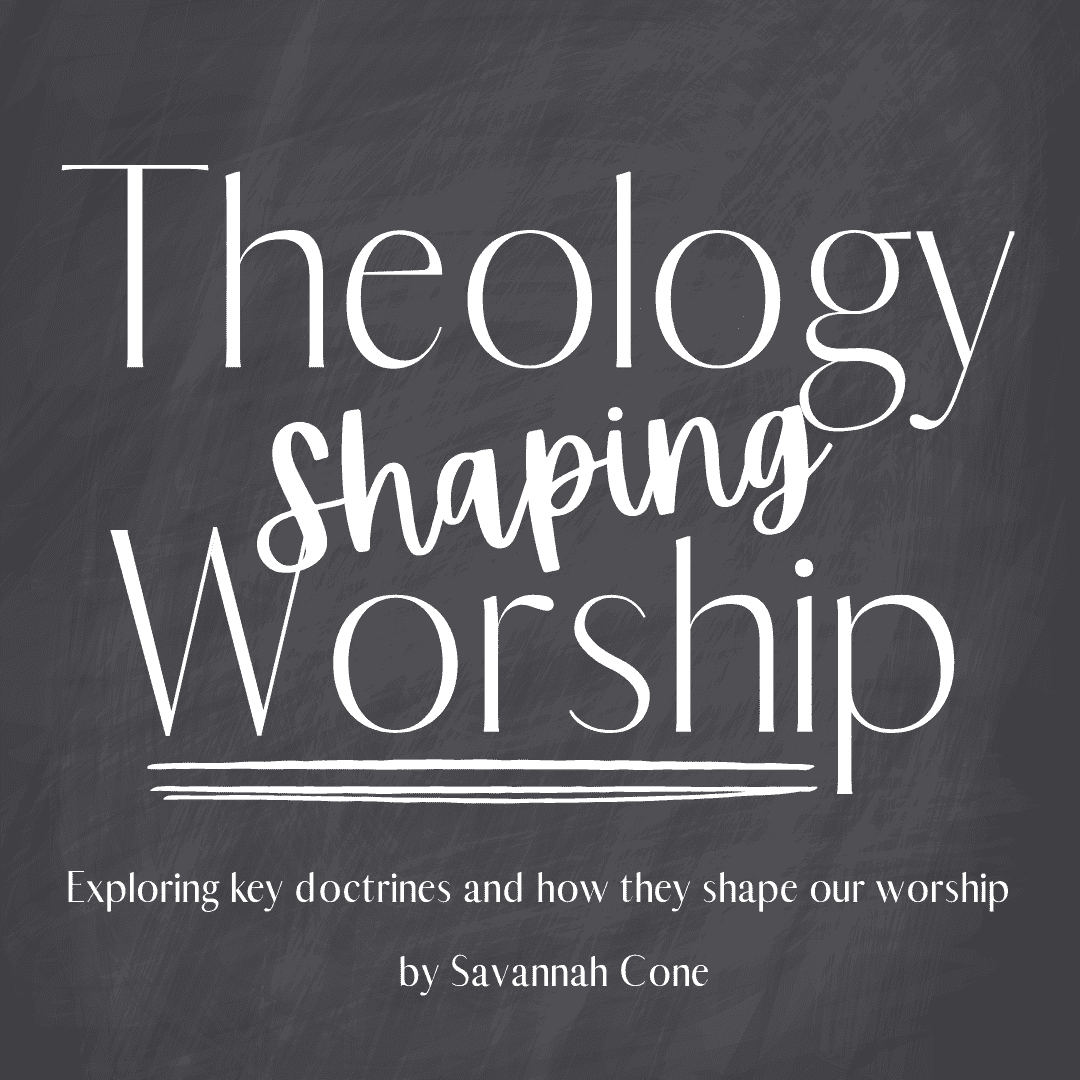 Theology Shaping Worship: God Is Elohim – Creator
By Savannah Cone
[Editor's Note: This is the next article in a series for our blog called "Theology Shaping Worship", which has previously been featured in our weekly Monday Motivation emails.]
Theological attributes of God manifest through our daily, personal, and corporate worship. "Theology Shaping Worship" is a series that explores key doctrines and how they affect our worship.
Doctrine: God is Elohim – Creator
"In the beginning, God created the heavens and the earth" (Genesis 1:1).
Philosophy #1 (system of thought): Worship involves wonder
God reveals Himself as creator to Job, reminding him of who he serves using a series of emphatic rhetorical questions: "Who is this that darkens counsel by words without knowledge? . . . Where were you when I laid the foundation of the earth? . . . Who determined its measurements? . . .Have you comprehended the expanse of the earth? . . . Have you entered the storehouses of the snow? . . . Can you bind the chains of the Pleiades or loose the cords of Orion? . . ." (Job 38:1-31). While Job felt his world crumbling – beginning to blame God – He provided Job with a perspective leaving him in awe and wonder. Having a mindset of adoration in worship is key to recognizing who this amazing God is we worship.
When you enter into a corporate time of worship, do you find yourself lost in the wonder of God?
Consider some ways you can include wonder and adoration with your team.
Application #1 (How does this look practically?): Frequently incorporate astonishment into setlists
"Let all the earth fear the Lord; let all the inhabitants of the world stand in awe of him!" (Psalm 33:8). When worshippers authentically realize who this God is they pray to, sing about, and receive from as the creator, it changes worship to be a reverent experience. By selecting songs depicting God as creator, worshippers are brought to astonishment and ultimately humbled before God.
What songs come to mind when you hear the word astonishment? – Incorporate these into your upcoming setlists.
List songs that use vivid imagery: – Consider intertwining these with your upcoming setlists.
Philosophy #2 (system of thought): Worship involves adoration
Real relationship with God expresses delight and excitement simply by His presence. The psalmist in chapter 27, verse four expresses his desire to be in this presence: "The one thing I ask of the Lord, the thing I seek most, is to live in the house of the Lord all the days of my life, delighting in the Lord's perfections and meditating in his Temple" (NLT).
Application #2 (How does this look practically?): Worship should encourage bowing and kneeling during musical worship.
"The sea is his, for he made it, and his hands formed the dry land. Come, let us bow down in worship, let us kneel before the Lord our Maker; for he is our God" (Psalm 95: 5-7). Kneeling before the Lord as an act of worship is an opportunity for believers to be symbolically sacrificial in their posture and also a sign of great adoration toward our great Father.
How would your congregation respond to kneeling during a musical time of worship?
From the beginning God gives us every reason to be in wonder about who He is and how he lives in relationship with his children. Let us be reminded in our worship to always step back and simply adore our Heavenly Father.
---
Community Development Director
I have the privilege to lead our community to engage, get equipped, and be refreshed. All things social media are my specialty. I want to get you connected to this amazing international group of church leaders! The global community of NLWI is what first drew me in, and I hope it does the same for you. I enjoy spending time with my husband, Tyler and our sweet goldendoodle, Wojo. In my spare time I find myself pondering theological topics and diving into biblical concepts. I strive to model my life after this verse: Colossians 3:23 Whatever you do, so it from the heart, as something done for the Lord and not for people.