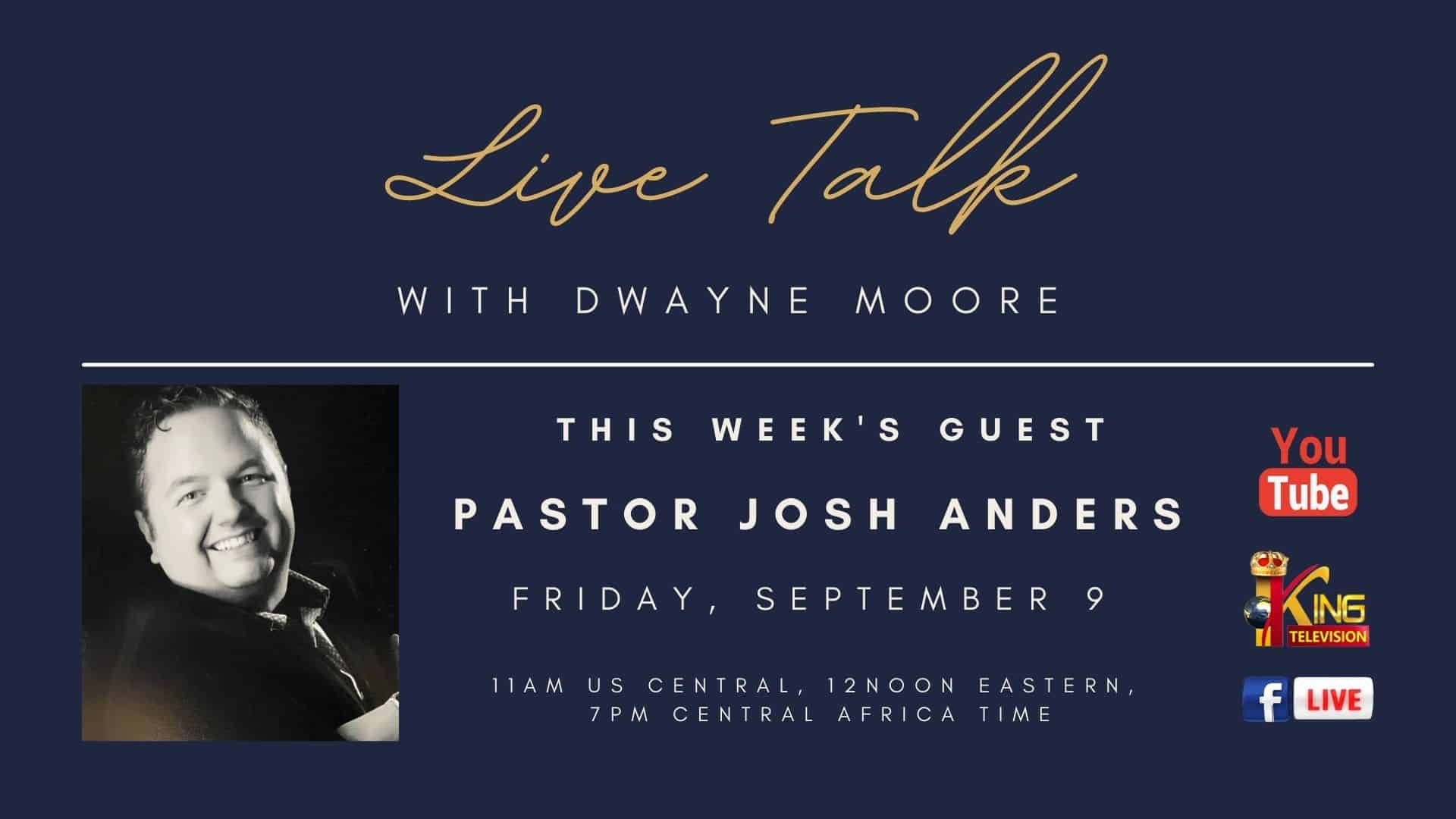 Live Talk Ep. 49: Balancing Life and Ministry with Josh Anders
Live Talk Ep. 49
Balancing Life and Ministry with Josh Anders
This week on Live Talk, Dwayne speaks with Josh Anders, Worship Pastor at The Pointe Church in Fort Wayne, Indiana. Josh shares his ministry journey and leadership principles he has learned along the way. Josh shares about his family, and how to balance the high demands of ministry and family life.
After studying Music and Biblical Studies at Liberty University Josh Anders followed God's calling into music and began touring the country and world with a couple of different bands leading worship and sharing vision for the ministries he was traveling with. He became the road director for those teams and started to understand that God wanted to use him in leadership long term. Several years later Josh moved to East Tennessee where he served bi- vocationally on staff as a worship pastor for a small church and then transitioned into a full time at a larger church. After 4 years God called him, my wife, Deanna, and our girls, Breanna, Brandi, and Lily to The Pointe in Fort Wayne, Indiana, In 2015 we added a boy, Caleb, to our family.
Josh's heart is for helping people grow in their understanding of worship and to use the gifts God has given them in serving others and Him. Through overseeing the creative arts and worship ministries of The Pointe through The Pointe Worship God has allowed their teams to minister across Indiana, regionally, and the world in Africa and India alongside Next Level Worship. This has truly led to The Pointe Worship having an Acts 1:8 purpose.
Today, their whole family serves in worship ministry as well as other areas. "Being able to help others grow deeply in their relationship with God and understanding of worship as a family has been a dream come true."
The Pointe Church has been recognized to be one of America's 100 fastest growing churches. www.thepointechurch.net
LINKS
The Pointe Church: https://thepointechurch.net
Next Level Worship: www.nextlevelworship.com
Podcast: Play in new window | Download | Embed
Podcast (heartofworship): Play in new window | Download | Embed