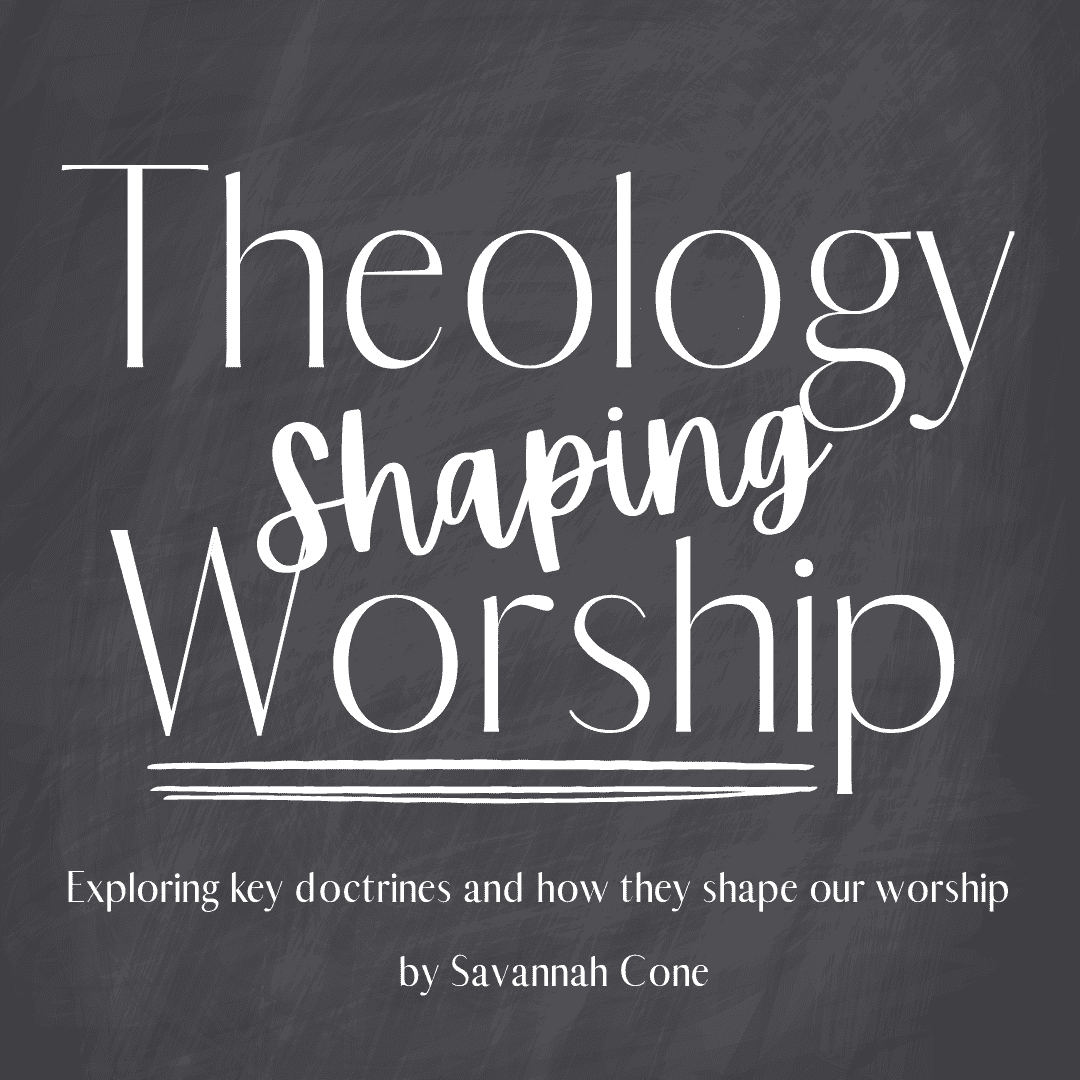 Theology Shaping Worship: God Is Gracious and Merciful
By Savannah Cone
[Editor's Note: This is the next article in a series for our blog called "Theology Shaping Worship", which has previously been featured in our weekly Monday Motivation emails.]
Theological attributes of God manifest through our daily, personal, and corporate worship. "Theology Shaping Worship" is a series that explores key doctrines and how they affect our worship.
Doctrine: God is Gracious and Merciful
". . . you are a gracious and merciful God" (Nehemiah 9:31b) God's grace is a gift to His children that is undeserved. God's mercy is his compassion to not punish when it is deserved.
Philosophy #1 (system of thought): Worship is approached in confidence
"Let us then with confidence draw near to the throne of grace, that we may receive mercy and find grace to help in time of need" (Hebrews 4:16). Worship is a place and time where a body of believers can come together with assurance their Father will carry them through guilt and shame from sin.
Application #1 (How does this look practically?): Congregational worship should close with a time of response
After receiving God's Word, it is important to allow worshippers to have a time of response in the corporate worship setting to do "business with God." A slower and more reflective type of song may be appropriate to use for this occasion. "With your unfailing love you lead the people you have redeemed" (Exodus 15:13 NLT). Worship must incorporate time to let God lead His people in His grace and mercy.
Philosophy #2 (system of thought): Worship celebrates God's grace and mercy
". . . he predestined us for adoption to himself as sons through Jesus Christ, according to the purpose of his will, to the praise of his glorious grace, with which he has blessed us in the Beloved. In him we have redemption through his blood, the forgiveness of our trespasses, according to the riches of his grace" (Ephesians 1:5-7). Worship should express excitement corporately and encourage gratitude in remembrance of Christ's great gift of grace.
Application #2 (How does this look practically?): Worship should celebrate new believers through baptism
Baptism is a testimony to God's amazing grace and astounding mercy. Therefore, it should be celebrated as a form of worship among the fellow members in the body of Christ. When worship celebrates an individual's adoption into the family, other worshippers will see who it is they can come alongside to disciple. The Apostle Matthew wrote in Matthew 28:19-20 encouraging worshippers to, "Go therefore and make disciples of all nations, baptizing them in the name of the Father and of the Son and of the Holy Spirit, teaching them to observe all that I have commanded you. . ."
Let's celebrate being a part of His kingdom because of his grace and mercy!
Consider these questions:
How would you describe God's grace in contrast to God's mercy?
If your church has a time of response, what is the purpose in having a time of response?
What are you typically thinking about during the response time?
Is there a reason to celebrate God's grace and mercy?
Do you consider baptism to be a part of personal and corporate worship?
---
Community Development Director
I have the privilege to lead our community to engage, get equipped, and be refreshed. All things social media are my specialty. I want to get you connected to this amazing international group of church leaders! The global community of NLWI is what first drew me in, and I hope it does the same for you. I enjoy spending time with my husband, Tyler and our sweet goldendoodle, Wojo. In my spare time I find myself pondering theological topics and diving into biblical concepts. I strive to model my life after this verse: Colossians 3:23 Whatever you do, so it from the heart, as something done for the Lord and not for people.