Performance vs. Ministry – Part I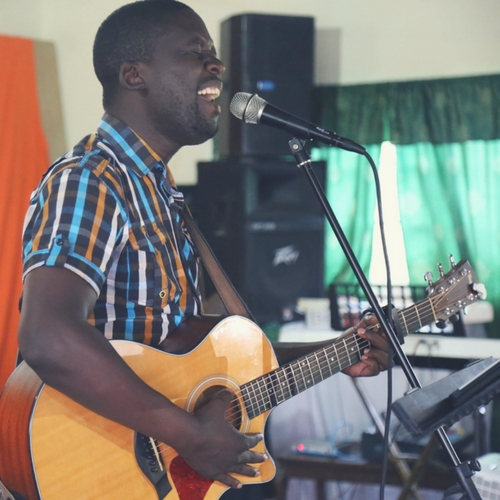 Today NLW is excited to introduce Donald Kutala as a guest writer for the blog! Donald is a pastor and worship leader in Zambia, and he is the director of NLW's ministry in Africa. He works and travels with the NLW team multiple times per year, helping lead and teach at the various events hosted throughout Africa.
Stay tuned for Part II of the blog series on performance vs. ministry!
The moment we understand through God's Word what He has done and who we have become after that painful, shameful and embarrassing death of our Lord Jesus Christ, our lives will naturally be drawn to worship God wholeheartedly!
Jesus told a Samaritan woman at the well, recorded in John 4:22, "You Samaritans know very little about the one you worship, while we Jews know all about him, for salvation comes through the Jews" (NLT). Is this possible? Can someone worship something or someone they don't know? Is what Jesus told the Samaritan woman happening in our lives as Christians today?
In another story in the Bible, we read in Genesis 4 about Cain and Abel when they went to give to the Lord. One offering was accepted and the other was rejected! When l check closely, l don't find any scripture from Genesis chapter 1-3 on what the right and wrong offering looks like. If there isn't, why does God says yes to one and no to the other when He (God) hasn't told them how the right and wrong looks like? In another story, the man after God's heart, King David danced to the point that his wife became embarrassed and rebuked him! In the same story, it is said that King David sacrificed a bull and a fattened calf after every six steps (2 Samuel 6)! Did he read anywhere that this is how you are supposed to worship God? I don't think so. Another example that shocks me the story of Misheck, Shadrach, and Abednego in Daniel 3! They refused to worship the god of king Nebuchadnezzar, because they knew their God!
All the above examples and others that you can find in the Bible shows us that all those who worshiped God wholeheartedly knew Him! That is why people who know their God minister and those who don't know perform.
No one can teach you how to worship God; it depends on the worth that you place on Him. It's a heart issue!
By not knowing the God we worship, we are drawn into performance and not ministry before our God. There is a very thin line between performance and ministry. It's great to follow our laid down program on a Sunday Service, but it is very important to follow the direction of God! God wants us to do the right things, and to do things right! (Those sound the same, but they are very different).
Worship is a revelation, response, and cannot be rehearsed. It doesn't come from any other place but from the heart. That's why God is more interested in things from within our hearts, 1 Samuel 16:7! Everything we see in scripture regarding true worship is determined by the heart!
Performance and ministry have a very thin difference and require a heart of discerning for us to identify where we are as worshipers. God is watching the condition of our hearts closely and knows very well how we give our worship to Him. In Luke 21, Jesus identifies the widow as the one who gave more than the other rich givers! I think it's not because the widow gave all she had and the rich gave from their abundance; l believe it's the heart behind the giving! The offering sometimes can be right, but our hearts can make it bad because of the reason and attitude behind our giving.
Be sure to stay tuned for Part II of this blog series on Performance vs. Ministry! Donald will give 7 ways that we can strive towards in this journey of knowing God and ministering to Him.