Live Talk Episode 16 Kanagy Family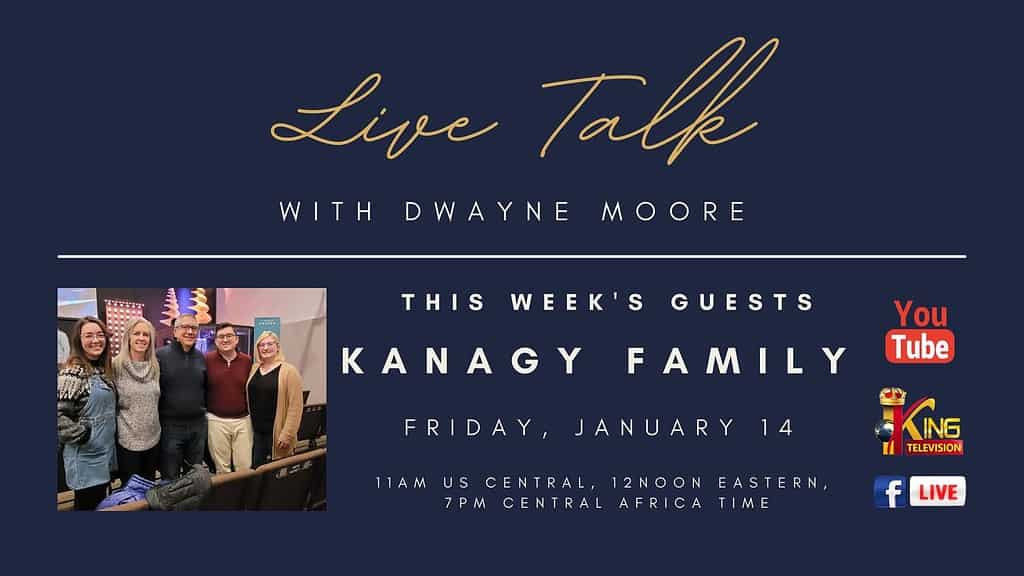 Join Dwayne Moore as he welcomes Pastor Curtiss Kanagy and his family to Live Talk. Curtiss and Robin Kanagy have been married for 26 years and have 2 children, a son Wynn married to Victoria, living in Maine and a daughter Breanna, a missionary in Mexico. Robin and Curtiss enjoy the outdoors and playing tennis together. Curtiss has been in pastoral ministry for over 30 years and they were called to serve along side of Lauvers Mennonite Church in Jan. 2020.
Dwayne also shares a devotional called "Every Day, Every Time", with some challenges for daily living the Lord.
Links:
Live Talk Facebook Page: https://www.facebook.com/livetalkworship
NLW Website: www.nextlevelworship.com
REFOCUS: www.nextlevelworship.com/refocus
Support Breanna Kanagy: HTTPS://GIVE.GLOBALSERVICENETWORK.ORG/50220002
Podcast: Play in new window | Download | Embed