Activating YOUR church for God's Mission
By Dr. Desmond Henry
If I were a Baptist minister I would have found three words (alliterated) that describe our collective experience this past year – emerge and evolve or expire! Many of us had our 2020 vision planned and perfected before the giant worldwide curveball hit, bringing us back down to earth. We managed to just keep our heads (and online Sunday services) above the water, but say the word "evangelism" and we'd panic. Many pastors felt stretched to breaking, carrying the burden of church alone, and evangelism took the back-burner.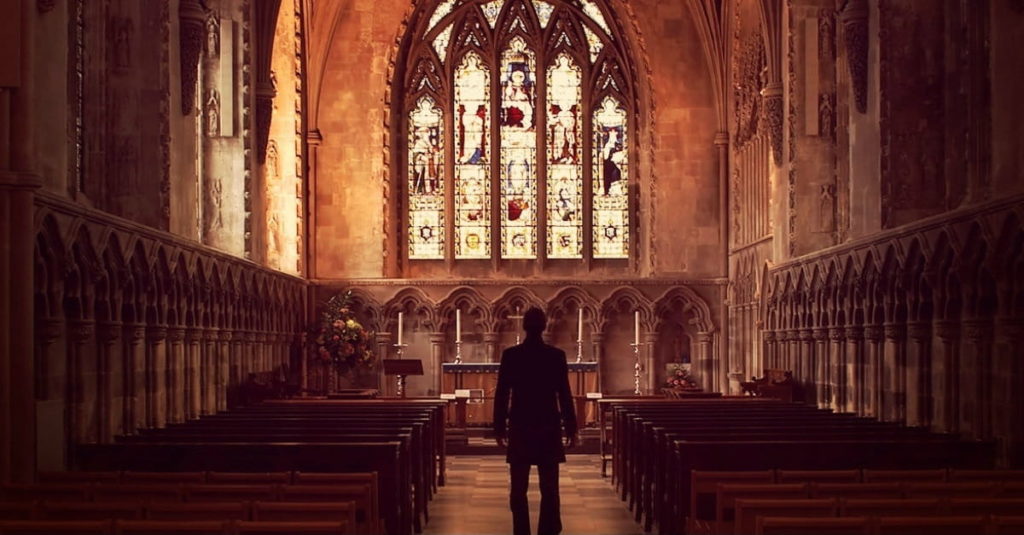 We cannot do this alone, and we were never intended to either! I recently taught my daughter how to make some chocolate chip muffins, but I forgot one key ingredient, so my muffins ended up looking more like chocolate brownies in the end. When the church operates with a missing ingredient, the result is the same. Yes, our people need us, but we also need them.
Paul reminds us in Ephesians that God gave "some to be apostles, some prophets, some evangelists, some pastors and teachers, to equip the saints for the work of ministry" (4:11-12a). We need to remain mindful that we're not only responsible for using our gifting for ministry in the church, but also for equipping the church to do ministry. The great commission was given to all disciples, not just "professional" ones.
Evangelism is a wonderful adventure where we need to invite others along in order to run the mile. We need God's power shown through more of God's people, to turn the tide and make a lasting impact! But how do we ensure that a culture of evangelism ripples through the entire church, and not just the faithful few? The age old question remains – how do we build a culture of evangelism within the church?
How do we widen our church's involvement in evangelism?
1. Establish a culture of prayer
One of the best ways to inspire your congregation to share the Gospel with their neighbors, friends, and family is to fuel a culture of prayer in your church. Lead and teach your church to pray. Get couples praying for each other and families praying together. Start personal, by praying for felt needs as you share what God might be teaching you. Then move out in concentric circles, praying for the larger church body, community, city, country and finally pray for the global challenges and changes we are facing in this unique time.
Invite your church to pray for specific people in their lives. Select 2-3 people to pray for specifically by name every day. Start praying for an opportunity to share the Gospel with an unsaved friend of coworker. God is committed to building his Church and he is committed to using his people as his instruments to do that.
2. Embrace a missional posture
We need to remember that we are a gathered and sent people. Being missional in our posture reminds us that we need to be the salt in the world and engage with those in our neighborhoods, gyms and places of relaxation. The ongoing effects of the Covid-19 pandemic have put an unusual spin on this. In many countries and cities around the world people are no longer bumping into strangers on a daily basis, in fact many people are avoiding unnecessary personal interaction at all costs. It would no longer be welcome, nor wise, to sidle up to that stranger on the park bench for a twenty-minute explanation of the gospel.
However, people have been seeking God much more urgently, and never before could they as easily have heard his Word shared at their fingertips. Over the past year, many people have "attended" church for the very first time on an online platform. God has multiplied the avenues in which people have access to his gospel message.
Encourage your people to become invitational too. Create a space for your church to embrace people who are exploring the faith or who have questions, be it online or in person. Host or invite people to an Alpha or Christianity Explored course and explore hosting this on an online platform.
3. Celebrate the journey not only the outcomes
We often measure our success with the wrong metrics. If God was only interested in numbers he would have used far more capable beings to do the job.
We get to love others, invite them to experience Christ, share in their journeys, and pray for them, trusting God to do the heavy lifting. Start celebrating the small wins along the way and the journey itself, rather than just the cold, hard numbers at the end of it all. Are your people growing in maturity as they learn to be more missional? According to our passage in Ephesians 4 that's a win!
4. Prepare well for the long haul
Evangelism isn't a short term investment. Again in Ephesians 4:13, the goal of evangelism is that "we all reach unity in the faith… growing into maturity." The benefit is mutual. Both those hearing the gospel, as well as those preaching, are grown into maturity as they act in faith and obedience.
Invest your time in being equipped to share confidently and clearly. Join or start an Advance Group so that when opportunities present themselves you will be equipped and ready to share your faith with others. The goal is that the whole church is growing little by little "into maturity with a stature measured by Christ's fullness" (Eph. 4:13b).
The church is the only organization that exists for the benefit of those who are not yet saved. Let's set evangelism as a HIGH priority in our churches and as an activating agent that allows the whole body to rise, like yeast does in a well-prepared sourdough bread. Don't isolate from the church, or remain dormant behind a screen online. Instead, activate the church to serve in God's mission wherever they are.
Dr Desmond Henry serves as the Director of the Global Network of Evangelists for the Luis Palau Association and is a missional thought-leader, Professor of Missiology, author, and speaker who serves the global church in evangelism and mission. Desmond and his family attend Ridgecrest Family Church, Johannesburg, South Africa where he serves as an elder. He is married to Lara and they have three daughters; Gabriella, Olivia and Annabella.