Worship Leader Spotlight – Chris Mellon
Worship Pastor at Grace Baptist Church in Lancaster, Pennsylvania
By Savannah Cone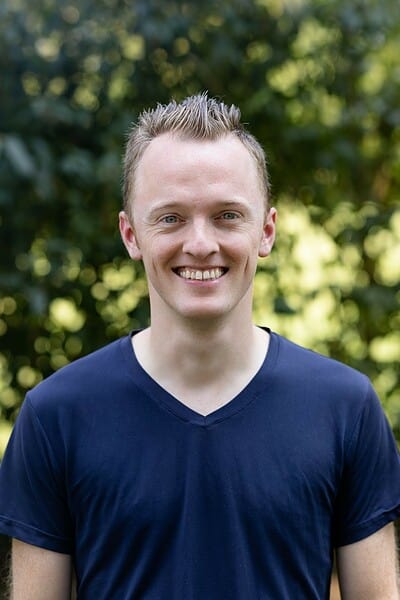 Chris has been committed to serving with Grace Baptist Church since he graduated college in 2013. Before Next Level Worship International, Chris described his understanding of worship as " very limited." Now, he has completed his master's in worship leadership, participated in coaching sessions with Dwayne Moore, attended numerous events with NLWI and served as a team member at the NLWI Ethiopian Intensive School. He attributes a lot of  his journey to becoming an effective worship leader to Dwayne Moore, as he helped Chris to relate to his congregation, connect with his worship ministry, and serve with a servant's heart. Chris works heartily as he creates a welcoming environment, spiritual care for his team and leads the congregation in whole-life, sacrificial worship.
To be welcoming . . .
With GBC's large addiction recovery program, God has stretched Chris and his worship team to be a welcoming and flexible environment. For many years, recovering addicts in this program were viewers more so than doers. Now, their culture has shifted to where these individuals feel welcomed and involved in the ministries of the church. He currently has four recovering addicts on his team, including someone who is recently eight months sober. 
"Their sin might be more visible, but we are all sinners in need of God's grace."
He feels it is important to give them a chance to be a part of ministry. "We don't expect them to conform to the church before welcoming them." Chris meets with these recovering addicts on his team regularly, looking for their steady improvement and growth as they serve. "Their sin might be more visible, but we are all sinners in need of God's grace." With this in mind, one individual at a time, he disciples and welcomes into his worship ministry those who are in need of grace. 
To provide spiritual care . . .
Chris prioritizes caring for both his team and congregation spiritually by preaching, leading devotions, listening to prayer requests and taking his team to events where they can learn and grow. Recently, Chris had the opportunity to pour into his congregation about biblical worship by preaching. He has had opportunities to teach on whole-life worship, sacrificial worship and God-centered worship. He has seen his congregation change from observatory worshippers to participatory worshippers.
Before their weekly praise-team rehearsals, Chris reaches out to an individual scheduled for that week and asks them to prepare a devotion to share with the team. "There is power in hearing and learning from various perspectives." This task encourages everyone on the team to step up and refine their leadership skills. Chris also values the importance of gathering prayer requests as a team so they can be lifting one another up and sharing their experiences together. Outside of the weekly rehearsal, Chris is always looking for events and conferences like ReFOCUS to take his team to. 
See You at ReFOCUS!
Chris and a few team members from his worship ministry will be attending the in-person experience for the first time this year. GBC hosted a virtual experience last year and Chris says he and his team were immensely blessed and encouraged. While their online experience was amazing, this year he decided "Why not go to the beach?" "ReFOCUS is an affordable event with  good content, great speakers, global experience, and it is an overall restful time for worship ministries." Chris is looking forward to ReFOCUS 2022 and what God has in store for him and his team. 
Chris has a great passion for everything involved in a worship service. He manages all the details of the church services and makes sure everything runs smoothly.  He and his wife Brianna both graduated from Lancaster Bible College. They desire to lead people to worship to an audience of One. Brianna is a photographer and violinist who enjoys performing and teaching lessons out of their home. They have three children, Mercy, Marshall, and Magnolia who they hope grow up to enjoy music as much as they do.