Live Talk Ep. 22 Shaun Pillay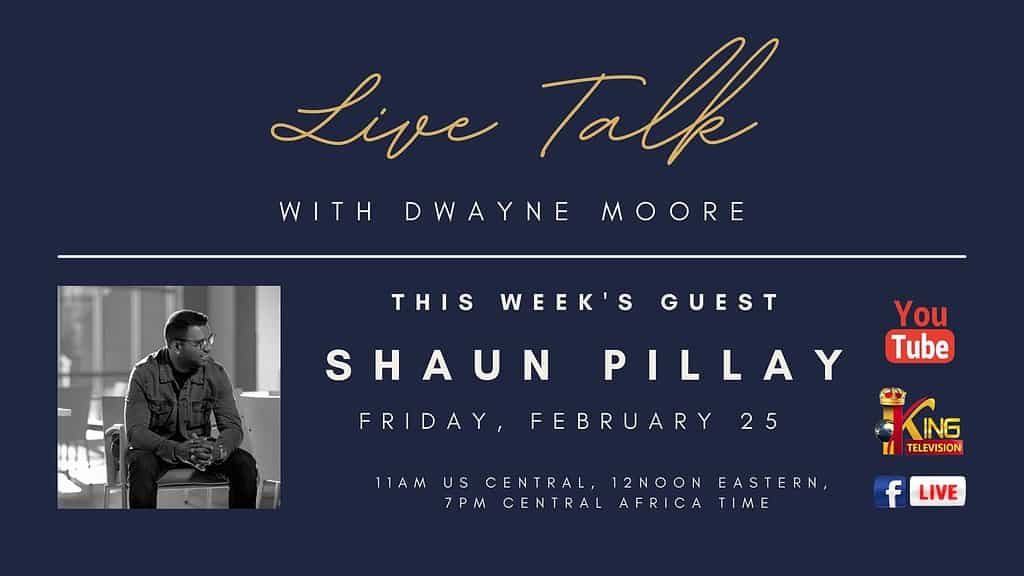 On this episode of Live Talk, Dwayne Moore is joined by Pastor Shaun Pillay, Associate Pastor at Olive Baptist Church in Pensacola, FL. Shaun speaks about church planting, and his journey from South Africa to be a missionary in the United States. Dwayne also shares an update on the situation in the Ukraine and a prayer time for the people there.
Shaun and Deshni are natives of South Africa. The Pillay's answered the call to serve as church planting missionaries in the New England states. After ten years of fruitful ministry in church planting and serving as a catalyst with NAMB in the northeast, Shaun now serves as Associate Pastor at Olive Baptist Church. Shaun is passionate about teaching Christ, multiplication in discipleship and inspiring pastors. The Pillay's now live in Pensacola, FL.
LINKS:
Next Level Worship: www.nextlevelworship.com
ReFOCUS '22: www.nextlevelworship.com/refocus
Podcast: Play in new window | Download | Embed