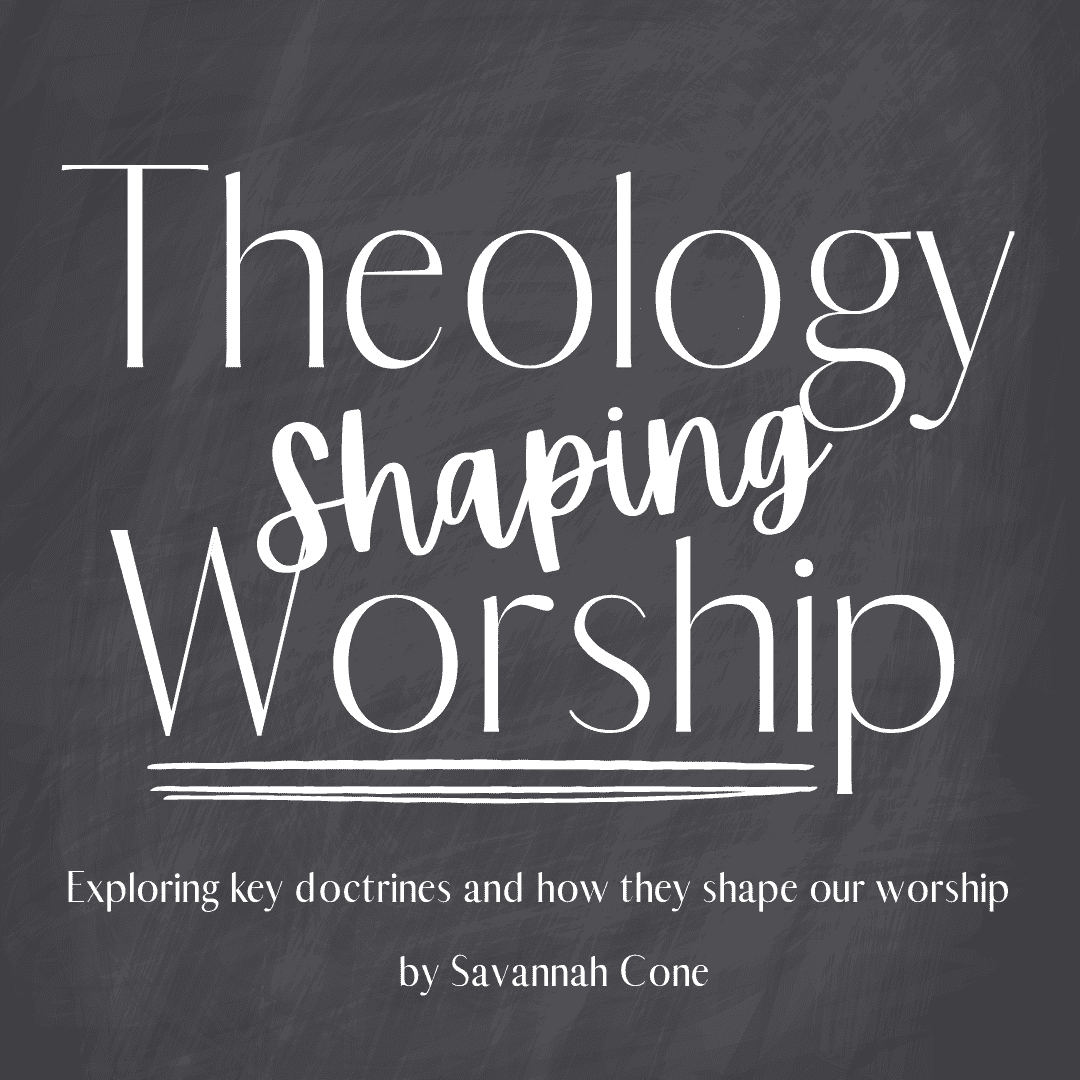 Theology Shaping Worship: God Is Worthy
By Savannah Cone
[Editor's Note: This is the next article in a series for our blog called "Theology Shaping Worship", which has previously been featured in our weekly Monday Motivation emails.]
Theological attributes of God manifest through our daily, personal, and corporate worship. "Theology Shaping Worship" is a series that explores key doctrines and how they affect our worship.
---
List 2 or 3 characteristics you value most in others:
(ex. Honesty, Encouragement, fun-loving)
1.
2.
3.
Why are these valuable to you?
To value something means to regard something as important , deserving or useful. Each characteristic you listed is something that is important for you in people. We show our value to these people by befriending them and doing life with one another.
In the same way do you value the characteristics of God? Is he worthy of this value from you?
---
Doctrine: God is Worthy
"Worthy are you, our Lord and God, to receive glory and honor and power, for you created all things, and by your will they existed and were created." (Revelation 4:11)
Philosophy #1 (system of thought): Worship should acknowledge God's value
God has proven Himself to be a self-existent God's self-existence is a testament to His worth and calls for our acknowledgement and worship due to His unmatched qualities. "Who would not fear you, O King of the nations? For this is your due; for among all the wise ones of the nations and in all their kingdoms there is none like you." (Jeremiah 10:7)
For the leader: How can you show God He is worthy of your time as you prepare for a service?
For the worshiper: Is God worthy enough for you to spend time with him before coming to His house of worship?
Application #1-for the leader – (How does this look practically?): Our worship services require thorough and detailed preparation
Because God is worthy, worship should reflect His intimacy in services through thoughtful preparation. This means that the leaders in the worship service should pay careful attention to the order of service, including the themes proclaimed in songs, the teaching of truth, the spiritual gifts being used, etc. "But all things should be done decently and in order." (1 Corinthians 14:40)
Application #2-for the worshiper – (How does this look practically?): Prepare to meet with the King
In the days of the Israelites, there were three large festivals held at the Temple of Jerusalem. Israelite worshippers sang songs of ascent as they would journey up to the house of the LORD. Psalms 120 – 134 is a subcollection within the Psalms commonly called, "Song of Ascents." Israelites journeyed to the Temple for worship, they sang songs about God and His qualities in anticipation of worship and celebration. This is more than listening to songs on the radio before attending, this is a behavior that expresses a strong longing in anticipation of worship. Practically, we can prepare to meet with the King by setting aside time with Him before going to our house of worship. We need to long for His presence and yearn for this time of worship.
Write down a discipline you can implement into your
Sunday schedule to prepare for worship:
Philosophy #2 (system of thought): Worship acknowledges His work on the cross
Worship should express thankfulness to Jesus Christ, who completed humanity's justification by His ascension to Heaven and now is seated at God's right hand. "And they sang a new song, saying, 'Worthy are you to take the scroll and to open its seals, for you were slain, and by your blood you ransomed people for God from every tribe and language and people and nation. . ." (Revelation 5:9)
Application #2 (How does this look practically?): In each aspect of worship, God's worthiness should be proclaimed
It is critical to ascribe worth to Jesus Christ in worship through teaching, songs, prayers, and so on. Jesus Christ is God's redemption plan for His fallen humanity; this is big! This means worship should reflect on Him through thanksgiving in proclamation of His gift to humanity.
When you reflect on why God is worthy, what comes to mind?
---
Leader: Those things should be at the forefront of what we share with our congregation because it is authentic and from our own story. Prayerfully consider how you incorporate the proclamation of Jesus' ministry of reconciliation in personal, corporate, and lifestyle worship.
Worshiper: Look for these things you have identified in the songs and the preaching in your house of worship. By recognizing these attributes of God that are worthy, we are worshiping with our minds in addition to our worship with our body.
---
Community Development Director
I have the privilege to lead our community to engage, get equipped, and be refreshed. All things social media are my specialty. I want to get you connected to this amazing international group of church leaders! The global community of NLWI is what first drew me in, and I hope it does the same for you. I enjoy spending time with my husband, Tyler and our sweet goldendoodle, Wojo. In my spare time I find myself pondering theological topics and diving into biblical concepts. I strive to model my life after this verse: Colossians 3:23 Whatever you do, so it from the heart, as something done for the Lord and not for people.