By John Martin
If you have followed our blog for any length of time and/or you have used any of our resources, then you have heard us talk about daily quiet times. But perhaps you are new to our ministry or maybe you are new in your relationship with Christ and are searching for ways to grow. It could be that you are a seasoned veteran of Christianity and you (like so many of us) simply need a reminder of the basics. Whatever the case may be, in this blog I hope to share with you the importance of having a daily quiet time along with some practical tips on successfully putting the daily quiet time into practice in your life.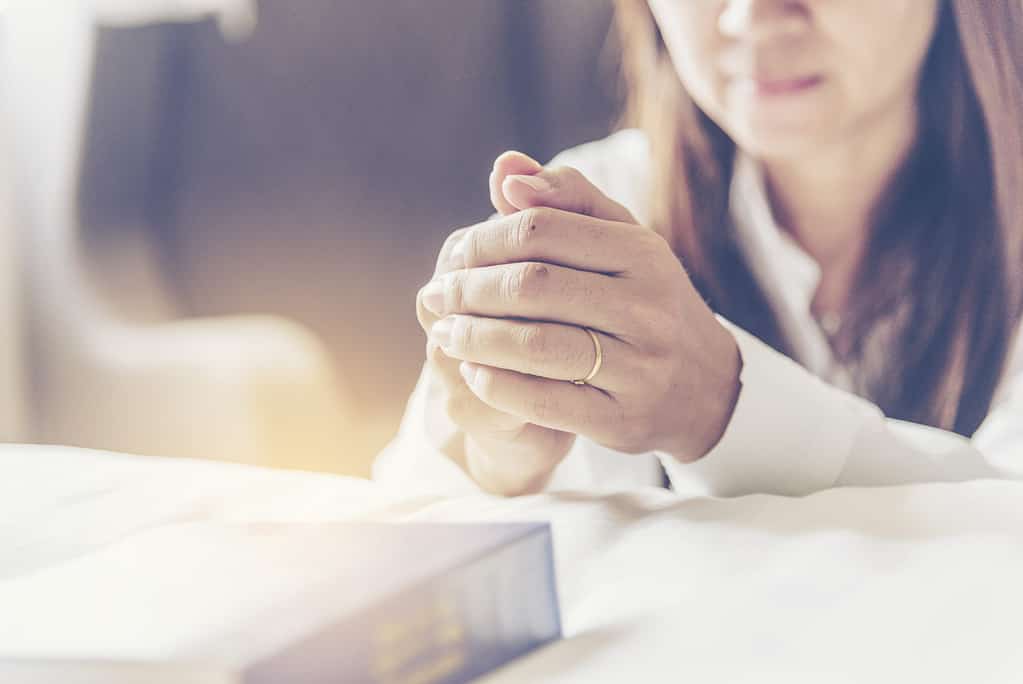 When we use the phrase, "quiet time" we are simply talking about setting aside time each day to enjoy a private meeting with God. Now while we all can enjoy "impromptu meetings" with the Lord (I have heard these referred to "God-moments") where we spontaneously interact with God, the "quiet time" should be planned and prioritized. It is not impromptu but rather it is intentional. As the Children of God, we should want to know our Father and it should be so important to us that we intentionally set aside time each day to spend with our Father.
As a deer pants for flowing streams, so pants my soul for you, O God. My soul thirsts for God, for the living God. When shall I come and appear before God? (Psalm 42:1-2, ESV)
The daily quiet time is our purposefully planning to spend time alone with God, separating ourselves from the distractions of the world in which we live to allow our Lord to quench the thirst of our souls to know Him. For a quiet time to be most beneficial it should incorporate at least three key items (these are not listed in any order of importance):
Prayer – this is where we talk with God. It is where we share with Him our heart and soul as we tell Him about our needs, our burdens, our desires, and our dreams.
…do not be anxious about anything, but in everything by prayer and supplication with thanksgiving let your requests be made known to God. (Philippians 4:6, ESV)
Bible Reading – this should be done not just for the purpose of "study", even though this is important, but rather it is done with the heart and attitude of meeting God and getting to know Him.
In the beginning was the Word, and the Word was with God, and the Word was God. (John 1:1 ESV)
How can a young man keep his way pure? By guarding it according to your word. With my whole heart I seek you; let me not wander from your commandments! have stored up your word in my heart, that I might not sin against you. Blessed are you, O Lord; teach me your statutes! (Psalm 119:9-12 ESV)
For the word of God is living and active, sharper than any two-edged sword, piercing to the division of soul and of spirit, of joints and of marrow, and discerning the thoughts and intentions of the heart. (Hebrews 4:12 ESV)
Meditation – We never need to be in a hurry but rather we should always allow God time to speak to us. By meditating upon the scriptures, we have just read, we allow God to speak to our hearts by allowing the truth of scripture to saturate our minds, our emotions, and our will.
This Book of the Law shall not depart from your mouth, but you shall meditate on it day and night, so that you may be careful to do according to all that is written in it. For then you will make your way prosperous, and then you will have good success. (Joshua 1:8 ESV)
The reason it is so important to have a daily quiet time is because if shapes who we are and is the very foundation of our walk with God. We cannot hope to offer to God authentic worship if we do not know Him and we do not understand what pleases Him. That is why it is so important to spend time daily with the Lord, reading and reflecting on His word. And if the only reason to have a daily quiet time was to get to know God then that is more than enough, but here are a couple of other important reasons for having a daily quiet time:
It pleases God for us to spend time with Him.
Jesus set the example by having quiet time alone with God.
Having a quiet time is beneficial to us.
Now if we plan our time with God daily and we allow enough time to adequately include all three of the above components (prayer, bible reading and meditation) then we will receive many benefits, but here are two important ones:
It is informative. Spending time in God's word teaches us about God, Who He is and What He desires for us.
It is inspirational. Trust me, there is no better source for inspiration than Jesus!
If you have stuck with me this far, then hopefully you are beginning to see (or have been reminded) why it is so important to have a daily quiet time. Great! Now let me offer to you just a few practical tips on how to implement a daily quiet time:
Plan for it. Put this on your schedule. Calendar this time just like you would calendar an appointment with your doctor or financial adviser; calendar time for God daily.
Prioritize it. I have found it best in my experience to, if possible, make this time alone with God the first appointment on our daily calendar. So many times if I do not begin my day with God then I find that the day "gets busy" and I just can't seem to find time for anything more than a "rushed moment" where I say a quick prayer, read a couple of verses and then get back to business. When I do this, I do not allow time to fully share my heart, I am not really learning anything and perhaps most importantly I am not allowed time for God to speak to me. This may be the most important tip I can give you but make certain that you prioritize your daily quiet time!
Practice it. Incorporating a daily quite time with God is like anything else, it takes practice and self-discipline. Do what you know you should do, when you know you should do it, and do it consistently until it becomes a natural part of your day.
There are several other tips that we could examine, and I am sure you have some practical tips of your own to share! But whoever we are and wherever we are in our walk with God, we need to never forget the importance of spending time alone with God every day. The daily quiet time cannot be replaced and by giving that time daily to God you will be richly rewarded!