Live Talk Ep. 25 Growing in Wisdom through Proverbs with Suzanne Provagna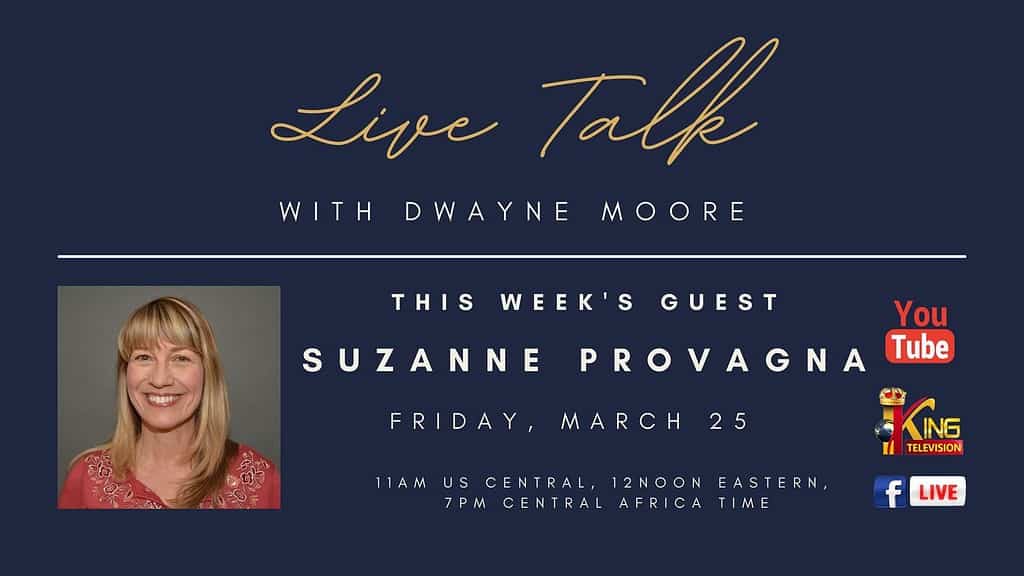 This week on Live Talk, Dwayne welcomes Suzanne Provagna, author of a new book called Better, Stronger, Wiser based on the book of Proverbs. Suzanne is a long time friend of Next Level Worship and has been on multiple mission trips with the team. She speaks about the relationships she has formed on these trips through the mentoring and sponsorship programs.
Dwayne also shares some insights on the importance of setting Horizon Goals for you and your ministry, ranging from 2 months to 5 years.
LINKS:
Suzanne Provagna website: www.christcenteredwellness.com
Better, Stronger, Wiser book: https://www.amazon.com/dp/B09L9TBZNJ/ref=cm_sw_em_r_mt_dp_K855SW6G5XSAWS5S6TNE
Next Level Worship: www.nextlevelworship.com
Podcast: Play in new window | Download | Embed