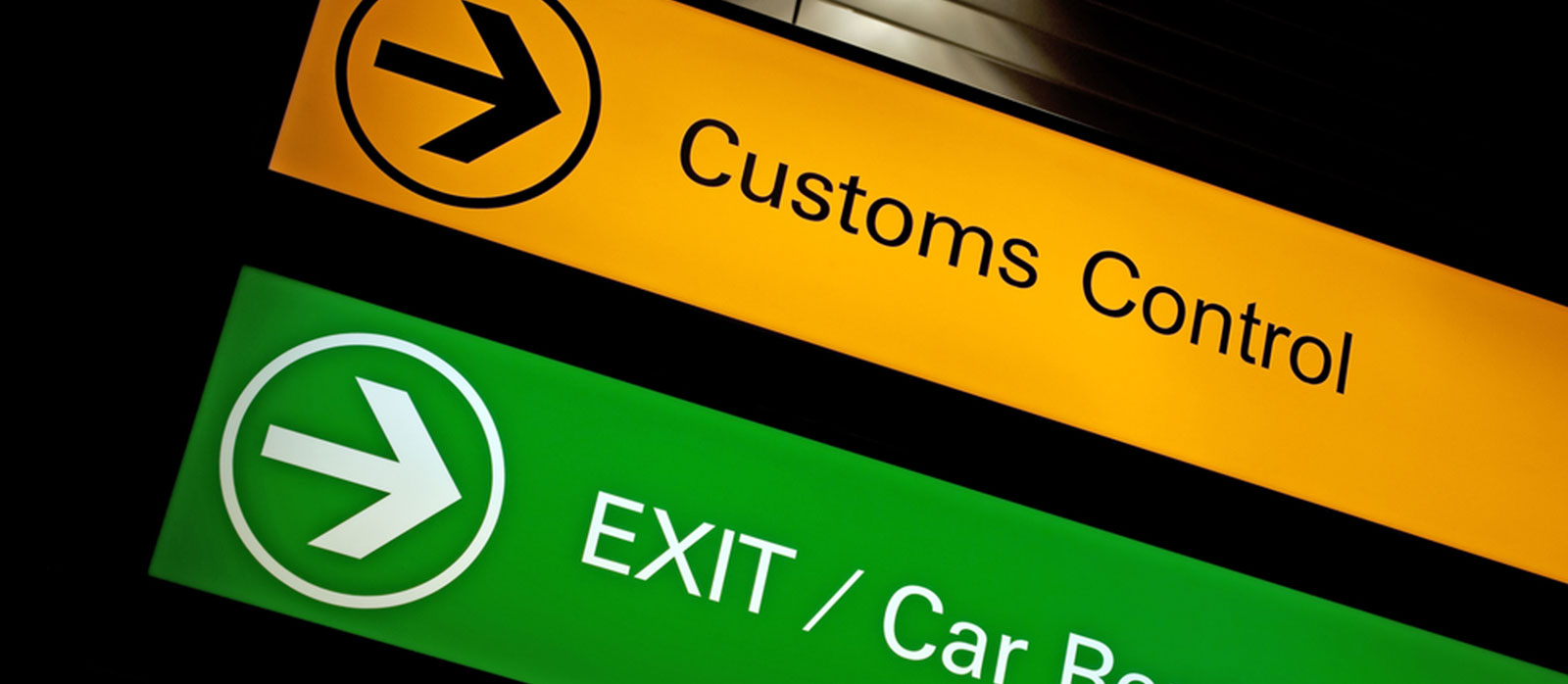 Life Lessons from Being Deported
I got deported. Yep. Never thought I'd have to put those three words together in the same sentence. But it's true. Bottom line: India wouldn't let me in. (Not sure it was technically deportation since I never actually entered their country.)
I can't really blame them for turning me away. The customs agents were just doing their job. It was really my fault. In a nutshell, I had ordered and been approved for my visa into India weeks before going. But two days before I flew out, I realized I needed more visa pages in my passport book. My passport didn't expire until 2025, so I didn't need a new passport–just more pages. I went immediately to the Passport Office in Atlanta. They printed me another passport with plenty of blank pages. What I didn't realize is that the passport they gave me had a brand new passport number. That number didn't match my approved visa.
When I arrived at customs, the customs agent at the gate immediately noticed the discrepancy. Thus, for the rest of the day–8 hours to be exact–I had to wait in the customs area (in a cold hard seat, I might add). I was stuck there in that room waiting for the Indian authorities to give a verdict on whether they would grant me entry. It was a miserably exhausting and humiliating day, to say the least. In the end, they decided to send me back home. I can't even tell you how crushing those words were to me.
I was so psyched to be in India for the first time and to lead worship conferences for church leaders in two regions of India. Thank God we had other NLW team members who did arrive safely and were allowed access into the country. They carried right on without me. So grateful for that!
Needless to say, I learned some things that day that I will be sure to do differently the next time I want to enter a new country for the first time. I pray I never have to go through that again! Hopefully you can learn from my mistakes—not only for entering countries where you've never been, but also for trying new things you've never done.
1. Read the fine print.
Had I just taken time to read at the bottom of the visa that was emailed to me, I would have known and I would have seen that the passport numbers had to align; they had to be the same. But I didn't take time to read everything carefully until it was too late to do anything about my dilemma. If I had read the fine print in advance back in February before I left in March, I would have had time to think about what to do to make sure the numbers aligned.
I didn't read the fine print, and that's what hung me up. In fact, the customs agent held up my printed copy of the visa and pointed down to the tiny writing at the bottom. He spoke with a matter-of-fact tone as he stared down at me from his glass encasement: "It says right here that the numbers on the visa must match with your actual passport." I finally just had to look at him and admit: "I'm sorry, sir, but I don't have the original passport with me." It was one simple rule that hung me up.
Despite the old saying, "Rules are made to be broken," sometimes they're not. Sometimes they're not breakable. We live in a world where rules are still rules. Gravity will always be gravity, and if you step off a tall building, you're going to hit the ground. You're not going to survive the fall, because a law is a law. In this life we must observe the fine print and take rules and principles for living seriously.
2. Over-prepare.
Had I made sure to over-prepare to enter India, I would have printed off my flight schedule in advance. The customs agents asked me, "When do you fly out?" and I told them. But that wasn't enough. They wanted to see my documentation. Unfortunately, I couldn't access the schedule online, and I didn't have a printed copy. I couldn't show them any proof of my plans to depart their country. Thus, rather than helping to convince them I was being truthful, it looked suspiciously like I wasn't.
They also asked me for my hotel receipt where I said I was staying. Yet again I didn't have a printed copy. Since my phone didn't work in this foreign country, I had no way to pull it up from my email. Who knows, maybe they'd let me through had I just over-prepared and had plenty of documentation to demonstrate I was being truthful.
Being over-prepared for a new project or a new place or new job is vitally important. Rather than saying, "What's the least I can do to get by?" what we need to say is, "What's the most I can do to prepare for whatever might happen?" As the old saying goes, "Expect the best, but prepare for the worst." That's especially true if you're going into an unknown situation; you can never be too prepared.
3. Trust your team.
The only consolation I had as I sat there all day in that airport was the thought that I had a great team on the ground already in India. Josh Anders had already arrived from the United States. Our newest lead team person, PG Athui, lives in India. In fact, it was because of his burden and invitation that we agreed to come to India in the first place. Into both these men we have poured our lives over the last few years. They have our values and our message infused into them. I knew this. I knew they were of impeccable character and passion for what we do. As I sat there mulling over the dismal situation, I thought to myself, "I know our team. These guys can handle things without me."
I have to admit there was a nagging doubt in the back of my mind because as sharp as these guys are, they'd never led conferences for NLW before. Josh had never seen how we lead a conference, and PG was still new on our team. They were both still learning "the ropes" of how we do things at NLW. For those reasons, it was a bit difficult for me to fully trust that they could handle it. Yet, I had no choice in the current situation: I had to trust my team.
As leaders, we need to empower our team. We need to intentionally infuse our ministry's values and message and convictions and beliefs into them. This can require lots of time and patience with them over months and even years.
We also need to give our team direction in the moment. Sitting in the airport, I was able to finally get an internet connection and have an online conversation with our missions team. In that conversation we walked through some simple but important guidelines of what they needed to do. We talked through some practical steps for them to take to prepare and lead the conferences. We went through the general format and flow of the conference. We gave them an outline of what we hoped they could accomplish and some goals for them to shoot for.
Once we've empowered and instructed our team, it's vital we then step back and trust them to do what we've entrusted to them. We shouldn't have to micromanage them. Let them see that you really do trust them and believe in their ability to get the job done. Stay involved and watch from a distance. Check in with them occasionally and ask if they need any help or advice, and look for indicators that things are moving in the right direction and that small goals are being met along the way.
4. Trust the Lord.
The most practical lesson that I learned from this experience is to trust the Unseen Hand. We had prayed for months and months over going to India. We had invested much time speaking with others and gaining wisdom about whether or not to go. So when we made the plan to go, we fully believed God wanted us to be there.
As I sat in the custom's office in India waiting for a verdict on whether I could stay or leave, God's Word became very personal to me: "Trust in the Lord with all your heart, Dwayne. Don't make this about your own understanding. It's okay. You don't have to understand my plan here. Just trust me. I am in charge." That's what he kept saying to me over and over in my heart.
Sure enough, it turned out amazingly, amazingly well. All the goals we'd gone in hoping to hit, we hit, and it was better than I could've imagined. I was able to Skype in with them and teach a session at both the conferences. Everything just fell into place. It just worked out beautifully. That's because we serve a God who is in control.
I love what Andy Stanley wrote: "Regardless of a roll we are never the focal point of a genuine God-ordained vision. He is." Ministry doesn't rise and fall by you or by me. If it can, then what we're doing is probably not a God-thing. We serve a God who is sovereign. His purpose will be done.
Trust the Lord in your situation. Trust that his plan is bigger than yours. "The heart of man plans his way, but the LORD establishes his steps" (Proverbs 16:9 ESV). Sometimes those steps are forced upon us, and we don't want to move the way we have to. That's what happened to me. Don't make it about having to be forced. Trust him anyway. Trust where he says go, and then go.
The Lord has a plan for the people of this world and those he wants us to reach and those he wants our team and church to reach. Trust him in every part of your life and ministry. He is able to guide you and me day by day and step by step!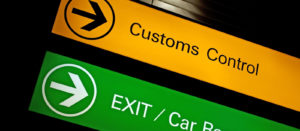 ---
Download our NEW APP!