There is a well-known verse in James 4 that says, "You have not because you ask not" (v. 2). Or put another way, you don't have something because you don't ask for it. R.A. Torrey writes, "These words contain the secret of the poverty and powerlessness of the average Christian—neglect of prayer." God expects us to ask for the things we need. There is a cause and effect involved with prayer. We pray; he answers. If we don't pray, he doesn't answer. Simple as that.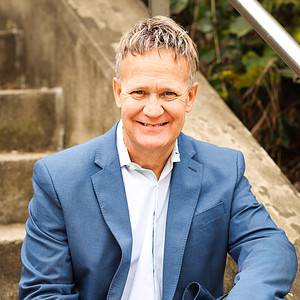 First John chapter 5 reads, "And we are confident that he hears us whenever we ask for anything that pleases him. And since we know he hears us when we make our requests, we also know that he will give us what we ask for" (v. 14-15). So, what do you need right now? What is something you'd like to ask God for? Please write that in the space below, so you can see it in black and white in front of you. We'll return to this need throughout the lesson.
When we ask God for something there are 3 questions we need to consider:
Is He Able?
Go back to the need you just wrote down. Do you believe God is able to handle that need for you? Can he do it? Does he have the power and wealth and wisdom to pull it off? Can you trust him with that request?
Believing God is able is a deeply spiritual thing. It is not sufficient to believe it in our minds; we must accept it down deep in our hearts. We can't wrap our minds around the hugeness of God, nor can we possibly figure him out with mere brainpower alone. Listen to what God said to Israel: "My thoughts are nothing like your thoughts…And my ways are far beyond anything you could imagine. For just as the heavens are higher than the earth, so my ways are higher than your ways and my thoughts higher than your thoughts" (Isaiah 55:8-9). No wonder Paul wrote, "O, the depth of the riches of the wisdom and knowledge of God! How unsearchable are His judgments, and untraceable His ways! 'Who has known the mind of the Lord? Or who has been His counselor?'" (Romans 11:8-9 NIV).
So again, I ask you, is he able? It is vitally important that we believe that he is, as we approach him with our requests.
So again, I ask you, is he able? It is vitally important that we believe that he is, as we approach him with our requests. Here's why: "…without faith it is impossible to please Him, for he who comes to God must believe that He is [God], and that He is a rewarder of those who diligently seek Him" (Hebrews 11:6 NKJ). We must believe he is in fact the true and living God, the God who made the entire universe. Do you believe that that God is able?
Is He Willing?
This question shrinks the number of possibilities of appropriate requests quite a bit. After all, God is able to do anything. But that does not mean he is willing to do anything. For example, a person might want someone else's spouse for him or herself. But no matter how much a person prays and asks for it, God will not grant that wish. Don't even bother to ask for stuff that is clearly outside his precepts and revealed will. We must ask for things that are within the parameters of his written Word, the Bible. Prayer is not a genie in a bottle.
If our request doesn't qualify as acceptable to God, then we can't "faith" it into existence—no matter how spiritual we think we are or how much we try to muster belief that he is able to answer it. The answer to the question "Is he willing?" is more intellectual in nature. It is a matter of doctrine, so it requires that we think. Thus, we had better dig into the Bible and see if he even allows for our particular request. We must search the Scriptures and do our "best to present ourselves to God as one approved, correctly handling the Word of Truth" (2 Timothy 2:15b).
The kind of prayers we can be assured he loves to answer are those that bring him glory and build up his kingdom. Jesus made some startling promises in John 15 about that. Please take time to read verses 7-8 and verse 16 now. According to this passage, how crucial is it that your prayer requests bring God glory and bear much fruit? How important do you think these things are to God and to his answering our requests?
Look at your prayer need again, the one you wrote out earlier in this lesson. Does it go against any laws or principles God gave in his Word? Also, if he granted this request could it bring glory to him in some way?
Even though God is able and may be willing to do something, it doesn't guarantee he will do that "something" for you or me.
Will He Do It?
This third question is more practical and individual in nature. Even though God is able and may be willing to do something, it doesn't guarantee he will do that "something" for you or me. Whether he grants our requests may simply come down to how determined we are to ask in faith and in humility.
Jesus says in his Sermon on the Mount to "Keep on asking, and you will receive what you ask for. Keep on seeking, and you will find. Keep on knocking, and the door will be opened to you" (Matthew 7:7 NLT). Unfortunately many give up and quit praying after only a short time of asking. They grow impatient or lose faith that God will answer. We need to be like the widow in the parable in Luke 18, who kept coming to the judge demanding justice for a dispute. The judge finally gave in. He said, "This woman is driving me crazy. I'm going to see that she gets justice, because she is wearing me out with her constant requests!" (verse 5 NLT).
Of course, we could never wear God out or "drive him crazy." He loves us and wants us to come to him again and again. One might wonder though how long we should keep on asking. The answer: Until we get a response. For some it may be days, and for others it might be months or even years before God answers. But answer He will if we keep praying until we pray through. As I heard a pastor say, praying through is all about consistency. It is "circling Jericho" until God tells you to stop.
Case Study
Let's put these questions to the test now with a familiar request that is in the Lord's Prayer: "Give us this day our daily bread."
First, is God able to give us what we need each day? The obvious answer is a resounding yes! If he could send the Israelites manna from heaven each day for 40 years while they wandered out in the middle of nowhere, then he can certainly send us whatever we need when we need it, no matter where we are. Since Jesus could feed 5000-plus people with only 5 loaves of bread and 2 fishes (and have 12 baskets of food left over!) we can be assured he can take our little and make it more than enough.
Second, is God willing to give us what we need each day? I think you should see this answer for yourself straight from his written Word.
Please read Matthew 7:7-11 now. Underline anything you see in this amazing passage that shows evidence that the Father wants to give to us.
When I was growing up I had a dog named Rascal. I loved to take him around to my neighborhood friends and prove how much stronger and better Rascal was than their dogs. One of my favorite things was to show them how high he could jump. I would hold a treat above him, and he would jump up to try and get it. But as he jumped I would move my hand so he couldn't quite reach it. The higher I lifted the biscuit, the higher he jumped.
I believe we think God handles us as I did Rascal, that somehow, we must jump as high as we possibly can and work hard to earn his provision and love. But that is not at all true. If we really need something, all we have to do is ask, and he will bring it right down to where we are when we need it. He is more than willing to meet our every need, because he is our awesome and eternal Father.
Finally, will God actually give you the bread you need and are requesting? Ask yourself: Are you his child? Are you in the family of
God because you've been born again? Are you seeking the kingdom of God above all else and living righteously? If so, Jesus himself promised he will give you everything you need (Matthew 6:33). You and I don't need some special revelation to know this. This is a promise for each and every blood-bought Christian. Millions of saints who've gone before us have tried and proven this time and time again.
Take-aways
What should we ask for? There are 3 take-aways we need to learn from this request in the Model Prayer:
It is a present request. We are to pray, "Give us this day…" Jesus wasn't saying we should not plan ahead. We should think ahead and plan as much as we can. However, we should never worry about the future. Jesus said, "So don't worry about these things, saying, 'What will we eat? What will we drink? What will we wear?' These things dominate the thoughts of unbelievers, but your heavenly Father already knows all your needs…So don't worry about tomorrow, for tomorrow will bring its own worries. Today's trouble is enough for today" (Matthew 6:31-32, 34).
It's a particular request. "Give us this day our daily bread." That's quite specific. What do you really need? List your needs as specifically as you can. Write them down in a journal. Then, when God answers and provides, be sure to share it with others so they too can praise God for his faithfulness!
It's a practical request. "Give us this day our daily bread." Bread was a common dietary staple back then. Growing up I was spoiled to a huge three-course meal three times a day. However, as I've gotten older I realize I don't need near that much food. Whether it is food or clothing or finances or something else, we need to ask ourselves, "What do we really need?" Does God only want you to eat bread? Should we never ask for anything else? Absolutely not! God loves to bless his children. But we should minimize seeking after unnecessary things. Pray for what you need; then watch him bless you beyond that. Remember what Jesus said in Matthew 7: "How much more will your heavenly Father give to those who ask?" (verse 11). Our Father is a "much more" God!
When to Stop Asking
Before we close I want us to consider one more thing. What if the "answer" God gives to our request isn't exactly what we expected or prayed for? What should we do then? I think Paul's account of his thorn in the flesh can shed some light on that for us.
Please read 2 Corinthians 12:5-10. Look closely at what God said to Paul. What word is surprisingly absent from his reply?
The word that is missing, the one word I used to assume God had said, is "no." But God never actually told Paul no. Here's another startling fact: Paul only prayed three times for his thorn in the flesh to be removed. Why didn't he ask a fourth and fifth time?
If we want his will above our will—if we truly want his kingdom to come—then we should opt for that which brings the Lord the most glory through our lives.
J.I. Packer writes that prayer includes the distinct activity of "accepting from God one's own situation as he has shaped it." I believe that is what Paul did. He accepted his situation as being from the Lord. Paul knew that God is able to take the thorn away. And certainly, God is willing for his children to be healthy and well; that's within the scope of his holiness and love. Yet, God didn't heal Paul. Instead, he said, "My grace is sufficient for you." Apparently, that was all Paul needed to hear to cause him to stop asking.
Perhaps Paul was more interested in God getting the credit and glory. I think Paul saw the bigger picture. He realized God would get more glory by his thorn not being removed. The Lord didn't have to say "no" to Paul. It wasn't a matter of God being unable or unwilling to do it. Of course he was. God simply showed Paul a better way to glorify his Savior through his life.
For Paul, it came down to a matter of wills—his will versus God's will. In Day 1 of this week, we talked about the importance of praying first for God's will to be done on earth, before we begin asking for things for ourselves (i.e., going through the HE part of the prayer model before we pray the WE part). If we want his will above our will—if we truly want his kingdom to come—then we should opt for that which brings the Lord the most glory through our lives.
Look again at the prayer need you wrote down at the beginning of this lesson. Run the following checklist on that request to help you identify whether it meets the guidelines we've studied in this lesson. Be sure to prayerfully check all you feel are true at this time.
____ I believe God is able to accomplish my request.
____ I believe God is willing to grant this kind of request.
____ I am asking God over and over to answer this request.
____ Above all I want God's kingdom to come and his will to be done.
Dwayne Moore is the President and Founder of Next Level Worship International. This article is an excerpt from Dwayne's latest book called He. We. They. The Life-Altering Formula of the Model Prayer based on the Lord's Prayer.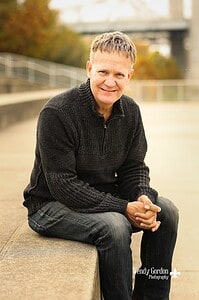 NEW Bible Study by Dwayne Moore!
Learn more about this new Bible Study by Dwayne Moore that focuses on praying the Model Prayer.
This project also contains a full church-wide campaign with resources for every age! Check it out!