by Dwayne Moore
The following article is a sneak peak from a new book Dwayne is writing on the Lord's Prayer. Enjoy!
Today in the Model Prayer our focus is on "Hallowed be your name." Hallowed is not a word most of us use, so it needs some explanation. Dr. Vernon Whaley, a member of our Board of Directors at NLW International and a leading authority on biblical worship, explains it like this: "When we make something 'hallow,' we are acknowledging it as worthy of love, devotion, admiration, or worship…We always hallow (hold in high regard and reverence) His holy name."1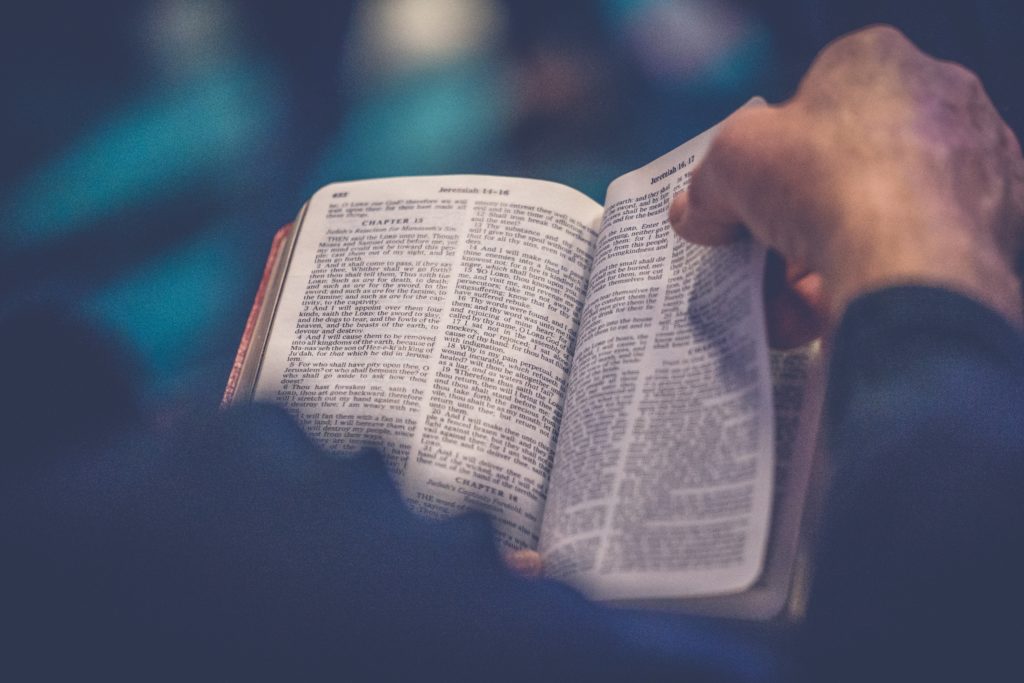 "Hallowed be your name" holds huge significance within the Lord's Prayer. To help us grasp it better and understand how we can apply it in our lives, we need to consider three things about this sentence: Where it's placed in the Model Prayer, what it means, and that it's placed. Or to put it a different way, we need to study its position, purpose and priority.
Where It's Placed
In 1 Kings 8:27 Solomon said to God, "The heavens, even the highest heaven, cannot contain you.…" The Lord asked Jeremiah, "Do I not fill the heavens and the earth?" (Jeremiah 23:24). God isn't restricted to one location. He is omniscient; and yet, in the Model Prayer, Jesus instructed us to pray to our Father who is in heaven. Have you ever stopped to think why he would do that? Why not say, "Our Father who is everywhere"? That's certainly a true statement, so why specify the Father's location as heaven?
Heaven is where God's throne is. Psalm 113:4-6 says, "The Lord is high above all nations; His glory is above the heavens. Who is like the Lord our God, Who is enthroned on high?" "Thus says the Lord, 'Heaven is My throne and the earth is My footstool'" (Isaiah 66:1). In the Model Prayer, I believe Jesus wanted us to focus on the Father who is high and lifted up above all the earth. Like Paul, we should set our "minds on things that are above, not on things that are on earth" (Colossians 3:2).
<> There are many passages encouraging us to think above this world and ourselves and focus on the Lord. Revelation 4:1-3 is a great example. Please read that now. Is there anything about this passage that is especially encouraging to you?
What if John had not been invited to "come up here" to see this vision of heaven? Would he have seen the throne from down below where he was? More importantly, would John have realized that Someone is sitting on that throne? Probably not. Who did John see on the throne? He saw God, and he's not up there wringing his hands, worried what's going to happen. He's the Most High over all the earth. He's in control. What a revelation John had! What a life-altering moment that must have been for John–and it was because he looked up.
<> Stop now and focus your mind. Imagine God sitting on the throne. Don't try to see what he looks like or how glorious he is, for that's impossible to do. But try to imagine a bigger-than-life figure that you know to be God sitting on a bigger-than-life throne. Go ahead; focus your thoughts on that for a moment. As you think on his greatness and majesty, what do you want to say to God? How do you want to respond to him right now?
I'm guessing you would like to pour out some praise on him, maybe tell him you love him and express you gratitude and awe to him somehow. After all, that is the most natural and needed thing to do. Once we've focused on God as our Father, once we've taken time to really lift our mind and thoughts above the stuff around us, once we place our attention on the true and living God and recognize he's on the throne of glory, then it's time to offer a sacrifice of praise to him.
Simply put, "Hallowed be your name" is a wonderful expression of praise, and it's so fitting and well-placed at this early point in the Model Prayer.
What It Means
It's also significant the words Jesus chose to say. "Hallowed be your name" has been translated as "Your name be honored as holy" (CSB), "May your name be kept holy" (NLT), "Help us to honor your name" (CEV), and "Reveal who you are" (MSG). There are two words in particular that we need to look at closely within this powerful request.
First, notice Jesus' focus on the Father's name. In our day and time we don't think much about the meaning of someone's name. A Bible commentator put it like this: "We tend to look on a name almost as an accidental appendage by which a person is designated."2 (I can relate to that. My name seems pretty accidental to me. It has no real meaning, and my parents clearly put little thought into it. Fact is, I was named after a guy my older sister had a crush on at the time! No kidding.)
In Bible times, however, names were a big deal. A person's name represented his nature and qualities. That's especially true of God's names. The "name" of God summarized all his revealed names. His name stands for God and for all that he is. When Jesus invoked God's name in the Model Prayer, he was representing God's character and attributes.
The other word to point out in this sentence is hallowed. That doesn't mean to "be made holy," for God's name is already holy; it's already set apart, regardless of whether we pray for it to be or not. As one scholar explained it, the meaning of hallowed in the Model Prayer is to "be counted holy."3 That means we should pray that what God revealed about himself would be acknowledged and revered by others. After all, his name is the one supreme standard of truth for us and the one means of knowing God and approaching him. So, his name deserves to be counted as holy!
That It's Placed
By including "Hallowed be your name" within the Model Prayer, Jesus set a high precedence on worship as a part of prayer. Praise has always been a huge priority to God. Psalm 22:3 says, "Yet you are holy, enthroned on the praises of Israel." Praise is where God lives. He is at home in praise. He is "great and greatly to be praised" (Psalm 48:1). Think about it: When Jesus prayed, "Hallowed by your name," he was giving intentional, deliberate, and vocal praise to God's greatness and glory. Should we do any less?
<> Read Psalm 100 now. What can we learn about praise from this chapter–especially verse 4?
One of the first books to influence me and help me understand the priority of praise was The Hallelujah Factor by Jack Taylor. He says that "praise, with thanksgiving, is the only access into the presence of God…worship experience which is begun by or prefaced with praise will consummate in glad fellowship with Holy God…"4 Isn't that our hope, shouldn't that be our ultimate goal, to have awesome fellowship with our holy Father? Then we must make a habit of praising him when we pray.
That leads me to three take-aways for us from today's lesson.
First, our praise should be actual. We need to actually praise the Lord. It's not enough to think about praising God, and it doesn't matter whether we "feel" like praising him. He's always worthy of our worship. We should choose to praise him every day.
Also, our praise should be accurate. What Jesus prayed–that God's name be acknowledged as holy–was an accurate statement supported by Scripture. For our praise to be acceptable to the Lord, it must be based on what the Bible says about God.
Finally, our praise should be authentic. We shouldn't only "talk" our praise; we should walk it everyday. If we mean those words, that his name be hallowed, if we really want his name to be counted as holy on this earth, then we need to live and act as though his name is holy. We need to live a life set apart for his honor and glory.
Abraham is a great example of someone whose praise was authentic. Everywhere Abraham went he built an altar of worship to God. When he went into Canaan, a Canaanite passing by observed they had a new neighbor, for he had seen Abraham's altar. When Abraham began doing business with the Canaanites, they found him to be honest. Everything he said strengthened their confidence in him. That led them to conclude that the God whom Abraham worshiped was indeed a holy God. The king of the Philistines even said to him, "God is obviously with you, helping you in everything you do" (Genesis 21:22). To quote Dr. J. Vernon McGee, "The entire life of Abraham revealed the reverence he felt for God. Surely the name of God was made holy in Canaan because of Abraham."5
<> Praying the Prayer
In his book, Exalt His Name, Dr. Whaley explains that there are fourteen formal names which identify God's character and purpose in the Old Testament.6 I've listed those below. I've included brief definitions for the names along with verses that contain each name.
Please carefully read through the list; then choose one or two names to thank God for right now. Journal your prayer of praise. Also consider kneeling as you pray, if you're physically able.
Elohim means God, Mighty Creator, or Judge. "In the beginning, God created the heavens and the earth" (Genesis 1:1).

El Elyon means 'Most High or the Highest.' God's sovereignty and majesty are revealed and held in highest, exalted authority. "I cry out to God Most High, to God who will fulfill his purpose for me" (Psalm 57:2).

El Roi means 'the God who sees' and knows everything about us–our past, present and future. "The LORD keeps watch over you as you come and go, both now and forever" (Psalm 121:8).

El Shaddai, the Covenant name of God, means God Almighty. It stresses God's ability to completely nourish, satisfy, supply and sustain those He loves. "Those who live in the shelter of the Most High will find rest in the shadow of the Almighty. This I declare about the LORD: He alone is my refuge, my place of safety; he is my God, and I trust him" (Psalm 91:1-2).

El Olam means The Everlasting God, The God of Eternity, The God of the Universe, The God of Ancient Days. "But the LORD is the only true God. He is the living God and the everlasting King! The whole earth trembles at his anger. The nations cannot stand up to his wrath" (Jeremiah 10:10).

Yahweh, or Jehovah, means Lord and declares God as absolute, independent, self-existent, the source of all life without beginning or end, the 'I AM WHO I AM.' "The name of the LORD is a strong fortress; the godly run to him and are safe" (Proverbs 18:10).

Adonai means Lord, Master, Provider or Owner, the one who possesses all things. "'I am commander of the LORD's army.' At this, Joshua fell with his face to the ground in reverence. 'I am at your command,' Joshua said. 'What do you want your servant to do?'" (Joshua 5:14).

Jehovah Jireh means The Lord, our Provider. "'Abraham named the place Yahweh-Yireh (which means 'the LORD will provide'). To this day, people still use that name as a proverb: 'On the mountain of the LORD it will be provided'" (Genesis 22:14).

Jehovah Rophe means The Lord Who heals or makes healthy. "Bless the LORD, O my soul, and all that is within me, bless his holy name! Bless the LORD, O my soul, and forget not all his benefits, who forgives all your iniquity, who heals all your diseases" (Psalm 103:2-3).

Jehovah Nissi means The Lord, my Banner of victory, my refuge, my strength, my miracle. "And Moses built an altar and named it The LORD Is My Banner" (Exodus 17:15).

Jehovah Shalom means The Lord is my Peace. "And Gideon built an altar to the LORD there and named it Yahweh-Shalom (which means "the LORD is peace')" (Judges 6:24).

Jehovah Raah means The Lord is my Shepherd. "The LORD is my shepherd; I have all that I need" (Psalm 23:1).

Jehovah Tsidkenu means The Lord our Righteousness. "And this will be his name: 'The LORD Is Our Righteousness.' In that day Judah will be saved, and Israel will live in safety" (Jeremiah 23:6).

Jehovah Shammah means The Lord is there and ever present. "The distance around the entire city will be 6 miles. And from that day the name of the city will be 'The LORD Is There'" (Ezekiel 48:35).



<> Living the Prayer
You've focused your thoughts on your Father in heaven and praised his hallowed name–which is basically the HE part of the Model Prayer. Now take a few moments to pray for your own needs (WE) and for others (THEY). Be sure to write down what and who you pray for.
Continue to meditate on God's names throughout your day.
1 Exalt His Name by Dr. Vernon Whaley, p. 101-102
2 Pulpit Commentary https://biblehub.com/matthew/6-9.htm
3 Pulpit Commentary, https://biblehub.com/commentaries/matthew/6-9.htm
4 The Hallelujah Factor by Jack Taylor, p. 29-30
5 Thru the Bible by J. Vernon McGee, Volume IV, p. 37
6 Exalt His Name by Dr. Vernon McGee, p. 102-113