Getting Back to What Matters: 5 Practical Tips to Overcoming Stress in Worship Leading
By Marco Barroso
Serving the Lord is a great blessing but it can be a great challenge due to things outside of our control. Because of this, it is important that we take into account the fact that we cannot serve God in our own strength- depending on our talents, gifts, capacities, abilities, knowledge, resources, etc. Instead, we must depend on the Lord, on His Grace, on the Holy Spirit, and on the One who graciously gives us all those gifts, talents and abilities. It is essential for us to go to the Lord in prayer and place ourselves in his hands and under his direction before we do anything else.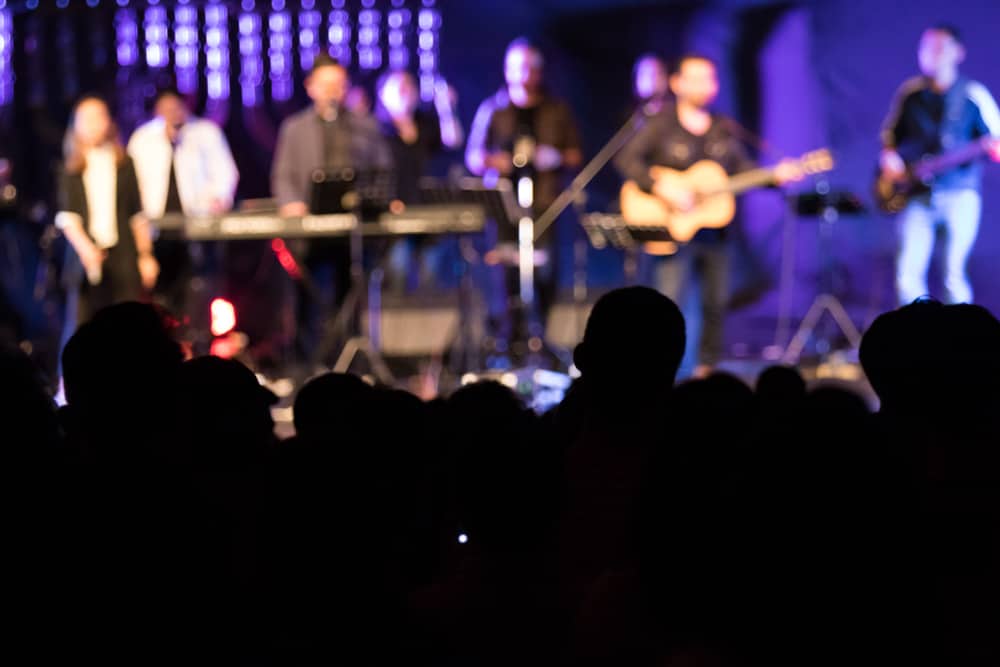 We must recognize that we need to depend totally and completely on God to do His work, because He is the One who moves in the hearts of His people. We are simply instruments or tools in His hands. That being said, I would like to share with you, 5 practical tips that have helped me a lot.
1. Do Your best.
A lot goes into planning and preparing for leading worship. Be sure that you take the time to rehearse, revise, learn the songs well, and practice, practice, practice! Of course is it important to remember we must work within our abilities and limitations. Personally, there are many areas I struggle with- like my tuning and learning the lyrics of the songs. However, despite our shortcomings, God is still worthy of our maximum effort.
See Psalm 33: 1-3
2. Remove the pressure.
The ultimate purpose of everything we are and do is to honor the Lord, however, it is a great mistake to think that the better we play or sing, the more pleased or exalted God will be. God is not pleased if we sing or play really well. God will only be pleased with the work of Christ in our lives through our unity with Christ. This does not mean that we shouldn't strive to do all things to honor and please the Lord as we discussed in point number one, but the only way that our lives and what we do is pleasing to God is to be in Christ. He offered His Father a perfect life, pouring out His precious blood on the cross for the forgiveness of our sins. In fact, the Father said two times, "This is my beloved Son in whom I find satisfaction or in whom I am well pleased (Matthew 3:17; 17: 5)."
We cannot please God on our own accord because we are sinners (Romans 3:23). Only by being united by faith in Christ will we be accepted before God, accepted in the Beloved (Ephesians 1: 6). We honor God if, by being united with Christ, we do everything as for the Lord (Colossians 3: 23) and if we do it with all of our heart. Therefore, we should strive to do it well because we do it for the Lord.
3. Fight Your pride.
If we are truly honest with ourselves, there is a real battle going on for center stage. We want to do well, but let's face it; we like to be recognized for our efforts. We must fight against our own sinful nature, and cry out to God to help our focus to remain on Him. The reality is that there is always that struggle, but we must take every thought captive in obedience to Christ and beg him not to let us boast. We must submit and humble ourselves to Him, because as John Calvin said, "the heart of man is a perpetual factory of idols." We need to remember that God demands all glory and does not share his glory with anyone. (Isaiah 42: 8)
The truth is, our biggest idol is ourselves. We must tread carefully when we want it to be perfect and to be heard well and for people to like it. The reality is that when our focus is more on that of what people hear, see, and like instead of honoring the Lord, we are really serving ourselves and not God, and that is a tragedy. Let us not seek to be recognized or rewarded (Matthew 6: 2,5,16). Glory is only for God.
4. Serve the Body of Christ.
When you are leading the church through a webcast or in person, bring to your mind who God is and what He has done for you. Let his glory and beauty captivate your heart and mind.
By doing this, everything else will be in its right place and you will stop worrying about whether it sounds good, if it looks good, etc.
Listen to and be discerning of the lyrics you are singing and marvel at the grace that saved you. By doing this it will leave you in awe and you will sing and play and serve with joy, genuine joy produced by His Word, for who He is and what He has done. You will no longer need to put on a facade to please or entertain people.
5. Point toward Christ.
Always remember the main objective is to point others to Christ through serving our brothers and sisters. I believe that if we are able to point others to Christ through worship, we are able to serve the church more effectively. For this reason, we need to be sure that everything we say between songs or before songs should be based on the Word. Better yet, how about reading a passage that exalts the greatness of God, not just to be a filler, but to make sure that we are directing the focus to God, to His Word, and to Christ? We need to encourage the body of believers to place their attention, mind, and heart on Christ so that they will find their joy not in the music or the instruments but in the Word and in
the person and work of Christ. The lyrics of the songs that we know and sing must be saturated with scripture to encourage enjoyment in confessing the truths of the Word through song.
In conclusion, we must not get nervous whether we are in front of a camera or in front of a group of 500 or 5,000 people. Instead, we must be in awe of being in front of our glorious God who sits on the throne high and exalted above.
I hope this has been beneficial for you as it has for me. By the grace of God, I no longer feel so much pressure to perform for the satisfaction of others. Of course I try to do my best, but I rest in the fact that it does not depend on me. I do struggle with fear when I think about the reality that I am in the presence of God, not just when I´m leading worship but every day. We are always in the presence of God, and that is how we should conduct ourselves every day of our lives! May God in His Grace bless you and use you.
To God be the Glory!
With love in Christ
Marco Barroso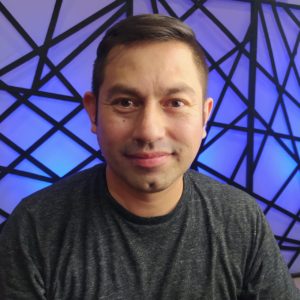 Marco Barroso is professor of Music and Bible at the Mexican Indian Training Center in México, and is the Worship Pastor of the Iglesia Bautista Gracia La Cumbre. He is married to Gina, they have 2 children Becky and Marki.
What could happen if you set aside a full month to create more space in your life and schedule?
How might you change and grow if you made more room for listening each day? What if you focused more on being than doing?
What might you discover about God, yourself and others? How might your eyes be opened to things you've missed?
Grab a copy of Dwayne's NEW 31-Day Devotional!