A King Becomes A Teacher of Worship
By Dr. Johannes Schröder
(first published at https://wortundlobpreis.de/2020/08/17/ein-koenig-als-anbetungslehrer/)
In 2 Chronicles 20 we read about how a king showed all his people what it means to worship God in everything. To praise Him alone and at all times. In his greatest crisis, Jehoshaphat becomes a model and teacher for worshiping God. (By the way, this post is suitable as a template for a devotional for the music team).
First, read 2 Chronicles 20:1-30.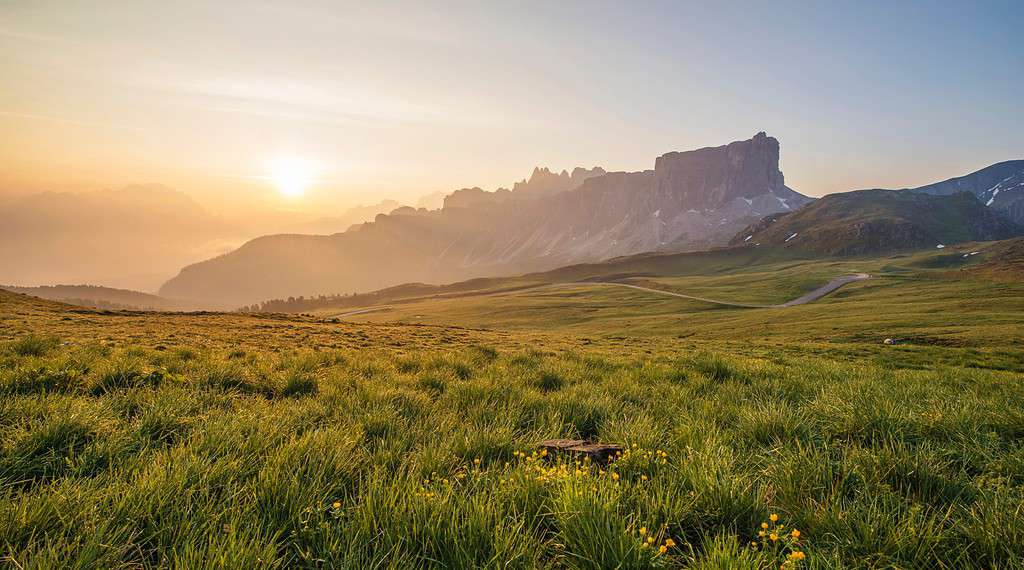 What a remarkable story. Against little Israel comes an overwhelming force. The Ammonites and Moabites were old "acquaintances" who had caused trouble at the time of the Exodus (Deut. 23:4-7), and even now their mood was rather unforgiving. Moreover, there were other nations who had allied themselves with this army against Israel. Try to put yourself in the position of this king. What would be your first impulse?
Worship – A Decision
When the terrifying news reaches the king, he has to make a decision. His predecessors had tried a number of things. Some had ransomed themselves, others had sought help from other nations, still others had thrown themselves into battle. In past days these strategies were usually met with mixed success. But Jehoshaphat does things differently. He calls for a nationwide service of prayer and fasting. He calls his people to worship! Here is an excerpt of his remarkable prayer:
"For there is no strength in us before this great multitude that comes against us. We do not know what to do, but on you our eyes are fixed." (2 Chronicles 20:12b)
His first reaction is to turn to God. This pattern repeats itself several times in this story. He pleads, he fasts, he prays, he hears, he believes, he goes forth, he conquers, and he praises. Jehoshaphat chooses to worship no matter what the circumstances. He lives worship as a lifestyle. Worship to him is fist a decision.
Worship – A Habit
I think we can assume that Jehoshaphat's worshipful attitude had not just developed during this crisis. Early on in his life, he learned what it meant to live in worship before God. Early in his time as king, we are told, "He sought the God of his father and lived in his commandments" (2 Chronicles 17:4b). After a successful war campaign, the prophet says to him, "You have … set your heart on seeking God" (2 Chronicles 19:3). The king is teaching us a valuable lesson here: Whether or not we will worship God in times of crises is determined by our worship in times of victory. Let us recognize that we depend on God for everything and that we owe him our gratitude. Jehoshaphat proves how much he knew he was dependent on God, and also how much he loved and trusted God. He was accustomed to turning to God in all circumstances. For Jehoshaphat, worship was a habit.
Worship – Business As Usual
In this story the King teaches a very practical example of how the commandment of Deut. 6:4-5 can be lived out: Hear, O Israel: the LORD is our God, the LORD alone! And you shall love the LORD your God with all your heart and with all your soul and with all your strength. The Christian life is not made up of many "thou shalt do this" and "thou shalt not do that," but basically just one "thou shalt… love God and give thanks to Him in everything." It all comes together in this phrase – it is the simplest and most profound definition of worship. Paul puts it this way in 1 Corinthians 10:31: "Whatever you do, whether you eat or drink or whatever it is – conduct yourselves in such a way that God is honored by it." At this point, Paul uses everyday activities like eating and drinking to explain how everything in our lives should bring honor and glory to God. After all, it is in the mundane that our love for God is to be lived out. Things go south in our lives and the armies of our enemy are coming at us. When times are anything but "the usual" then we need firm ground to get our footing back.
Worship as "business as usual" can become this foundation. When "we don't know what to do", we go back to what we know to do: we "fix our eyes upon the Lord". When we choose to worship; when we learn to habitually worship God in our victories, then worship will be the first order of business when trouble comes.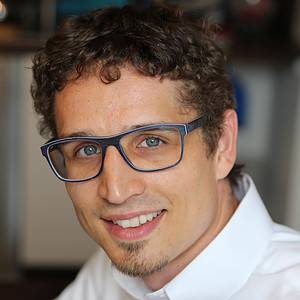 Dr. Johannes Schroeder is a native of Germany who was involved in preaching and teaching, as well as making and leading music for most of his life. Having received formal training in engineering, ministry, and education, he currently ministers as a pastor for teaching and worship at a local church in southern Germany. At Bible Seminary Bonn he teaches practical theology and leads the Institute for Theology and Music. As part of that ministry he writes a weekly blog on wortundlobpreis.de as well as a podcast on godi-podcast.de. Together with his pastor-songwriter friend he manages the Christian publisher Liedeo. On a national level he serves on the board of an association of German evangelical churches (FEF). He currently lives in Aschaffenburg, Germany, and shares his life with his wife, Magdalena, and their three children.
What could happen if you set aside a full month to create more space in your life and schedule? How might you change and grow if you made more room for listening each day? What if you focused more on being than doing? What might you discover about God, yourself and others? How might your eyes be opened to things you've missed?
Grab a copy of Dwayne's NEW 31-Day Devotional!