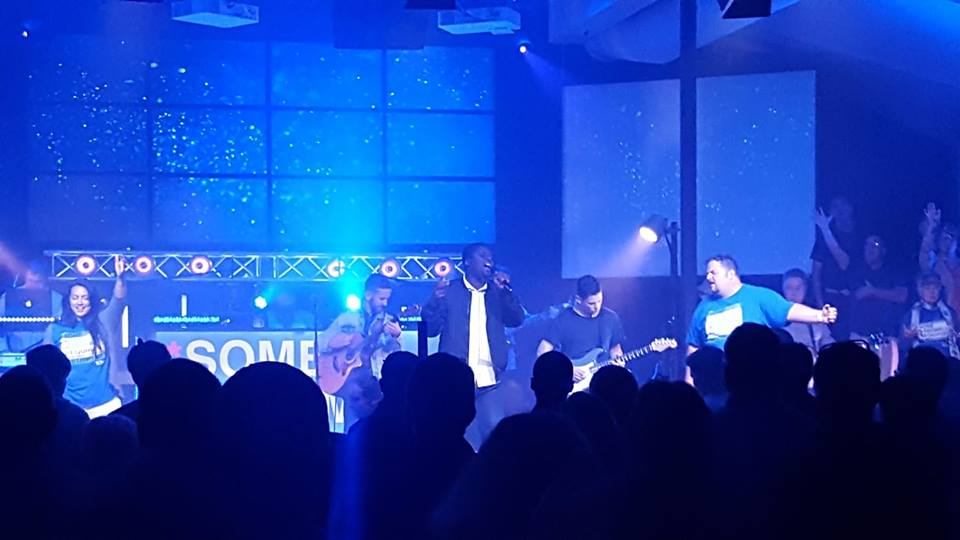 Episode 3 Teaching: Performance vs. Ministry (NLW Podcast)
[fusion_builder_column type="1_1″ background_position="left top" background_color="" border_size="" border_color="" border_style="solid" border_position="all" spacing="yes" background_image="" background_repeat="no-repeat" padding="" margin_top="0px" margin_bottom="0px" class="" id="" animation_type="" animation_speed="0.3″ animation_direction="left" hide_on_mobile="small-visibility,medium-visibility,large-visibility" center_content="no" last="no" min_height="" hover_type="none" link=""][fusion_builder_container hundred_percent="no" equal_height_columns="no" menu_anchor="" hide_on_mobile="small-visibility,medium-visibility,large-visibility" class="" id="" background_color="" background_image="" background_position="center center" background_repeat="no-repeat" fade="no" background_parallax="none" parallax_speed="0.3″ video_mp4="" video_webm="" video_ogv="" video_url="" video_aspect_ratio="16:9″ video_loop="yes" video_mute="yes" overlay_color="" overlay_opacity="0.5″ video_preview_image="" border_size="" border_color="" border_style="solid" padding_top="" padding_bottom="" padding_left="" padding_right=""][fusion_builder_row][/fusion_builder_column]
[fusion_builder_column type="1_1″ background_position="left top" background_color="" border_size="" border_color="" border_style="solid" border_position="all" spacing="yes" background_image="" background_repeat="no-repeat" padding="" margin_top="0px" margin_bottom="0px" class="" id="" animation_type="" animation_speed="0.3″ animation_direction="left" hide_on_mobile="small-visibility,medium-visibility,large-visibility" center_content="no" last="no" min_height="" hover_type="none" link=""][fusion_text]
[/fusion_text][/fusion_builder_column]
[/fusion_builder_row][/fusion_builder_container]
[fusion_builder_container hundred_percent="no" equal_height_columns="no" menu_anchor="" hide_on_mobile="small-visibility,medium-visibility,large-visibility" class="" id="" background_color="" background_image="" background_position="center center" background_repeat="no-repeat" fade="no" background_parallax="none" parallax_speed="0.3″ video_mp4="" video_webm="" video_ogv="" video_url="" video_aspect_ratio="16:9″ video_loop="yes" video_mute="yes" overlay_color="" video_preview_image="" border_size="" border_color="" border_style="solid" padding_top="" padding_bottom="" padding_left="" padding_right=""]
[fusion_builder_row]
[fusion_builder_column type="1_1″ layout="1_1″ background_position="left top" background_color="" border_size="" border_color="" border_style="solid" border_position="all" spacing="yes" background_image="" background_repeat="no-repeat" padding_top="" padding_right="" padding_bottom="" padding_left="" margin_top="0px" margin_bottom="0px" class="" id="" animation_type="" animation_speed="0.3″ animation_direction="left" hide_on_mobile="small-visibility,medium-visibility,large-visibility" center_content="no" last="no" min_height="" hover_type="none" link=""]
[fusion_text]
[/fusion_text]
[fusion_text columns="" column_min_width="" column_spacing="" rule_style="default" rule_size="" rule_color="" hide_on_mobile="small-visibility,medium-visibility,large-visibility" class="" id="" animation_type="" animation_direction="left" animation_speed="0.3″ animation_offset=""]
In this episode (which first aired on Radio Christian Voice in Zambia), Donald Kutala teaches that people must approach God consciously aware of who he is dealing with.
A person can bring the right offering, but if it was done mechanically, reluctantly, irreverently or arrogantly, then God will not accept it. The psalmist, King David, taught that even the right sacrifice brought with a wrong heart—mechanically or irreverently offered—was not to be acceptable by God.
His main points are these:
1. The offerer: you must have the one who is bringing the sacrifice.
2. The offering: you must have the "thing" that the person is bringing.
3. The object of the offering: the offering must be offered to somebody
(God) or something (idol).
4. You can only approach Him as God when you know Him! (Inward)
5. We can only GIVE Him the right offering when we know who He is
and what He has done!
[/fusion_text]
[fusion_audio src="https://www.nextlevelworship.com/wp-content/uploads/2020/02/DONALD-PERFORMANCE-V-MINISTRY-1-1.mp3″ loop="off" autoplay="off" preload="auto" hide_on_mobile="small-visibility,medium-visibility,large-visibility" class="" id="" background_color="" controls_color_scheme="" progress_color="" max_width="" border_size="" border_color="" border_radius_top_left="" border_radius_top_right="" border_radius_bottom_right="" border_radius_bottom_left="" box_shadow="no" box_shadow_vertical="" box_shadow_horizontal="" box_shadow_blur="0″ box_shadow_spread="0″ box_shadow_color="" animation_type="" animation_direction="left" animation_speed="0.3″ animation_offset="" /]
[fusion_text]
[/fusion_text]
[fusion_imageframe image_id="5224|medium" max_width="" style_type="" blur="" stylecolor="" hover_type="zoomin" bordersize="" bordercolor="" borderradius="" align="center" lightbox="no" gallery_id="" lightbox_image="" lightbox_image_id="" alt="" link="" linktarget="_self" hide_on_mobile="small-visibility,medium-visibility,large-visibility" class="" id="" animation_type="" animation_direction="left" animation_speed="0.3″ animation_offset=""]https://www.nextlevelworship.com/wp-content/uploads/2017/10/GettyImages-556416735-57ffa7a45f9b5805c268b298-300×200.jpg[/fusion_imageframe]
[/fusion_builder_column][/fusion_builder_row][/fusion_builder_container]
[fusion_builder_container hundred_percent="no" equal_height_columns="no" menu_anchor="" hide_on_mobile="small-visibility,medium-visibility,large-visibility" class="" id="" background_color="" background_image="" background_position="center center" background_repeat="no-repeat" fade="no" background_parallax="none" parallax_speed="0.3″ video_mp4="" video_webm="" video_ogv="" video_url="" video_aspect_ratio="16:9″ video_loop="yes" video_mute="yes" overlay_color="" video_preview_image="" border_size="" border_color="" border_style="solid" padding_top="" padding_bottom="" padding_left="" padding_right=""]
[fusion_builder_container hundred_percent="no" equal_height_columns="no" menu_anchor="" hide_on_mobile="small-visibility,medium-visibility,large-visibility" class="" id="" background_color="" background_image="" background_position="center center" background_repeat="no-repeat" fade="no" background_parallax="none" parallax_speed="0.3″ video_mp4="" video_webm="" video_ogv="" video_url="" video_aspect_ratio="16:9″ video_loop="yes" video_mute="yes" overlay_color="" overlay_opacity="0.5″ video_preview_image="" border_size="" border_color="" border_style="solid" padding_top="" padding_bottom="" padding_left="" padding_right=""]
[fusion_builder_row]
[fusion_builder_row]
[fusion_builder_column type="1_1″ layout="1_1″ background_position="left top" background_color="" border_size="" border_color="" border_style="solid" border_position="all" spacing="yes" background_image="" background_repeat="no-repeat" padding_top="" padding_right="" padding_bottom="" padding_left="" margin_top="0px" margin_bottom="0px" class="" id="" animation_type="" animation_speed="0.3″ animation_direction="left" hide_on_mobile="small-visibility,medium-visibility,large-visibility" center_content="no" last="no" min_height="" hover_type="none" link=""][/fusion_builder_column]
[fusion_builder_column type="1_1″ layout="1_1″ background_position="left top" background_color="" border_size="" border_color="" border_style="solid" border_position="all" spacing="yes" background_image="" background_repeat="no-repeat" padding_top="" padding_right="" padding_bottom="" padding_left="" margin_top="0px" margin_bottom="0px" class="" id="" animation_type="" animation_speed="0.3″ animation_direction="left" hide_on_mobile="small-visibility,medium-visibility,large-visibility" center_content="no" last="no" min_height="" hover_type="none" link=""][/fusion_builder_column]
[fusion_builder_column type="1_1″ layout="1_1″ background_position="left top" background_color="" border_size="" border_color="" border_style="solid" border_position="all" spacing="yes" background_image="" background_repeat="no-repeat" padding_top="" padding_right="" padding_bottom="" padding_left="" margin_top="0px" margin_bottom="0px" class="" id="" animation_type="" animation_speed="0.3″ animation_direction="left" hide_on_mobile="small-visibility,medium-visibility,large-visibility" center_content="no" last="no" min_height="" hover_type="none" link=""][fusion_builder_column type="1_1″ background_position="left top" background_color="" border_size="" border_color="" border_style="solid" border_position="all" spacing="yes" background_image="" background_repeat="no-repeat" padding="" margin_top="0px" margin_bottom="0px" class="" id="" animation_type="" animation_speed="0.3″ animation_direction="left" hide_on_mobile="small-visibility,medium-visibility,large-visibility" center_content="no" last="no" min_height="" hover_type="none" link=""][fusion_text][fusion_text][fusion_text]
[/fusion_text][/fusion_builder_column]
[/fusion_builder_row][/fusion_builder_container]