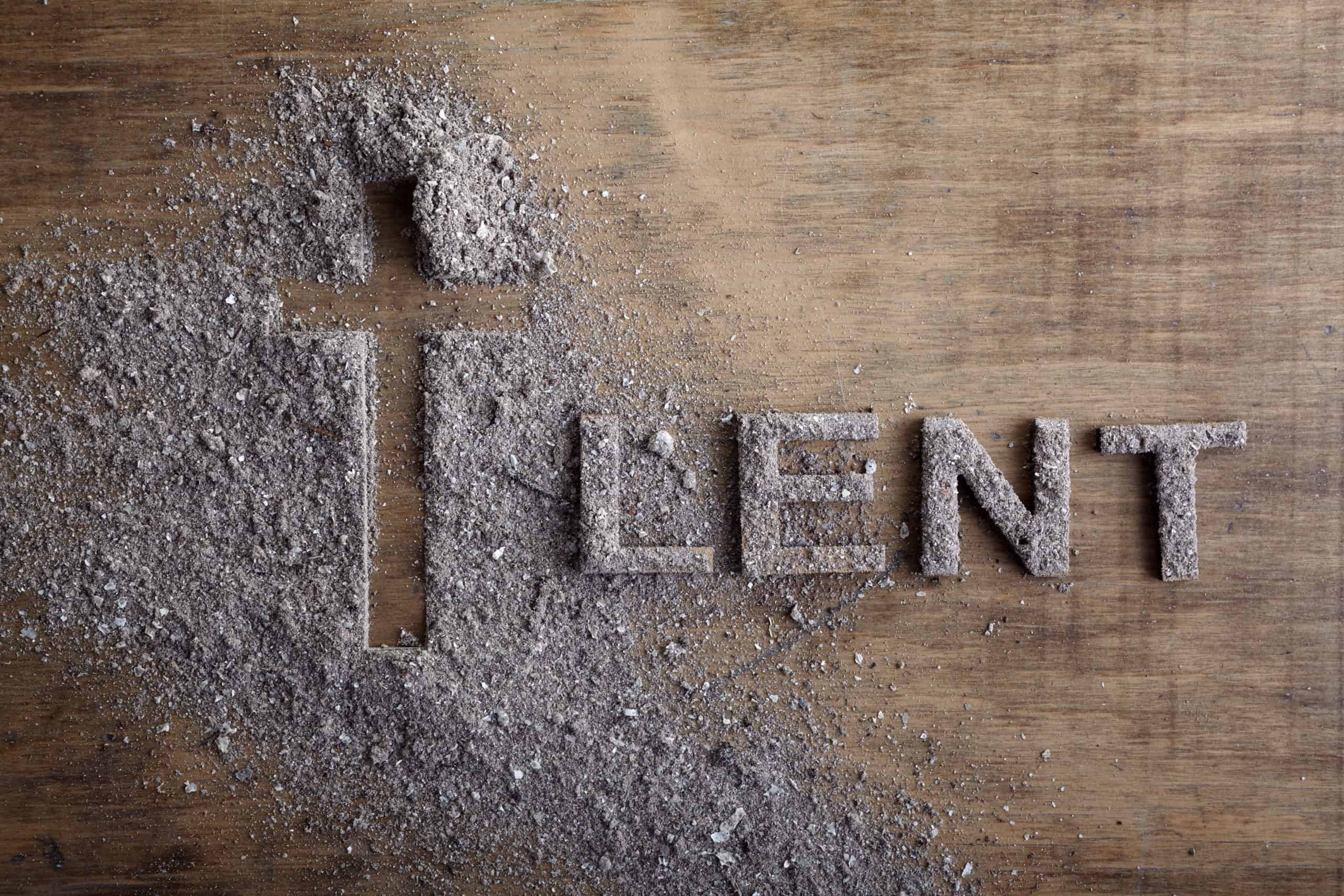 Let Us Help You with Lent
Today Christians all over the world will begin the season of Lent; a season many use for taking a spiritual inventory. Most Christians will observe the next forty days by abstaining from a certain food or social media or other indulgences; acknowledging how often we are prone to turn to earthly comforts to appease a longing within that God tells us He alone can satisfy.
Is anyone thirsty? Come and drink — even if you have no money! Come, take your choice of wine or milk — it's all free! Why spend your money on food that does not give you strength? Why pay for food that does you no good? Listen to me, and you will eat what is good. You will enjoy the finest food. (Isaiah 55:1-2, NLT)
This passage in Isaiah is about a spiritual recognition and redirection; recognizing we have a spiritual hunger we try, in vain, to fill with physical things and redirecting the physical energy we've wasted on such things by intentionally focusing on God. Physically speaking, we can only recognize hunger when we've gone without food. Spiritually speaking, when we remove the thing we've been running to for fulfillment, we begin to feel the spiritual void. When we feel this spiritual hunger, God wants us to run to Him for satisfaction which can only be found in cultivating our relationship with Him.
It is not an easy process. It takes time and it takes intentionality; two things we don't like to hear which is why we end up consuming easier, lesser comforts. But when we use temporary comforts, trying to soothe what only God can, we are never fully satisfied. This tends to make our appetite for this comfort grow. And, distracting ourselves with these temporary items, we never realize how truly desperate we are for Him alone. Earthly distractions only delay reckoning with our ravenous spiritual soul. But Lent can be a beautiful – though difficult – season of breaking this cycle and restarting.
And I know that nothing good lives in me, that is, in my sinful nature. I want to do what is right, but I can't. I want to do what is good, but I don't. I don't want to do what is wrong, but I do it anyway. But if I do what I don't want to do, I am not really the one doing wrong; it is sin living in me that does it. I have discovered this principle of life—that when I want to do what is right, I inevitably do what is wrong. I love God's law with all my heart. But there is another power within me that is at war with my mind. This power makes me a slave to the sin that is still within me. Oh, what a miserable person I am! Who will free me from this life that is dominated by sin and death? Thank God! The answer is in Jesus Christ our Lord. (Romans 7:18-25a, NLT)
One of the most glorious aspects of observing Lent is its culmination into Good Friday and Easter. It is a wonderful reminder of our need for the finished work of Christ on the cross and His resurrection. We will battle fleshly desires until He returns and we have a promise of eternal fulfillment in Christ our Lord if we press on by the grace of God.
Therefore, since we are surrounded by such a huge crowd of witnesses to the life of faith, let us strip off every weight that slows us down, especially the sin that so easily trips us up. And let us run with endurance the race God has set before us. (Hebrews 12:1, NLT)
Our prayer is that you are challenged to turn from earthly comforts that do not last and turn to God, the everlasting, and run the race set before us. To help, we have a free resource called Life Conditioner. It is a 40-day conditioning plan created to help you intentionally focus on God in every area of your life: spiritually, relationally, mentally, emotionally, and physically. You can find this plan on our Next Level Worship App in the WorshipLife section. If you haven't downloaded our App, it is available at Apple App Store and Google Play.