Graves Into Gardens, a live album recorded by Elevation Church, has received a *Choice Resource Award from NLW International. Below is a review of this album by Dawn Kelley, Director of Community Development for NLWI.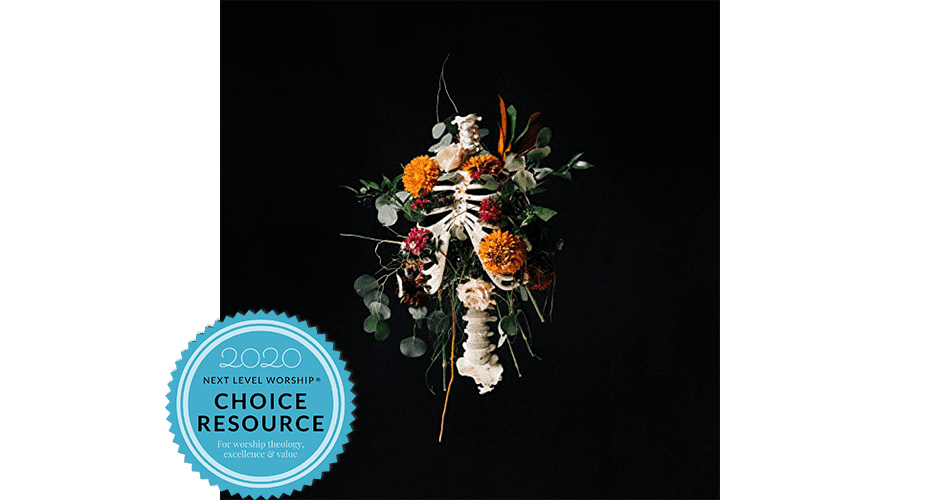 Graves Into Gardens (Live) is a powerful testament that a worship album can, in fact, competitively hold its own with similar secular genres. If your church is accustomed to uplifting, modern arrangements they will enjoy this selection. And even if your church prefers more traditional hymns, there are several songs which deserve notice and can be well-received. This is because Graves Into Gardens is quite eclectic in style; more of a journey, an anthem, this album includes many major genres that your church is sure to find at least one that resonates. Additionally, several well-known worship leaders contributed to this work, including Kari Jobe and Cody Carnes, Tauren Wells, and Brandon Lake.
There are twelve songs in total for Graves Into Gardens and each one is dynamic. The song styles vary from hard rock (RATTLE!), to a triumphant trumpet solo (There is a King), to a spontaneous vocally-driven gospel song (What Would You Do). I have listened to this album from beginning to end in its entirety many times during my private worship times and found it refreshing, declarative, and uplifting, which is why I personally recommended it for a Choice Resource Award. My favorite song is the title track, Graves Into Gardens. The melody of the soulful ballad alone is quite compelling, but adding the declarative lyrics of the bridge, it becomes an addictively victorious proclamation about our God who is the only One who can turn evil for good:
You turn mourning to dancing
You give beauty for ashes
You turn shame into glory
You're the only one who can
You turn graves into gardens
You turn bones into armies
You turn seas into highways
You're the only one who can
One of the more well-known tracks Graves Into Gardens includes is The Blessing which became a viral hit and already been covered since its release earlier this year by over 100 virtual choirs during the global pandemic. Taken word for word from Moses' blessing to the Israelites in Numbers 6:24-26, this song has become a reminder and encouragement from one nation to another that even in the midst of suffering, sickness, famine, and death we have a God who is for us. If your church is choral driven and focused, they are sure to love the many renditions you can now find of this song.
There are several other powerfully reflective worship songs included in this album. My recommendation is – if you're used to tamer, softer worship – you give this one a chance and be prepared to be inspired by the testimonies reflected in each song.
*Choice Resources are selected resources which enhance corporate and/or personal worship.  Resources from other authors and developers are recommended by our NLW Community each year.  From there, our NLW team selects resources from those recommendations to award and feature on our site.