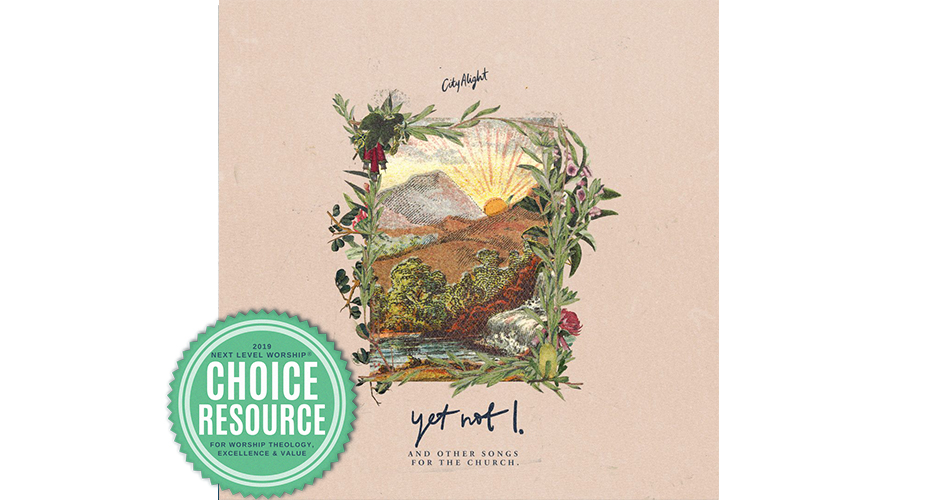 Album Review: Yet Not I by CityAlight
Yet Not I, CityAlight's third album, has received a Choice Resource Award from NLW International. Below is a review of this EP by Dawn Kelley, Director of Community Development for NLWI…
---
While listening to Yet Not I, it was encouraging to hear each song's saturation in Scripture which is one reason why we are happy to award this album as a 2019 Choice Resource for excellence in theology, quality, and value. Its title track begins with a powerful, two-punch statement about the difference between our earthly needs and our ultimate, eternal need being satisfied through Christ:
What gift of grace is Jesus my redeemer
There is no more for heaven now to give
He is my joy, my righteousness, and freedom
My steadfast love, my deep and boundless peace
To this I hold, my hope is only Jesus
For my life is wholly bound to his
Oh how strange and divine, I can sing: all is mine!
Yet not I, but through Christ in me
Another aspect of this album that struck me was the inclusion of the audience, or rather, gathered worshipers' voices in the recording. It really exemplified how these songs were not meant to be sung alone and how the melodies were written for this purpose. Any congregation could hear and sing back this worshipful music in a short timeframe. Additionally, by using the free arrangements CityAlight provides on their website – and choosing similar instrumentation as the album if you have this capacity – your church may really enjoy the nicely done combination of past and present music genres. In fact, it's almost the end of the year, so now would be the perfect time to introduce Jesus Is Alive to your music team and have your congregation victoriously singing it by Easter.
As a worship leader who battled, for many years, the choice between sing-able tunes or biblically rich lyrics, I can fully say you will not compromise either one with Yet Not I. Confidently add these songs in your congregational worship rotation and… add this album to your favorite worship playlist!
---
---