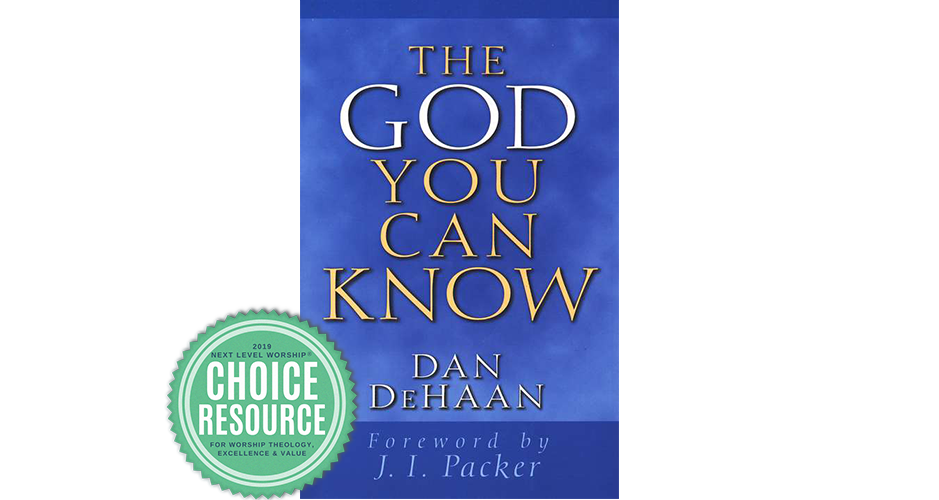 Book Review: The God You Can Know
The God You Can Know by Dan Dehaan has received a Choice Resource Award from NLW International. Below is a review of this amazing book by John Martin, Director of Ministries for NLWI…
I was first introduced to this book as a youth in the early eighties. I have reread it several times and have given copies and recommended it to others to read it too. I believe it is a must read for Believers who hunger and thirst to know God more! It is a warm and inspiring devotional that is theologically sound and based on solid biblical truths.
This book addresses questions like:
-Who is God?
-How can I know God?
-How will knowing God change me?
The book impacted me early on by helping me to understand that my relationship with God is based on so much more than "trying to do good by not sinning" and that God wants me to serve Him because of my relationship and love for Him rather than a sense of duty and obligation. It taught me that as a Christian I am to delight in Who God is and not what He will do for me.
I am delighted to recommend "The God You Can Know" by Dan DeHaan as a Choice Resource Award from Next Level Worship and wholeheartedly recommend it to anyone who desires to go deeper with the Holy God of all Glory!
---
Go here to order The God You Can Know
---