The Secret to the Quality Worship Service
By Dawn Kelley
Every Tuesday night in Greenville, SC, a group of people meet to praise God. The service isn't fancy; it's held in a high-school student ministry building. It never starts on time. The worship usually consists of two to three songs led by one guy on his acoustic guitar. The transitions from worship to preaching are awkward because the projector screen needs to be raised and it is quite possibly the loudest motorized projector screen ever made. The musicians aren't professional and the speakers aren't trained communicators. In fact, most recently, the speaker read hand written notes from her spiral bound notebook. She must write with really big handwriting too, because I think she turned the page a hundred times during her 15-minute speech (I can joke with her about this because she is a good friend of mine.)
However, regardless of all this, the service was endearing, humble, honest; and when she finished, there was not a person in that room unaffected by what she shared and all were pointed to Christ through her testimony. In fact, many who attended this Tuesday night gathering have even said it's one of the best worship services they've ever experienced. Tears stream down faces. Hands are lifted in surrender. Voices are raised, praising their Savior. It sounds like thousands singing – they don't want to stop singing – yet, there are only around 100 people who attend each week.
Most who come, come because they are searching for something and they've heard this program has the answers. Those who stay, well… sometimes they aren't sure why they need to stay; they just know that these people are different and they want what these "disciples" have. So, they keep coming back each week and they go through the discipleship process themselves. But it isn't this particular program that is the secret to the great impact of these worship services. The secret – which isn't really a secret at all – is God working in people as they work on building a relationship with Him. And when people are in an every day relationship with God, they respond in worship whenever, however they can. They don't care where, how many musicians are on stage, or if the motorized projector screen is too noisy. They aren't distracted by those things because they aren't captivated by those things. They are captivated by Christ.
Of course, when in church leadership, we should look to minimize distractions how we can – which is why we plan and rehearse – but we must always keep in mind that our ultimate goal is not to present a perfect worship service. You see, these Tuesday night worship services are fantastic simply because people are realizing everything they thought was valuable before becomes worthless when they've been captivated by Christ. All they want to do is be captured by Him.
My point in sharing this is to testify that God can make even the most awkward of services beautiful. He makes what could be considered "unprofessional" to outsiders, some of the most glorious worship experience this side of heaven.
As worship leaders, we don't emphasize better worship services to bring people to worship… we emphasize the God that's worthy of it. We can release ourselves from the burden of perfection. There is much to be said for presenting quality services unto God, but there's infinitely more value in knowing the One it's all for.
---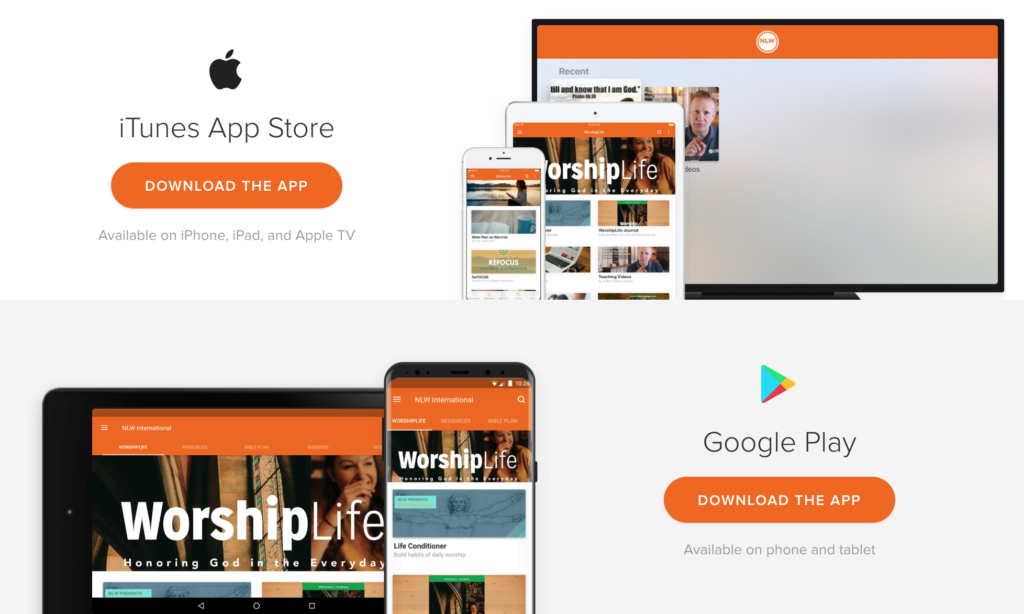 This app is packed with powerful content and resources to help you grow and stay connected with our NLW community. Check out via Google Play or the App store!