Stop Trying, Start Trusting
By Dwayne Moore
"…Even though the Gentiles were not trying to follow God's standards, they were made right with God. And it was by faith that this took place. But the people of Israel, who worked so hard to get right with God by keeping the law, never succeeded. Why not? Because they were trying to get right with God by keeping the law instead of by trusting in him. They stumbled over the great rock in their path. God warned them of this in the Scriptures when he said, 'I am placing a stone in Jerusalem that makes people stumble, a rock that makes them fall. But anyone who trusts in me will never be disgraced"
(Romans 9:30-33 NLT).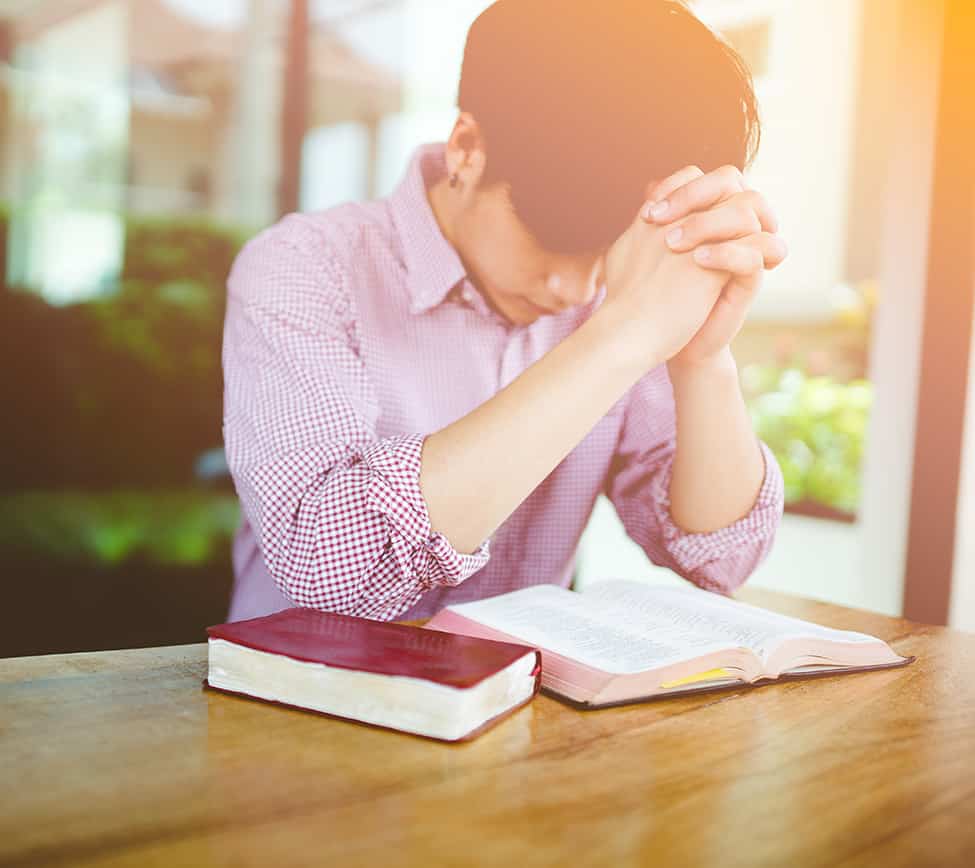 Many of us were taught that when we don't succeed to try, try again. That is good and helpful to a degree. It certainly has application when it comes to pushing ourselves to do more than we thought we could. It is healthy to have a strong work ethic to work hard. But that is the extent of anything good from this approach to things. The temptation many have fallen prey to is assuming their success is dependent on their trying, that if they're going to "get ahead" in life, it is all up to them. The "try, try again" mentality can also lead to self-reliance and a false sense of self-worth.
Maybe you've also heard we should work smarter and not harder. In reality though, we should work wiser. Wisdom teaches that the ultimate outcome is not up to us. Wisdom says, "We make our own decisions, but the LORD alone determines what happens" (Proverbs 16:33). If we are wise we also know we can do nothing apart from Jesus. Our Lord made that abundantly clear in John 15 when He said that He is the true Vine and we are merely branches grafted into the Vine. Branches can do nothing of themselves. They couldn't if they tried. They are helpless apart from the nourishment and strength they draw from the vine.
The Israelites assumed a very dangerous thing. They thought their own righteousness and their human smarts and laws could get them in good standing with God. But God never said that. In fact, He told them the opposite. He told them He didn't desire their outward sacrifices alone. King David's own prayer for his failures and repentance in Psalm 51 made it clear that a broken and contrite heart is what the Lord is looking for above all. That is what He will not despise.
And yet, in their arrogance, the Israelites continued to try and try again. They didn't succeed. They didn't gain entrance into heaven or favor with God. Instead, they died in their sins, forever separated from God. We dare not fall prey to that dangerously false narrative. Trying is not enough. It will never be enough. Regardless of whether we're hoping to gain heaven or just trying to succeed at our job or this week's to-do list, you and I can do nothing apart from Jesus Christ.
Ever felt humiliated when you stumble and fall? You immediately look around to see if anyone is watching, don't you? If all we do is try in our own strength to please the Lord and to find fulfillment and "success" in this life, we will fall embarrassingly hard. However, if we place all of our trust and hope in the Rock of Ages, we will find true success—life more abundantly, in fact. We need to remember and heed what God told Joshua: "Study this Book of Instruction continually. Meditate on it day and night so you will be sure to obey everything written in it. Only then will you prosper and succeed in all you do" (Joshua 1:8 NLT).
Prayer:
Holy Father, You will accomplish Your plans. You don't have to have my "hard work" to pull it off. You just want my availability and yielded heart. Please forgive me when I try on my own strength. I surrender; I throw up my hands in human defeat. At the same time, I bow my heart in divine victory before the God of the ages who is also my God and Father and Savior and Friend.
We would love for YOU to join us for our International Praise Gathering next week! Amazing worship teams in Jamaica, Kenya & the U.S. will lead us in vertical worship times. Plus, Dr. Elijah Wanje, former president of the Kenya Baptist Convention, will speak and challenge us. It's going to be an awesome event! Click here to attend!