NLW Team in Africa – Will You Pray With Us?
This week the NLW team will be meeting in South Africa and making the trip north to Zambia! We have great things lined up for our time in Zambia. We get not only celebrate Easter and the Lord's resurrection, but we'll be hosting three one-day conferences, nights of worship and evangelism, and meeting with many worship leaders to better understand how we can serve them through our resources and training.
Will you continue to pray for the NLW Team? Here are some things you can specifically pray for: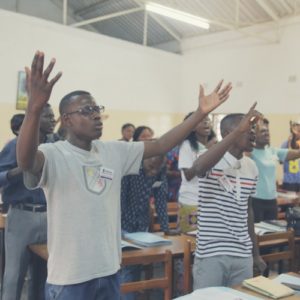 Pray for safety and God's protection as the team travels many miles throughout Zambia.
Pray for God to open doors that allow the team to share the Gospel.
Pray for worship leaders and teams to be encouraged and equipped as they serve their churches.
Pray for the NLW Team to make connections that will open future opportunities in Africa.
Above all, pray that God's will be accomplished through this trip. To HIM be all GLORY!
Would you like to join our Prayer Partners? You can sign up here for monthly NLW prayer updates.