Join Us at the ReIMAGINE Worship Intensive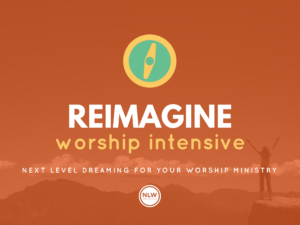 We ar so excited to announce this year's ReIMAGINE Worship Intensive: NAVIGATION for your worship ministry. This is a five-day retreat during the beautiful fall colors of October. It's intentionally small for one-on-one attention, and it's exclusively for worship pastors and lead pastors.
The quality friendships you will form and the help you will receive for your ministry can return dividends to you and your church for years to come. Come and experience NEXT LEVEL DREAMING for your worship ministry.
October 16-20, 2017 in Huntsville, AL
REGISTER SOON! You can download the brochure and begin your application process here. To learn more about more training for you and your team, check out the many training opportunities here.