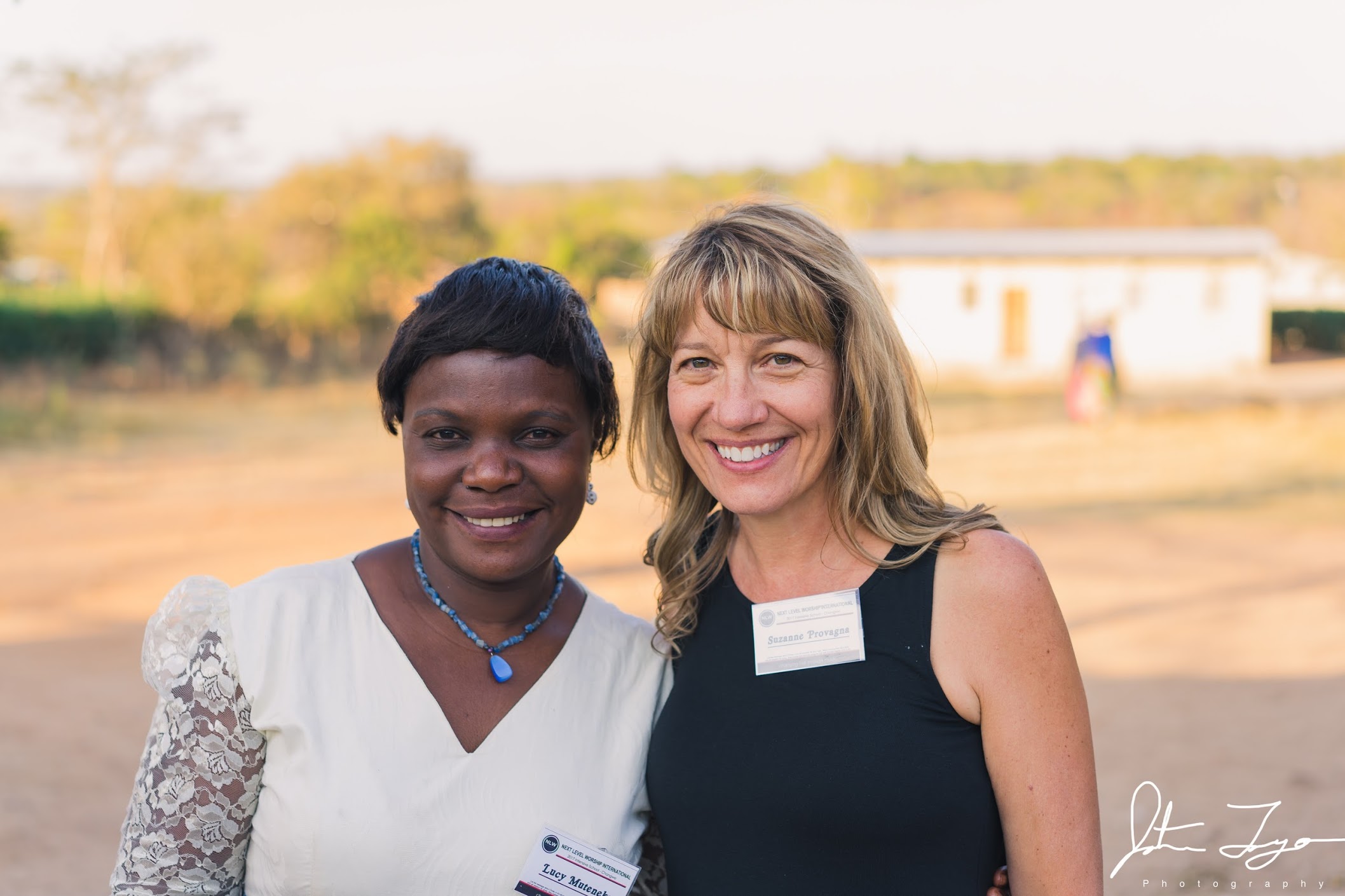 Meet Lucy, a Worship Leader in Zambia
Please allow me to introduce you to Lucy.
Lucy is a pastor's wife who lives in a rural part of Zambia, Africa. We first met Lucy in 2015 while we were leading worship conferences in her country. Since then, Lucy has become a vital part of our Next Level Worship community and leadership team.
We connected Lucy with Suzanne, a wonderful worship leader in Ohio, to be her sponsor and mentor. Suzanne has poured into Lucy over the past two years, teaching her about whole-life worship and about leading others in worship. Likewise, Lucy has had an impact on Suzanne's life as well.
Listen to what Lucy wrote to us…
"Though I led worship I did not know much about it until God connected me to NLWI…We thank God for all those who take part in Next Level Worship International! You really make a difference. I've shared what you've taught me with hundreds of leaders and children. MY life will never be the same! I know Zambia will never be the same!"
Lucy's husband, Henry, has also seen the impact of Next Level Worship's ministry, in his wife's life, in his church and in his community. In fact, we partnered with Pastor Henry and other local pastors to lead a night of worship in the marketsquare of his city last year. 60 people surrendered their lives to Christ through that amazing event!
We plan to return to Zambia and other African countries in years to come, to continue helping more and more worship leaders and pastors like Lucy and Henry.
You can read more about the incredible impact Next Level Worship International is making by downloading our powerful, new "Transform" brochure. Download the brochure here.
Thank you for your prayer and financial support of our ministry. Your tax-deductible gifts are making a huge difference in many lives around the world.
In Christ,
Dwayne Moore
Founder and President
Next Level Worship Internation
dwayne@nextlevelworship.com