Live Talk Ep. 26 Taking Worship Outside the Walls of the Church with Dr. Herb Armentrout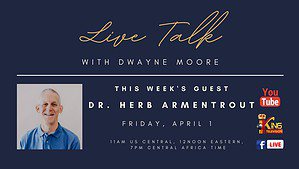 This week on Live Talk, Dwayne Moore welcomes Dr. Herb Armentrout, Worship Pastor at Broadmoor Baptist Church in Shreveport, Louisiana. Dr. Armentrout describes the multiple worship services in different styles taking place at Broadmoor, as well as how he challenges his Worship Ministry to take worship outside the walls of the church. He highlights a recent trip to an area prison and the amazing things God did during that trip.
Dwayne also shares some NLW community news and an inspiring devotional.
LINKS:
Broadmoor Baptist Church: https://www.broadmoor.tv
Next Level Worship: www.nextlevelworship.com
Podcast: Play in new window | Download | Embed