"Just Ask Me For It" – The Case for Bold Prayers (Repost)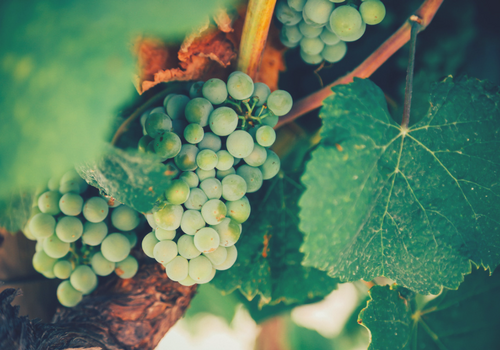 I had been home from Africa less than 24 hours when I got the call. I felt as though I was being summoned to prayer.
After a month of traipsing across 3 countries doing worship conferences, I had been looking forward to hiding away in my house for a couple days to recoup and rest! Instead, after only a few hours of sleep, I woke early to a strong sense that God had something to say to me. What kept going through my mind over and over was Isaiah 50:4. I hadn't read or thought about that verse in months. Yet, suddenly it was like those powerful words were being inserted into my mind and heart:
"The Sovereign LORD has given me a well-instructed tongue, to know the word that sustains the weary. He wakens me morning by morning, wakens my ear to listen like one being instructed."
Vine and Branches
God had my attention. It was evident He had something important to teach me. So I went out on my front porch to my regular quiet time place, with my Bible in hand. However, before I could even sit down, a little voice inside me said emphatically, "Go to the park." It couldn't have been more clear and direct if someone had called me on my cellphone to tell me. I knew I had to get to the park near our home as soon as possible. In all my years as a Christian, I can't remember feeling such a sense of urgency to be alone with God and listen for His voice.
Within minutes of getting to the park, the thought came to me of the Vine and branches that Jesus taught about. Then I sensed the Lord say to my heart, "Dwayne, what does a branch do?" I said, "A branch bears fruit." He said, "And what does the vine do?" I thought about it some and said, "The vine provides what the branch needs to bear fruit." "Exactly," He said. "And that's what I will do for you. Your job is to bear fruit. My job is to provide everything you need to bear much fruit."
Whatever You Wish
I knew the illustration of the Vine and the branches came from John 15. So I sat down at a picnic table and opened my Bible to that passage. The verses that jumped out to me were verses 7 and 16.
"If you remain in me and my words remain in you, ask whatever you wish, and it will be done for you. This is to my Father's glory, that you bear much fruit, showing yourselves to be my disciples…You did not choose me, but I chose you and appointed you so that you might go and bear fruit–fruit that will last–and so that whatever you ask in my name the Father will give you."
As I sat there fixated on those scriptures, the Lord spoke clearly to me: "Dwayne, I didn't bring you out here today to scold you or to show you something. Today is not about me teaching you, but rather about you asking me." He reminded me of how, just a few months ago, this same passage in John 15 helped me see I had permission to dream big for His Kingdom. He said, "Dwayne, you've been dreaming huge things for your ministry, but you haven't been asking me for those things. Don't just dream–ask. You have not because you ask not. So ask me for whatever you wish."
Those last words got me off the picnic table and walking around! "Lord, did you say, 'Whatever I wish'?" "Yes. You read it correctly. Whatever you wish for I will give you, so what do you wish for? What do you need?"
I admit that blew me away. It wasn't some "new" revelation; it had been in God's Word all along. I'd just never really seen it before. How much more clear does He need to be? Whatever we ask in His name the Father will give us. Wow, what a promise!
From Wishing to Asking
My wife and I now have a running "wish list" that we keep together. We review our list often to keep it up-to-date and fresh on our minds. However, before we're ready to start asking God for things on our wish list, we first try to be sure that what we wish for meets two biblical requirements:
1. Our wishes have to be God-given desires that He planted down inside us. Divinely inspired wishes only come from abiding in Him and allowing His Word to abide in us.
2. Our wishes have to be worthy of His name, things Jesus would approve of. If our wishes came true, would they bring fruit for His Kingdom? Are we wishing for things only God can do, so that only God gets glory for granting them?
I'd love to hear what you think of this article and our "wish list" approach to prayer. Please leave a comment below. And if you give this approach a try, please let us know how it goes for you!
Thanks!
– Dwayne Moore, founder and president of NLW International