Global Worship: Intentionally Integrating Multicultural Worship in Local Communities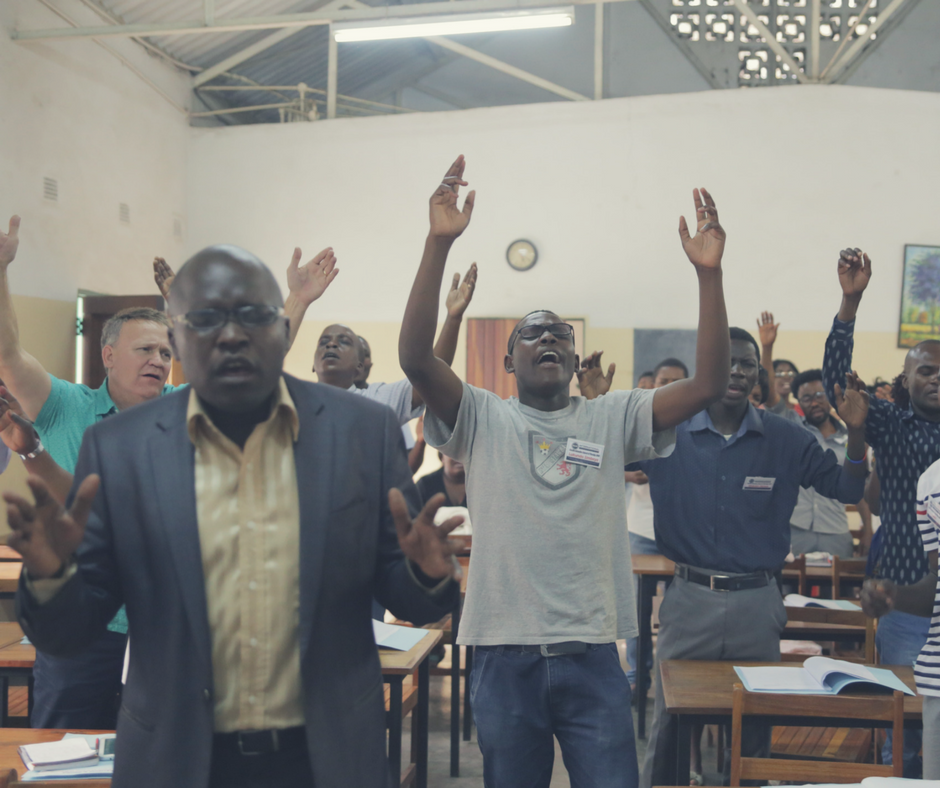 Organizations who've successfully implemented innovation to achieve specific goals not only obtain desired results but usually exceed previous expectations. Take for instance Chick-fil-A's motto of delivering more than chicken sandwiches to their customers; they strive to provide each guest with a positive fast-food experience and they have built an extremely loyal following based on that method. Peter Drucker, the "father of modern management," states the failure to innovate is the reason for decline in most organizations.
Enter the typical local church and we see a similar scenario. We tend to get caught up with infighting or become too busy preparing attractional programs, playing catch up with the next best thing; when this occurs, we are not innovating and we are failing to prepare our congregations for future worship — both on earth and in heaven. There is a larger picture of the worldwide church God wants us to view from His perspective.
After these things I looked, and behold, a great multitude which no one could count, from every nation and all tribes and peoples and tongues, standing before the throne and before the Lamb, clothed in white robes, and palm branches were in their hands; and they cry out with a loud voice, saying, "Salvation to our God who sits on the throne, and to the Lamb." — Revelation 7:9-10 (NASB)
In the US, foreign-born peoples reached 14% in 2015 and is expected to continually grow to 18% by 2065 (pewresearch.org). This does not include percentages of US born citizens with foreign-born parents — which is much, much higher. This means our local congregations will — or should, if not! — change culturally as we accommodate various people groups settling within our communities.
Let not the foreigner who has joined himself to the Lord say,
"The Lord will surely separate me from His people."
To them I will give in My house and within My walls a memorial,
And a name better than that of sons and daughters;
I will give them an everlasting name which will not be cut off. — Isaiah 56:3 & 5 (NASB)
So, how can the church of the living God anticipate these cultural changes and innovate to reflect its surrounding communities? First, we must become intentional right now! Lasting change not only takes time, but submission, intention, and effort. Draft a long-range plan and begin laying the foundation now with Scripture supporting worship as a lifestyle rather than a song style. Slowly introduce multicultural worship to your congregation with short videos highlighting worship styles around the world, reports from missionaries in the field, excerpts from Christian leaders in cultures different than your congregation's, special music, and praying for our brothers and sisters in Christ who live in different lands. Celebrate the diversity and uniqueness of God's creation, while emphasizing unity within the worship of the risen Lord.
Second, we should seek to include the culture groups located within our church's vicinity. Inaction is itself an action and speaks louder than words to our local communities, especially to those on the fringes of society. Find out what types of gatherings your church can host free of charge for the community — not to increase in numbers because it's not about growing the bottom line of the church, but about building relationships unto the glory of God.
Lastly, and most importantly, we must strive to imitate heavenly worship as revealed in Revelation 7. Revelation 7:9 states the focus of worship among all the peoples was the Lamb. Note that people from every language are crying out the same phrase, "Salvation to our God," (Revelation 7:10, NASB). Will we cry this out in English? Will we cry this out in Hebrew? Will we cry this out in Greek? Will we cry this out in a new, heavenly language? I am belaboring the point because the focus is not on how the truth is cried out, but that the truth of Christ as the Lamb who takes away the sin of the world will be cried out with one voice, in unison by people from all languages. We are not monoculturally bound nor should our worship be; we are the redeemed, multicultural bride of Christ!
Guest post by Dawn Kelley. Dawn is a transitional worship pastor for the South Carolina Baptist Convention and a US sponsorship leader for NLWI.
To see how Next Level Worship serves worship leaders around the world, check out nextlevelworship.com