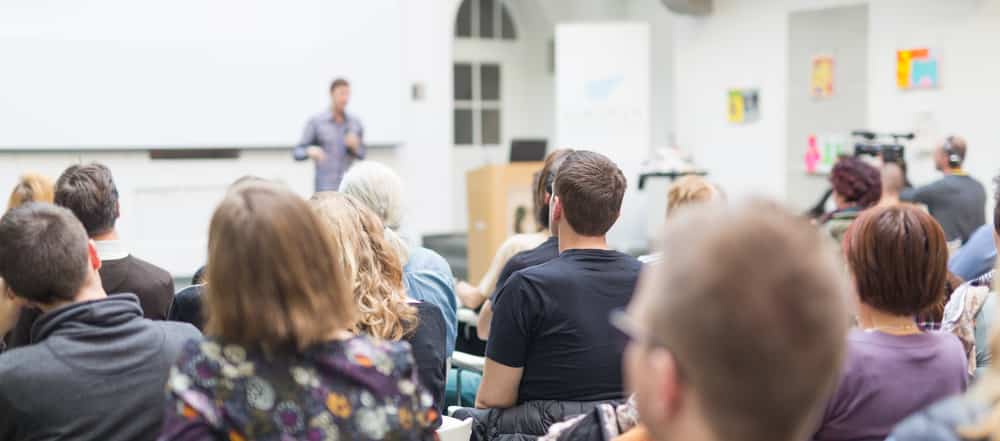 Episode 15: Interview with Dr. Sam Green, Why Worship Leaders Need a Broad Education, Reopening Schools during COVID (podcast)
[fusion_builder_container hundred_percent="no" hundred_percent_height="no" hundred_percent_height_scroll="no" hundred_percent_height_center_content="yes" equal_height_columns="no" menu_anchor="" hide_on_mobile="small-visibility,medium-visibility,large-visibility" status="published" publish_date="" class="" id="" link_color="" link_hover_color="" border_size="" border_color="" border_style="solid" margin_top="" margin_bottom="" padding_top="" padding_right="" padding_bottom="" padding_left="" gradient_start_color="" gradient_end_color="" gradient_start_position="0″ gradient_end_position="100″ gradient_type="linear" radial_direction="center center" linear_angle="180″ background_color="" background_image="" background_position="center center" background_repeat="no-repeat" fade="no" background_parallax="none" enable_mobile="no" parallax_speed="0.3″ background_blend_mode="none" video_mp4="" video_webm="" video_ogv="" video_url="" video_aspect_ratio="16:9″ video_loop="yes" video_mute="yes" video_preview_image="" filter_hue="0″ filter_saturation="100″ filter_brightness="100″ filter_contrast="100″ filter_invert="0″ filter_sepia="0″ filter_opacity="100″ filter_blur="0″ filter_hue_hover="0″ filter_saturation_hover="100″ filter_brightness_hover="100″ filter_contrast_hover="100″ filter_invert_hover="0″ filter_sepia_hover="0″ filter_opacity_hover="100″ filter_blur_hover="0″][fusion_builder_row][fusion_builder_column type="1_2″ layout="1_2″ spacing="" center_content="no" link="" target="_self" min_height="" hide_on_mobile="small-visibility,medium-visibility,large-visibility" class="" id="" hover_type="none" border_size="0″ border_color="" border_style="solid" border_position="all" border_radius="" box_shadow="no" dimension_box_shadow="" box_shadow_blur="0″ box_shadow_spread="0″ box_shadow_color="" box_shadow_style="" padding_top="" padding_right="" padding_bottom="" padding_left="" margin_top="" margin_bottom="" background_type="single" gradient_start_color="" gradient_end_color="" gradient_start_position="0″ gradient_end_position="100″ gradient_type="linear" radial_direction="center center" linear_angle="180″ background_color="" background_image="" background_image_id="" background_position="left top" background_repeat="no-repeat" background_blend_mode="none" animation_type="" animation_direction="left" animation_speed="0.3″ animation_offset="" filter_type="regular" filter_hue="0″ filter_saturation="100″ filter_brightness="100″ filter_contrast="100″ filter_invert="0″ filter_sepia="0″ filter_opacity="100″ filter_blur="0″ filter_hue_hover="0″ filter_saturation_hover="100″ filter_brightness_hover="100″ filter_contrast_hover="100″ filter_invert_hover="0″ filter_sepia_hover="0″ filter_opacity_hover="100″ filter_blur_hover="0″ last="no"][fusion_text columns="" column_min_width="" column_spacing="" rule_style="default" rule_size="" rule_color="" hide_on_mobile="small-visibility,medium-visibility,large-visibility" class="" id="" animation_type="" animation_direction="left" animation_speed="0.3″ animation_offset=""]
In this episode of the Next Level Worship Podcast Dwayne Moore interviews Dr. Sam Green. Dr. Green is the Director for Center For Worship at Trevecca Nazarene University in Nashville, TN. He also serves at Hermitage Church of the Nazarene and as worship pastor consultant for local churches.
Topics discussed include…
Why worship leaders need a broad, liberal arts, education. Dr. Green has a unique perspective and solid reasons why a formal education is vital for any church minister.
How does one know if he/she is "called" by God into local church ministry or other kinds of vocational ministry?
Reopening Schools during COVID: What is Trevecca planing to do in light of the current and on-going COVID-19 crisis? Dr. Green explains their strategy and his optimism about what lies just ahead for his school and other Christian universities.
[/fusion_text][/fusion_builder_column][fusion_builder_column type="1_2″ layout="1_2″ spacing="" center_content="no" link="" target="_self" min_height="" hide_on_mobile="small-visibility,medium-visibility,large-visibility" class="" id="" hover_type="none" border_size="0″ border_color="" border_style="solid" border_position="all" border_radius="" box_shadow="no" dimension_box_shadow="" box_shadow_blur="0″ box_shadow_spread="0″ box_shadow_color="" box_shadow_style="" padding_top="" padding_right="" padding_bottom="" padding_left="" margin_top="" margin_bottom="" background_type="single" gradient_start_color="" gradient_end_color="" gradient_start_position="0″ gradient_end_position="100″ gradient_type="linear" radial_direction="center center" linear_angle="180″ background_color="" background_image="" background_image_id="" background_position="left top" background_repeat="no-repeat" background_blend_mode="none" animation_type="" animation_direction="left" animation_speed="0.3″ animation_offset="" filter_type="regular" filter_hue="0″ filter_saturation="100″ filter_brightness="100″ filter_contrast="100″ filter_invert="0″ filter_sepia="0″ filter_opacity="100″ filter_blur="0″ filter_hue_hover="0″ filter_saturation_hover="100″ filter_brightness_hover="100″ filter_contrast_hover="100″ filter_invert_hover="0″ filter_sepia_hover="0″ filter_opacity_hover="100″ filter_blur_hover="0″ last="no"][fusion_vimeo id="434881646″ alignment="center" width="" height="" autoplay="false" api_params="" hide_on_mobile="small-visibility,medium-visibility,large-visibility" class="" css_id="" /][/fusion_builder_column][/fusion_builder_row][/fusion_builder_container][fusion_builder_container hundred_percent="no" hundred_percent_height="no" hundred_percent_height_scroll="no" hundred_percent_height_center_content="yes" equal_height_columns="no" menu_anchor="" hide_on_mobile="small-visibility,medium-visibility,large-visibility" status="published" publish_date="" class="" id="" link_color="" link_hover_color="" border_size="" border_color="" border_style="solid" margin_top="" margin_bottom="" padding_top="" padding_right="" padding_bottom="" padding_left="" gradient_start_color="" gradient_end_color="" gradient_start_position="0″ gradient_end_position="100″ gradient_type="linear" radial_direction="center center" linear_angle="180″ background_color="" background_image="" background_position="center center" background_repeat="no-repeat" fade="no" background_parallax="none" enable_mobile="no" parallax_speed="0.3″ background_blend_mode="none" video_mp4="" video_webm="" video_ogv="" video_url="" video_aspect_ratio="16:9″ video_loop="yes" video_mute="yes" video_preview_image="" filter_hue="0″ filter_saturation="100″ filter_brightness="100″ filter_contrast="100″ filter_invert="0″ filter_sepia="0″ filter_opacity="100″ filter_blur="0″ filter_hue_hover="0″ filter_saturation_hover="100″ filter_brightness_hover="100″ filter_contrast_hover="100″ filter_invert_hover="0″ filter_sepia_hover="0″ filter_opacity_hover="100″ filter_blur_hover="0″][fusion_builder_row][fusion_builder_column type="1_1″ layout="1_1″ spacing="" center_content="no" link="" target="_self" min_height="" hide_on_mobile="small-visibility,medium-visibility,large-visibility" class="" id="" hover_type="none" border_size="0″ border_color="" border_style="solid" border_position="all" border_radius="" box_shadow="no" dimension_box_shadow="" box_shadow_blur="0″ box_shadow_spread="0″ box_shadow_color="" box_shadow_style="" padding_top="" padding_right="" padding_bottom="" padding_left="" margin_top="" margin_bottom="" background_type="single" gradient_start_color="" gradient_end_color="" gradient_start_position="0″ gradient_end_position="100″ gradient_type="linear" radial_direction="center center" linear_angle="180″ background_color="" background_image="" background_image_id="" background_position="left top" background_repeat="no-repeat" background_blend_mode="none" animation_type="" animation_direction="left" animation_speed="0.3″ animation_offset="" filter_type="regular" filter_hue="0″ filter_saturation="100″ filter_brightness="100″ filter_contrast="100″ filter_invert="0″ filter_sepia="0″ filter_opacity="100″ filter_blur="0″ filter_hue_hover="0″ filter_saturation_hover="100″ filter_brightness_hover="100″ filter_contrast_hover="100″ filter_invert_hover="0″ filter_sepia_hover="0″ filter_opacity_hover="100″ filter_blur_hover="0″ last="no"][fusion_audio src="https://www.nextlevelworship.com/wp-content/uploads/2020/07/HOW-Sam-Green.mp3″ loop="off" autoplay="off" preload="none" hide_on_mobile="small-visibility,medium-visibility,large-visibility" class="" id="" background_color="" controls_color_scheme="" progress_color="" max_width="" border_size="" border_color="" border_radius_top_left="" border_radius_top_right="" border_radius_bottom_right="" border_radius_bottom_left="" box_shadow="no" box_shadow_vertical="" box_shadow_horizontal="" box_shadow_blur="0″ box_shadow_spread="0″ box_shadow_color="" animation_type="" animation_direction="left" animation_speed="0.3″ animation_offset="" /][fusion_separator top="20″ bottom="20″ style="" /][/fusion_builder_column][/fusion_builder_row][/fusion_builder_container][fusion_builder_container hundred_percent="no" hundred_percent_height="no" hundred_percent_height_scroll="no" hundred_percent_height_center_content="yes" equal_height_columns="no" menu_anchor="" hide_on_mobile="small-visibility,medium-visibility,large-visibility" status="published" publish_date="" class="" id="" link_color="" link_hover_color="" border_size="" border_color="" border_style="solid" margin_top="" margin_bottom="" padding_top="" padding_right="" padding_bottom="" padding_left="" gradient_start_color="" gradient_end_color="" gradient_start_position="0″ gradient_end_position="100″ gradient_type="linear" radial_direction="center center" linear_angle="180″ background_color="" background_image="" background_position="center center" background_repeat="no-repeat" fade="no" background_parallax="none" enable_mobile="no" parallax_speed="0.3″ background_blend_mode="none" video_mp4="" video_webm="" video_ogv="" video_url="" video_aspect_ratio="16:9″ video_loop="yes" video_mute="yes" video_preview_image="" filter_hue="0″ filter_saturation="100″ filter_brightness="100″ filter_contrast="100″ filter_invert="0″ filter_sepia="0″ filter_opacity="100″ filter_blur="0″ filter_hue_hover="0″ filter_saturation_hover="100″ filter_brightness_hover="100″ filter_contrast_hover="100″ filter_invert_hover="0″ filter_sepia_hover="0″ filter_opacity_hover="100″ filter_blur_hover="0″][fusion_builder_row][fusion_builder_column type="1_1″ layout="1_1″ spacing="" center_content="no" link="" target="_self" min_height="" hide_on_mobile="small-visibility,medium-visibility,large-visibility" class="" id="" hover_type="none" border_size="0″ border_color="" border_style="solid" border_position="all" border_radius="" box_shadow="no" dimension_box_shadow="" box_shadow_blur="0″ box_shadow_spread="0″ box_shadow_color="" box_shadow_style="" padding_top="" padding_right="" padding_bottom="" padding_left="" margin_top="" margin_bottom="" background_type="single" gradient_start_color="" gradient_end_color="" gradient_start_position="0″ gradient_end_position="100″ gradient_type="linear" radial_direction="center center" linear_angle="180″ background_color="" background_image="" background_image_id="" background_position="left top" background_repeat="no-repeat" background_blend_mode="none" animation_type="" animation_direction="left" animation_speed="0.3″ animation_offset="" filter_type="regular" filter_hue="0″ filter_saturation="100″ filter_brightness="100″ filter_contrast="100″ filter_invert="0″ filter_sepia="0″ filter_opacity="100″ filter_blur="0″ filter_hue_hover="0″ filter_saturation_hover="100″ filter_brightness_hover="100″ filter_contrast_hover="100″ filter_invert_hover="0″ filter_sepia_hover="0″ filter_opacity_hover="100″ filter_blur_hover="0″ last="no"][fusion_separator top="20″ bottom="20″ style="" /][fusion_imageframe image_id="14589|fusion-600″ max_width="" style_type="" blur="" stylecolor="" hover_type="none" bordersize="" bordercolor="" borderradius="" align="center" lightbox="no" gallery_id="" lightbox_image="" lightbox_image_id="" alt="" link="" linktarget="_self" hide_on_mobile="small-visibility,medium-visibility,large-visibility" class="" id="" animation_type="" animation_direction="left" animation_speed="0.3″ animation_offset="" filter_hue="0″ filter_saturation="100″ filter_brightness="100″ filter_contrast="100″ filter_invert="0″ filter_sepia="0″ filter_opacity="100″ filter_blur="0″ filter_hue_hover="0″ filter_saturation_hover="100″ filter_brightness_hover="100″ filter_contrast_hover="100″ filter_invert_hover="0″ filter_sepia_hover="0″ filter_opacity_hover="100″ filter_blur_hover="0″]https://www.nextlevelworship.com/wp-content/uploads/2020/01/HOW-Podcast-logo-square-600×600.png[/fusion_imageframe][fusion_separator style_type="default" hide_on_mobile="small-visibility,medium-visibility,large-visibility" class="" id="" sep_color="" top_margin="" bottom_margin="" border_size="" icon="" icon_size="" icon_circle="" icon_circle_color="" width="" alignment="center" /][/fusion_builder_column][/fusion_builder_row][/fusion_builder_container]
Podcast (heartofworship): Play in new window | Download | Embed