Africa Worship Training Tour: Week 2 Update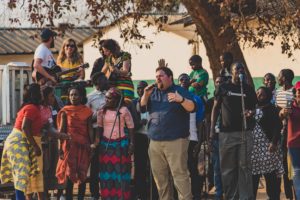 THANK YOU SO MUCH for following along as we make a 4 country training tour, training and equipping hundreds of worship leaders! We started in Livingstone, Zambia with a regional conference. We then made a long trip north to Chongwe, where we hosted this year's Intensive School! We had over 100 leaders in attendance that travelled from all over Zambia, and some even came from outside Zambia!
The Intensive School is a place where worship leaders, key leaders, and pastors gather together for a week of teaching on Biblical worship and musical training. The students learn how worship starts from the inside and leads to whole-life worship. Our instructors from the U.S. teach breakout sessions on keyboard, vocals, guitar, audio, worship leading, and songwriting. We have small groups every day that are designed to help students process and discuss what they are learning. At the end of the week, we celebrate by sharing together what we've learned and then taking our worship to the city center in a night of evangelism. We had many individuals come forward and surrender their lives to the Lord!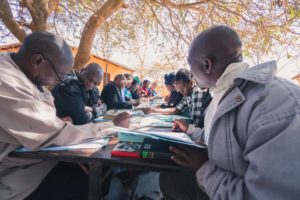 Now, some of the team has arrived in Botswana! After the morning in church, we hosted a night of worship at a venue in downtown Gaborone. We met some great leaders and have more meetings scheduled! Please be praying that God would place leaders in our path this week and that He would lead our steps as we build relationships.
Have you considered being a prayer partner with Next Level Worship? We would love to have you pray for the upcoming days of this trip and our long trip home. Sign up today!