Worship Leader Spotlight: Travis Blye
Worship Pastor at Northside Church in Syracuse, New York
By Savannah Cone
Travis Blye has been serving as the worship pastor at Northside Church in Syracuse, New York, for two years. His ministry has grown to implement some unique methods of organization to promote heart worship. These unique aspects include using a categorized set-list system, pre-rehearsal preparation standards and a strategic spiritual growth plan.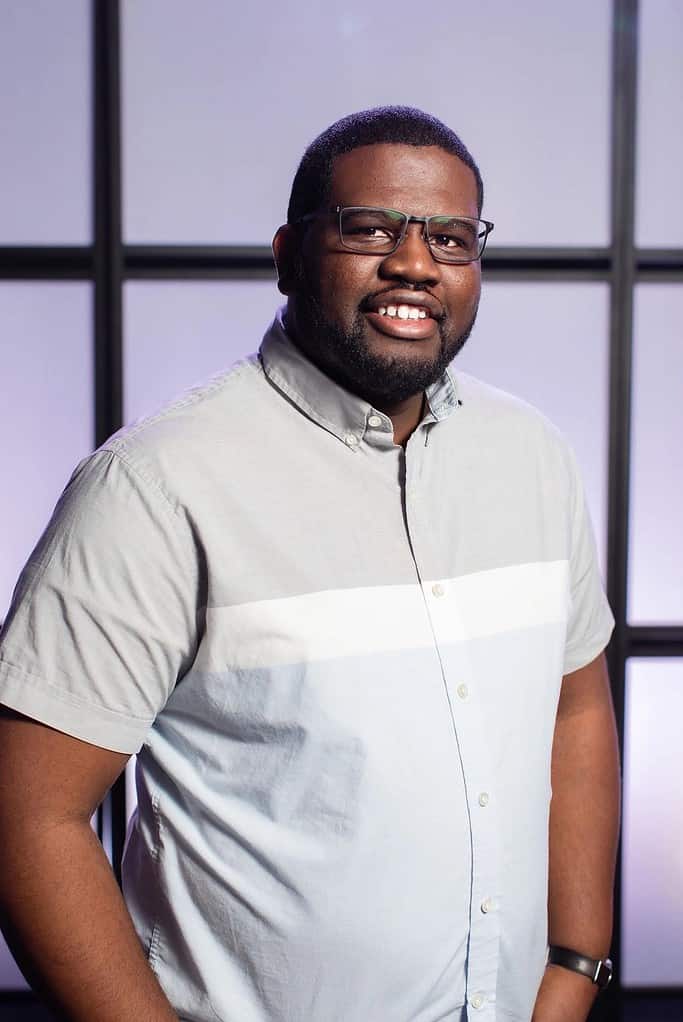 Categorized Set-List System
Early in Travis' ministry, he learned that teaching his team and congregation several new songs in a short period of time was ineffective. He realized it hindered their ability to experience genuine worship because they were too focused on learning new lyrics and progressions. This realization led him to use a categorized set-list system from another church leader. First, he compiled a list of 100 songs to use as their foundational library, then a "Top 25" list that is updated regularly from this 100. Each song is assigned a number and that number defines what category in which a song belongs (See chart).
| Song Type | Category | Description |
| --- | --- | --- |
| 1 | Gathering | A song that brings together a group of people in unified praise to God |
| 2 | Gathering + Testimonial | A song that includes both a gathering aspect and testimonial aspect |
| 3 | Testimonial | A song that expresses what the Lord has done for you or conveys our emotions |
| 4 | Testimonial + Ascriptive of Christ | A song that includes both a testimonial aspect and an ascriptive aspect |
| 5 | Ascriptive of Christ | A song that solely gives praise and adoration to Christ |
This system brings intentionality to his song selection and teaches his team to be worshippers of understanding. Travis ensures each set includes a 1, 3, 5 category using categories 2 and 4 as transitional songs or moments. This system has trained his team to be aware of the Biblical content of worship music. equipping them to be effectively informed worship leaders. It is equally important to Travis that his musicians are challenged, but not overwhelmed by new songs. His categorized set-list system allows musicians to refine their musicianship, boosting their confidence, while allowing for comfort to experience authentic worship.
Pre-Rehearsal Preparation
Travis believes "it is important to practice the presence of God during a rehearsal" and take care of the details beforehand. Northside Church holds services on Saturday evenings and Sunday mornings, so Travis rehearses with his team on Saturday before their evening service. His team is informed of their assignments two to four weeks ahead of the given service date to allow ample time for preparation. He encourages his team to come to rehearsal on Saturday evenings fully prepared to do a complete run-through.
"It is important to practice the presence of God during a rehearsal."
In the week leading up to a service, he equips his team for this rehearsal by providing them with the schedule, an informative video, and click-tracks. His video includes a production overview, including service details, transitional moments, and anything else relevant to that service. Blye uses both Planning Center Online and Loop Community as preparation tools. PCO allows him to communicate easily with his team, schedule them in advance, and upload charts for them to review. Loop Community conveniently gives everyone who is scheduled access to that week's click-tracks. Having a prepared worship team allows them to be effective leaders "pointing others toward the main event – Jesus Christ."
Spiritual Growth
Travis believes a primary duty of a worship pastor is to be a pastor to his people. He has two team members, and both team members are responsible for regularly reaching out to certain people. His goal is that everyone on his team receives "three touches every month." This allows him and his coworkers to be more aware of the spiritual needs within the ministry and become better prayer partners for each person. Following their rehearsal on Saturdays, Travis leads his team through a 10-15-minute devotional. Currently, his team is focusing on pursuing holiness and centering their lives around the gospel.
ReFOCUS Retreat
Travis is excited to be attending ReFOCUS 2022 in Pensacola, Florida.He believes "the whole idea of ReFOCUS is good for every team." He will have digital access to all four sessions after the event. Using these digital sessions, he plans to host a local worship retreat tailored to the needs of their worship ministry. Travis is excited to see what God has in store for him and his team at ReFOCUS 2022.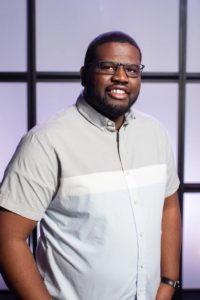 Travis Blye is the Worship Pastor at Northside Church in Syracuse, New York. Travis is using his expertise as a worship pastor to serve alongside Next Level Worship as a sponsor and valued team-member for the Intensive School in Zambia, Africa 2022.