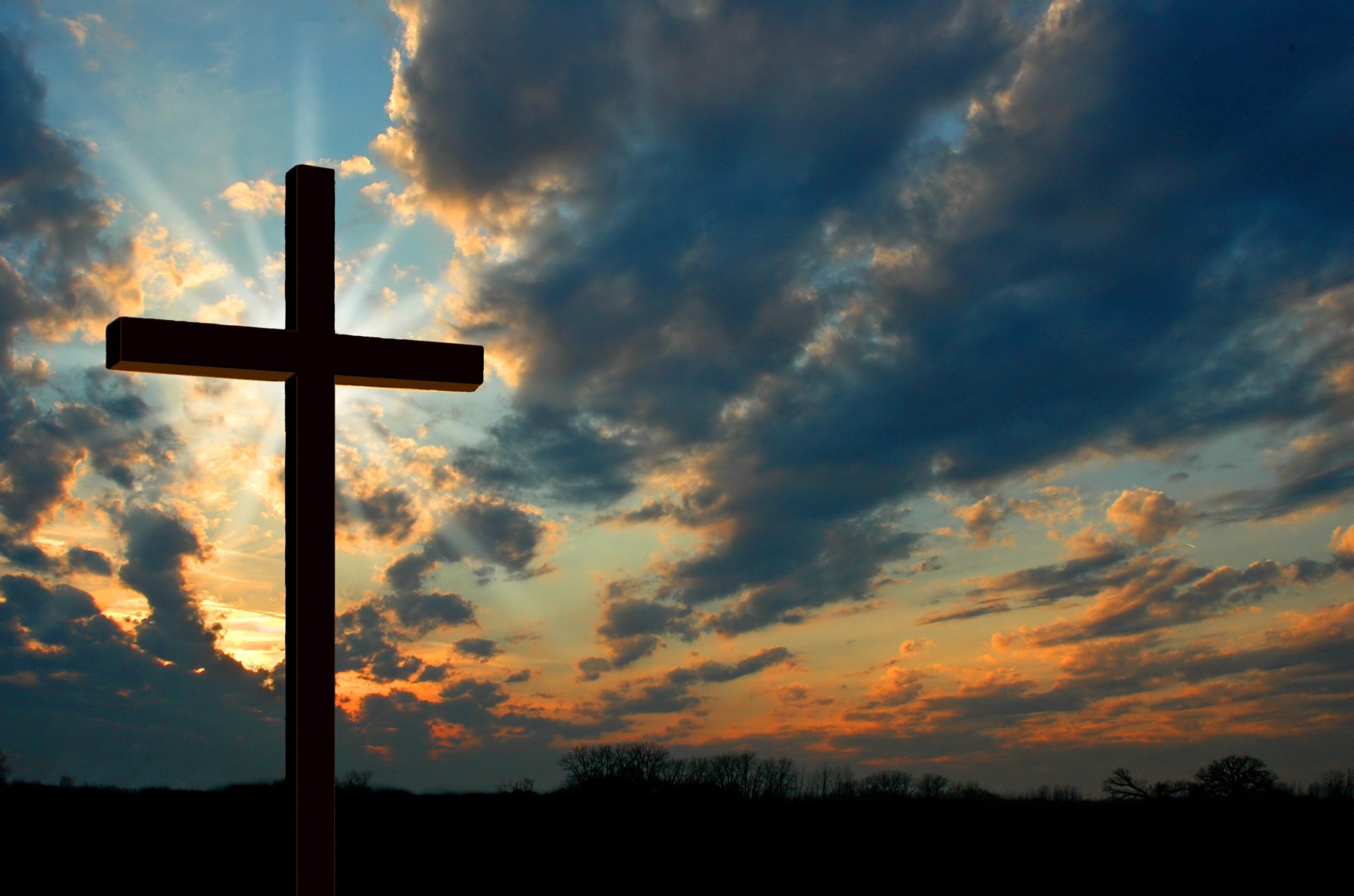 The Cross and Worship
And being found in human form, he humbled himself by becoming obedient to the point of death, even death on a cross.


—Philippians 2:8 ESV
The Cross and Worship
Since the New Year I've been reading through our 40-day NLW Bible Reading Plan on Worship. The past two days have been about the death of Jesus in Luke and Matthew and also of Abraham's willingness to sacrifice Isaac in Genesis 22.
I've been starkly reminded of God's ultimate gift to mankind and of His amazing, amazing love for us. Meditating on these passages has also deepened my experience and understanding of true worship.
The cross instructs us to worship.
So, what is worship? I've heard some say it boils down to obedience. But I believe it's more than simply being obedient. Worship is obedience to God that's motivated from a deep love and awe of God. The cross is a powerful place to learn about the kind of worship the Father accepts.
Jesus was obedient to death. We must be obedient to die. Paul wrote, "I have been crucified with Christ. It is no longer I who live, but Christ who lives in me. And the life I now live in the flesh I live by faith in the Son of God, who loved me and gave himself for me" Galatians 2:20 ESV.
He acted out of love for His Father and others. We should worship from love for Him and others. The Greatest Commandment expresses the essence of true worship. Jesus said, "You shall love the Lord your God with all your heart and with all your soul and with all your mind. This is the great and first commandment. And a second is like it: You shall love your neighbor as yourself" Matthew 22:37-39 ESV.
Jesus sacrificed his life. Worship means sacrificing our lives. One of the best passages to help us understand true worship is Romans 12:1. Paul said, "And so, dear brothers and sisters, I plead with you to give your bodies to God because of all he has done for you. Let them be a living and holy sacrifice–the kind he will find acceptable. This is truly the way to worship him" (NLT).
He prayed in Garden of Gethsemane, "Father, not my will, but Yours be done." Worship means forsaking our will for God's–no matter the personal cost or discomfort.
Abraham showed us a fully human example of what it means to choose worship over our on will. God told him to take his son, Isaac, and sacrifice him on an altar. Reading the narrative gives us no indication that Abraham questioned the Lord or even hesitated to do His will. It took them three days of traveling before they finally arrived at the Mount Moriah. That was three days spent with his son, days when Abraham could so easily have talked himself out of killing Isaac.
I mean, imagine that. God had said to kill his beloved son—the son God had promised and blessed Abraham and Sarah with in their old age, the son through whom God had said he would make of Abraham a great nation.
Wouldn't you be a bit curious as to what God was up to? Wouldn't you think twice about putting a knife through your own son's body to sacrifice him on an altar? God offered no explanation for his command. Such a directive would surely seem unreasonable and cold-hearted to most.
Yet, here is Abraham, riding his donkey faithfully and determinedly toward Mount Moriah to do the unthinkable—sacrifice his very own son.
Notice that Abraham's determination to worship and obey was due in part from his fear of the Lord. The angel who stopped him from offering Isaac said on God's behalf, "Now I know that you fear God, because you have not withheld from me your son, your only son" Genesis 22:12b.
God the Father didn't ask of Abraham what He wasn't willing to do Himself. When God the Father placed the sins of the whole world on Jesus, He had to turn His face away. He couldn't even look at own Son as He writhed in pain and anguish dying for the world. However, unlike God's intervening with Abraham, there was no animal, no person, nothing, that could take Jesus' place. He suffered and died alone, for you and me.
The cross motivates us to worship.
The horrible pain and agony Jesus endured through his trials and crucifixion should inspire us to worship Him with all that is within us. Regarding the cross, John McArthur wrote this:
"Christ's death is by far the most important event in human history. It is the focal point of the Christian faith and will be our refuge in the final judgment. Therefore it also ought to be the main sanctuary for every believer's private meditation. All our most precious hope stem from the Cross of Christ, and therefore our highest thoughts should also be rooted there…It is the shame of the modern church that our focus is so often fixed elsewhere."

The Murder of Jesus, p. xv-xvi
Another author tried to describe Jesus' physical pain in a way we might begin to fathom it.
"The unnatural position made every movement painful; the lacerated veins and crushed tendons throbbed with incessant anguish; the wounds, inflamed by exposure, gradually gangrened; the arteries–especially at the head and stomach–became swollen and oppressed with surcharged blood; and while each variety of misery went on gradually increasing, there was added to them the intolerable pang of burning with raging thirst; and all these physical complications caused an internal excitement and anxiety, which made the prospect itself–of death, the awful unknown enemy, at whose approach man usually shudders most–bear the aspect of a delicious and exquisite release."

Frederick Farrat, The Life of Christ, p. 499
Jesus determination and dedication should convict us. Prophesying of his imminent death, Isaiah wrote in the 1st person: "I offered My back to those who struck Me, and My cheeks to those who tore out My beard. I did not hide My face from scorn and spittle. Because the Lord GOD helps Me, I have not been disgraced; therefore I have set My face like flint, and I know I will not be put to shame" Isaiah 50:7 BSB. Jesus Christ, our Savior, who for the joy that was set before Him, endured the cross, despising the shame" Hebrews 12:2 NKV.
Oh, what a Savior!
His great show of love for each of us should bring us to our knees. Soak on this truth: "But God showed his great love for us by sending Christ to die for us while we were still sinners" Romans 5:8 NLT.
The cross frees us to worship.
The cross brings salvation, "for without the shedding of blood, there is no forgiveness" Hebrews 9:22 NLT. Simply put, there can be no worship of the Lord without a relationship with the Lord.

Harboring sin in our lives will cut us off from fellowship with God. According to Isaiah 59:1, because of our sins, he has turned away and will not listen anymore. There is only one way to be free: someone must pay the penalty. "Christ redeemed us from the curse of the law by becoming a curse for us" Galatians 3:13 NIV. "If the Son sets you free, you will be free indeed" John 8:36 ESV! We are now free to worship Him in spirit and in truth–and who couldn't worship knowing such truth as this!
The cross of Christ brings forgiveness to us, like a balm to our souls. Paul said, "We are made right with God by placing our faith in Jesus Christ. And this is true for everyone who believes, no matter who we are. For everyone has sinned; we all fall short of God's glorious standard. Yet God, with undeserved kindness, declares that we are righteous [in right standing, ok with him]. He did this through Christ Jesus when [on the cross] he freed us from the penalty for our sins" Romans 3:22-24 ESV, with commentary added.
Here's a prayer for us in response to his cross: "Oh Lord, please help us never forget the reality and the utter horror of your sacrifice on the cross. Just as Abraham willingly laid his son on an altar and You willingly gave up you Son, your only begotten Son, to die a cruel death for us, may we take up our cross and follow You all the days of our life—no matter how great the cost or how difficult the road."
I challenge you to take some time this week to read and reread the account of Jesus crucifixion in Matthew 26 and 27. Then read Isaiah's prophecy in Isaiah 53. Meditate on these chapters. Soak them into your mind and heart. Then go out into a world that desperately needs to see us deny ourselves, take up our cross and follow Jesus to the end.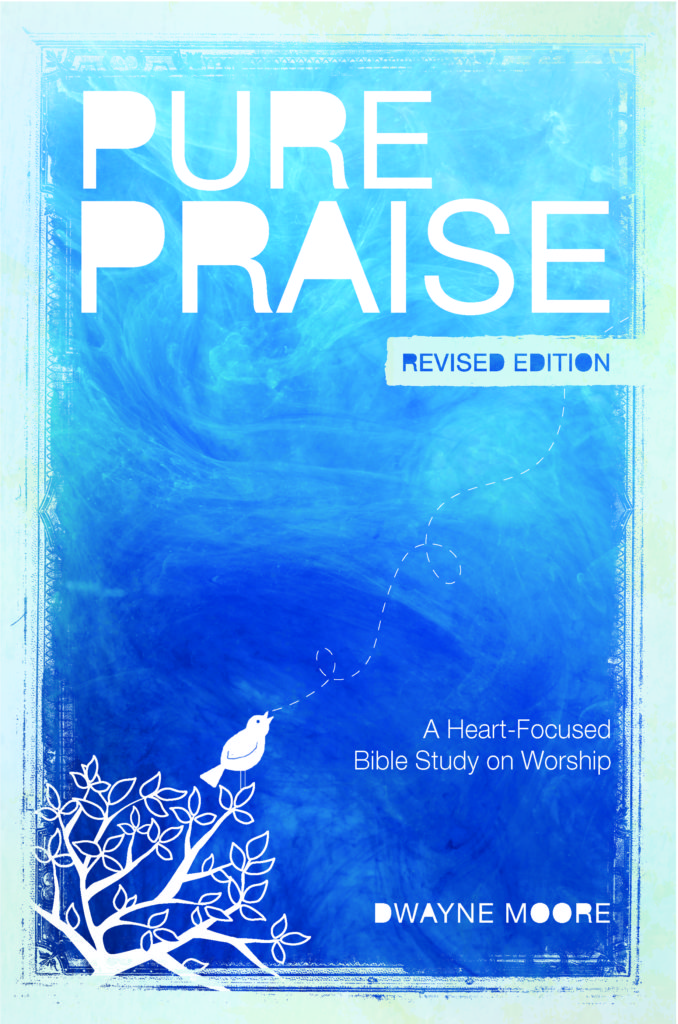 Want to learn MORE about worship? Order a copy of Dwayne's award-winning book!