Join us for 10 weekly sessions starting Tuesday evening, June 2nd. These 90-minute sessions will impact your life and ministry in ways you need and don't expect.
How do we know? Because hundreds have been impacted by Dwayne's coaching and mentoring over the years. Dwayne has over 30 years of experience leading others in biblical worship. He's served on staff at both small and large churches. He's led a staff of many and he's also had no staff at all. He's worked with some of the best and strongest pastors in the country, and he's worked with a couple who frankly were not. He's been in demand, and he was even "let go" from a church position once. He knows the in's and out's of ministry better than most–and the best news, he knows how to help YOU.
Maybe that's why his coaching was awarded a "Best of the Best" by Worship Leader Magazine. In fact he's won several of those awards over the years.
You don't want to miss this amazing opportunity to be encouraged and meet worship leaders from around the world. JOIN US! The course is only $299. Register NOW. Go to our Coaching Page for more information. (But hurry; space is limited. In fact we only have a couple spots still available for this upcoming phase.)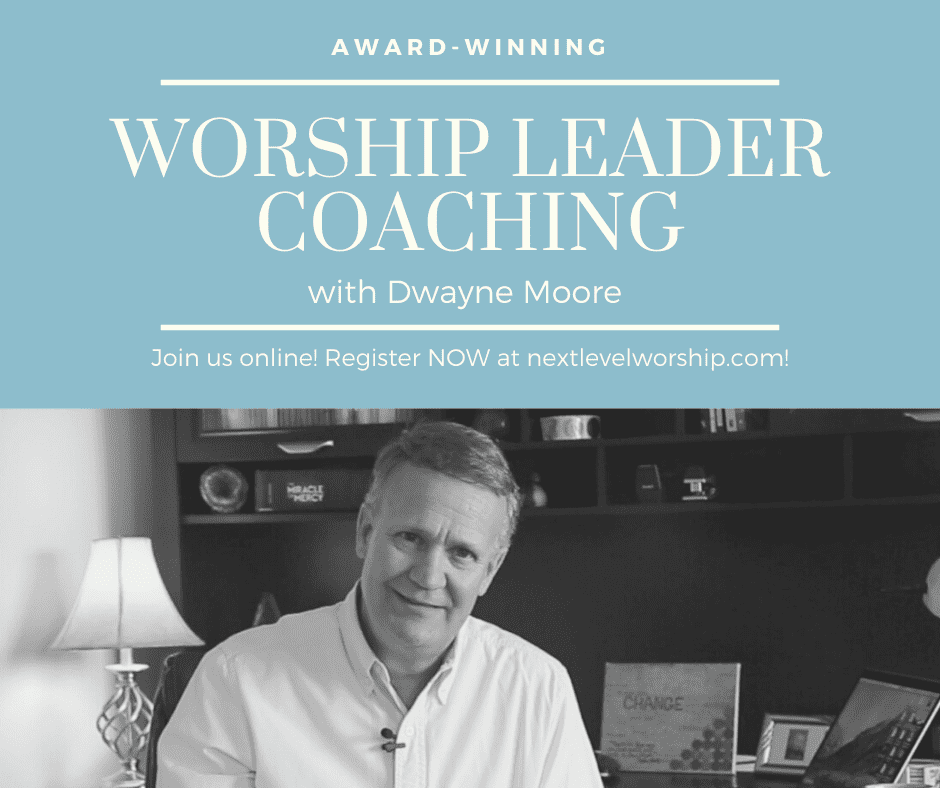 Weekly session topics include:
Growing Your Group Garden
Changing Your Worship Ministry Culture
Dealing with Conflicts in Your Group
Service planning, pastor relationship, set design, etc
Training Your Team Musically/Attracting Quality Musicians
Teaching Your Team Proper Stage Presence and Presentation
Developing Your Team to Be Ministers Through Music
Growing Your Group Spiritually
Organizing and Budgeting for Growth
Shepherding Your Team