Online Worship Leader Course – Early Bird Pricing is Open!
ONLINE WORSHIP LEADERSHIP COURSE WITH DWAYNE MOORE
September 11, 2017 through November 20, 2017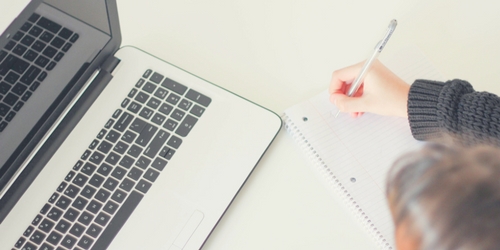 This 10-week online course is a great way to cover several important and practical topics on worship leading. You'll get lots of encouragement and advice from award-winning author and worship leader coach, Dwayne Moore, AND you'll have great discussions with other leaders in the class! We will meet weekly on Monday evenings from 8:00-9:30pm Central (Chicago) time beginning on September 11th.
REGISTER HERE with EARLY BIRD PRICING
The Online Worship Leadership Course is an online course consisting of 10 weekly sessions. Each session will be online using WebEx for video and phone conferencing. Participants will simply need access to the internet, a phone or computer microphone, and an optional webcam (camera). Once you register, you will be emailed the link and simple instructions you will need to access the web conferencing website. During each online session, you can sit at your computer and listen to and watch Dwayne teach. You can also interact with Dwayne and the other class members, asking questions and giving your input. Each session will include downloadable materials and resources. Upon completion, each registrant will receive a Graduation Certificate.
This course earns 3 credit hours at LIBERTY UNIVERSITY toward a worship degree. Learn more here.
Who is this course designed for?
The Online Worship Leadership Course is designed for church leaders who help lead worship and praise, particularly staff worship leaders, music ministers, and pastors. However, worship team members and other church leaders can also benefit greatly from much of what will be taught, since many of the principles Dwayne will be addressing apply to church leaders in general.
What will be expected?
Participants will be expected to: 1. Attend the weekly sessions if possible (or at least listen to the recordings of those they can't attend live). 2. Read 2 books (other than the Bible). 3. Do the weekly assignments. The weekly assignments will take about 2 hours per week to complete on average. Each weekly session will include: 1. a check-up time regarding the weekly assignments 2. a teaching segment by Dwayne 3. a time of discussion and prayer.
What are others saying about this course?
"Dwayne Moore has a desire to see the body of Christ truly understand what it means to honor God with our worship and let our lifesongs sing to God in spirit and in truth." – Mark Hall, lead singer for Casting Crowns
"If you're looking for a way to grow in your knowledge of what it means to be a worship leader, to be challenged to take your ministry to the next level, and to connect with other worship leaders who are on the same journey as you, I would highly recommend Dwayne's coaching opportunities." – Barry Westman, All About Worship.com
"If you feel like God has left the building, your life, or both, hold that thought. Because Dwayne Moore is going to teach you how God wants to saturate every nook and cranny, every nano-second of your existence." – Sally Morgenthaler, author of Worship Evangelism
REGISTER HERE with EARLY BIRD PRICING
If you want more information or have questions, please contact us! We would love to talk with you. You can reach us by email at office@nlwinternational.com
Check out our website for more resources, training, and missions opportunities!