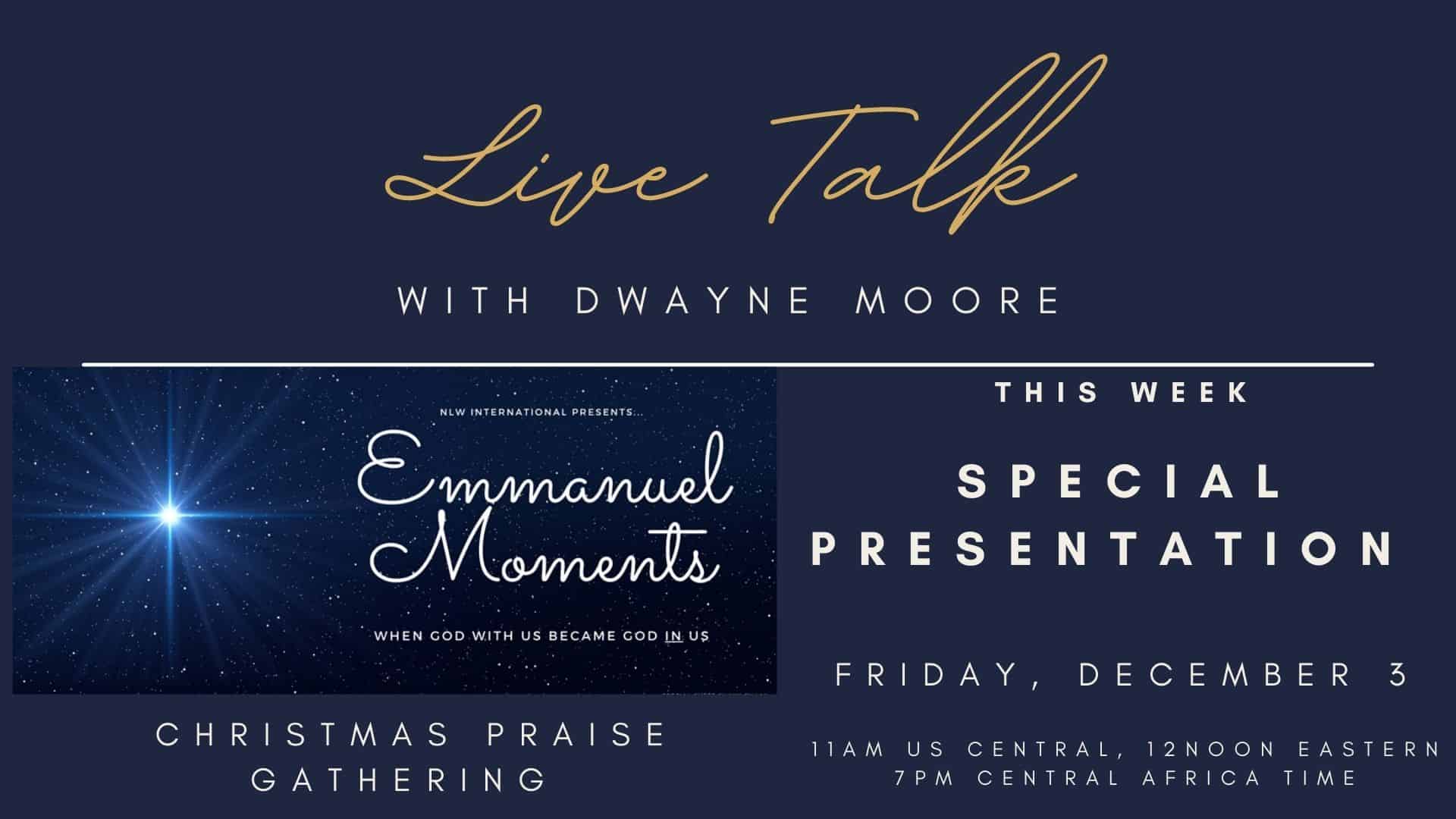 Live Talk Ep. 11: Christmas Praise Gathering
Join Dwayne Moore for this special edition of Live Talk, where we rebroadcast our Christmas Praise Gathering, which just took place on December 2nd, 2021.
Join worshipers from all over the globe as we celebrate together, Emmanuel Moments: When God with Us became God In Us.
Our special guest for this global online event will be Shaun Pillay. Shaun is the Associate Pastor and Minister of Evangelism and Discipleship at Olive Baptist Church in Pensacola FL. Additionally, members from our NLW Community will share moments when God transformed their lives.
Podcast: Play in new window | Download | Embed