VIDEO 1
Managing Healthy Tensions within Your Worship Ministry
Creativity in worship services versus familiarity, planning vs. spontaneity, talent of a player versus their commitment level to your church and your ministry philosophy… These are but a few of the many "healthy tensions" many worship ministries struggle with week to week. Rather than seeking to resolve these tensions or even balance them, Dwayne will help you discover ways to manage them for the best outcome for your ministry and the most progress for your church.
________________________________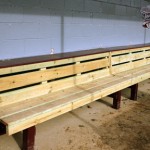 VIDEO 2
Deepening Your Bench of Quality Worship Musicians
How can you recruit, train and ultimately entrust worship leading to people within your church? How can you better attract musicians from your area you can trust to enhance your worship team? Our expert panel of worship leader coaches will give you practical and helpful advice from their combined years of experience. Panel experts include Dwayne Moore, founder of Next Level Worship and author of Pure Praise, Jason Hatley, founder of WorshipLeaderInsights.com and author of Engage, and Dr. Jody Dean of New Orleans Southern Baptist Theological Seminary.
________________________________
VIDEO 3
How to Start a Praise Band in Your Church
Dwayne has worked with hundreds of bands over the years, and he has started several successful praise bands in churches. Whether your church has a hundred or a thousand in attendance, you will get some great advice and practical insights that you can use to build a strong worship team of musicians and ministers.
________________________________