መርሃግብሩን እና ለመመልከት እና ለመሳተፍ በመስመር ላይ መሆን ያለብዎትን ለማወቅ እባክዎ ይህንን ገጽ ይከተሉ ፡፡
ማስታወሻ-ዋና የማስተማሪያ መልእክቶች ብቻ ወደ ኡርዱ የተተረጎሙ ናቸው ፡፡ ለሌሎች ነገሮች ሁሉ በቀጥታ በእንግሊዝኛ ወደምናሰራጭበት የቀጥታ ምግብ ገጽ መሄድ ያስፈልግዎታል ፡፡
እባክዎ ከዚህ በታች ያሉት ጊዜያት ግምታዊ መሆናቸውን ይገንዘቡ።
Please follow down this page to know the schedule and where you need to be online to watch and engage.
NOTE: Only the main teaching messages are translated into Urdu. For everything else you will need to go to the Live Feed Page where we are broadcasting live in English.
Please understand that the times below are approximate.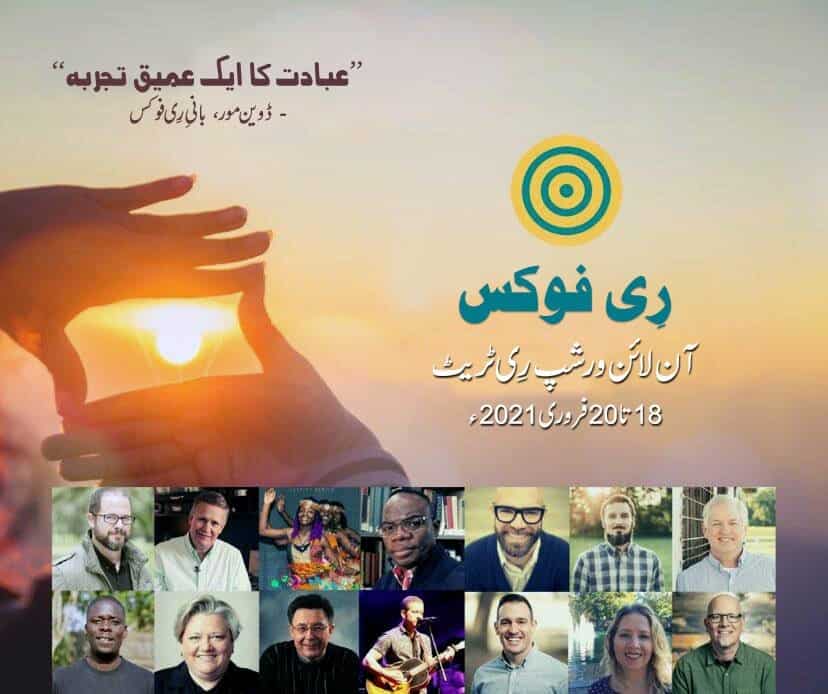 ክፍል 1
ዓርብ 19 የካቲት (ከጠዋቱ 3 00 ሰዓት እስከ 8 40 ሰዓት የፓኪስታን መደበኛ ሰዓት)
Session 1
Friday, 19 February (from 6:00am-8:40am Pakistan Standard Time)
እንደ አለመታደል ሆኖ በአማርኛ ቋንቋ የተተረጎሙ ቅጂዎች የሉም ፡፡ ይቅርታ እንጠይቃለን ፡፡
Unfortunately, there are no translated recordings available in Amharic. We apologize.
5 10 am – 5:40 am ትንሽ ቡድን ጊዜ
5:10am – 5:40am SMALL GROUP TIME
ወደ የእርስዎ አነስተኛ ቡድን ይሂዱ ፡፡ ወዴት መሄድ እንዳለብዎ የማያውቁ ከሆነ እባክዎ የቡድን መሪዎን ያነጋግሩ ፡፡ የቡድን መሪ ከሌለዎት በኢሜል ይላኩ office@nextlevelworship.com እናም እርስዎ የሚፈልጉትን ቦታ እንዲያገኙ ለማገዝ እንሞክራለን ፡፡
Go to your small group. If you do not know where to go, please contact your group leader. If you do not have a group leader, then email office@nextlevelworship.com and we will try to help you get where you need to be.