Worship Leader Spotlight – Jeremy Berkeley
CEO of JB Music Consulting LLC in Bowie, Maryland
By Savannah Cone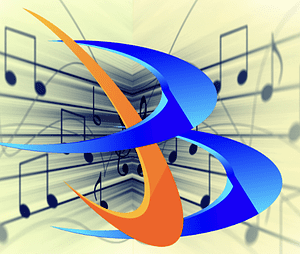 Jeremy's passion for worship leadership led him to take a deep dive into the principles of worship leadership. Jeremy has participated in Next Level Worship International's coaching program, regional conferences, and read Dwayne Moore's Pure Praise. After many years of serving on a church staff as a worship leader, he has decided to take his knowledge to others. Now, Jeremy has started a music and worship consulting business where he helps match musicians with churches. Since the pandemic, he has been guiding churches to conform to the new norm.
The importance of technology
Part of this post-pandemic reality is the importance of using technology to elevate the church experience. He described his favorite part about this business has been seeing church leaders be willing to use technology to reach into the home. "You can reach a million by a click of a button." Jeremy believes technology has opened the door to reach much farther than just our four walls and teaches churches to embrace this exciting opportunity.
A worship team's encouragement
With Jeremy's consultation, he encourages worship teams to be both spiritually involved and musically engaged. "We have to think of worship as a ministry, not a gig." Ministry offers the opportunity for life change, whereas a gig is in and out. He always encourages his musicians to have a lifestyle of prayer and to care for the people they minister to.
Post-pandemic, rehearsals became scarce, zoom rehearsals are common, and self-practice is required. Now more than ever before, knowing the music before a Sunday service requires much self-discipline. "YouTube is an excellent resource to learn music, no excuse not to stay sharp." Jeremy expects his musicians to be willing to put in the work to reach excellence.
Contact Jeremy
If you are in the Bowie, Maryland area and looking for a new musician, worship leader or post-pandemic guidance contact Jeremy at jbmusicconsultingllc@gmail.com.
Jeremy Berkely is the CEO and founder of JB Music COnsulting LLC in Bowi, Maryland. He has served in the worship ministry for the majority of his life and is excited to lead others in his experiences.