The Road Back
by Dr. Johannes Schroeder
After more than a year of turbulence and restrictions in our ministries it is time to look ahead to what comes next. It is time to head down the road back. How could a return into corporate worship look like? What did we learn from these past months? What tasks lie ahead? Let's tackle these questions together.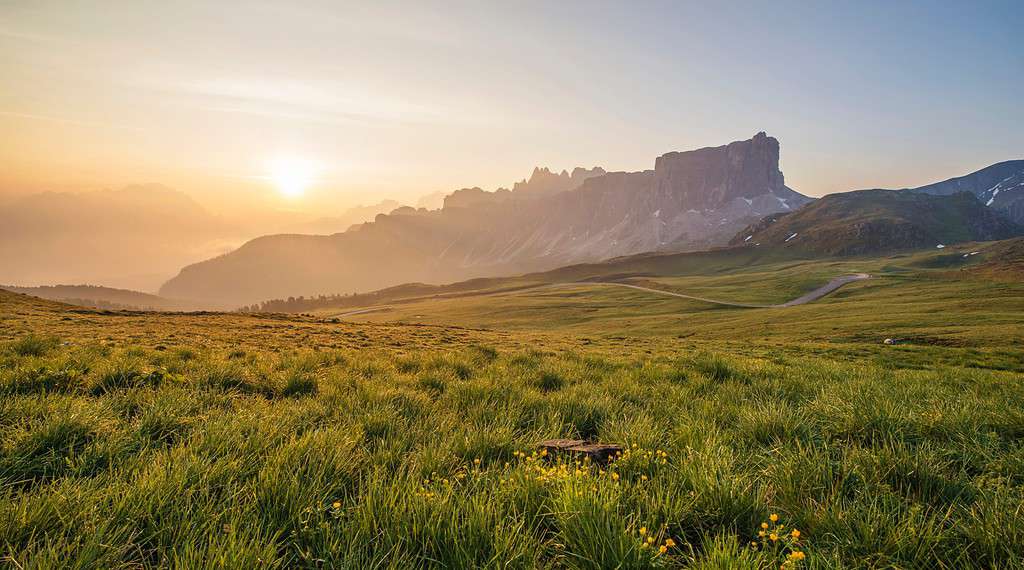 Restart
My computer sometimes needs a restart. The programs are behaving strangely, and my commands no longer produce desired outcomes. A restart helps to restore proper functionality to my PC. And maybe the road back to full ministry can be a chance to restart as well. After years of ministry and routine it's possible to have lost sight of foundational aspects of worship. Are we still all about God? Are still seeking his glory? Is this still a ministry for the church? Have lesser aspects taken precedence? Maybe the music and performance have become the focus. We were chasing the right format to reach the most people. We got entangled in disputes over side- issues. A restart is a chance to reaffirm the foundations of our ministry. This will restore proper functionality, sort out our heart and mind, and place us again without compromise under the Word of God. "Give thanks to the LORD, for he is good, for his steadfast love endures forever." (Ps 136:1). To praise the character and acts of God has been the expressed mission King David gave his temple musicians. Restart. That means to refocus on this mission. Which songs, which sounds, and which forms will lead your church back into the praises of our God?
Restoration
Unfortunately, this has happened to me one too many times. I composed a text document on my PC and then, by accident or mere stupidity, I lose part of it or even all. Happily, my computer is smarter than me and there is often a back-up file somewhere that helps me to restore what was lost. Restoration "heals" what has been damaged or broken by mistakes or problems. Could this be the very task for us church musicians after a year such as the one we just experienced? Music can heal, comfort, remind, reorient. In our pews there are hurting, shaken, and damaged people. They desperately need restoration. The road back includes this tremendous responsibility. Recently Rick Warren said in an interview, "The COVID crisis bring us a tsunami of grief and soul-pain."  Maybe he is right. This time might have cost as more than we can yet see. It is good to give thanks to the LORD, to sing praises to your name, O Most High" (Ps 92,1). Praise is good. Praise is healthy. It focuses the mind to where help truly comes from. The Most High. Restoration. That is our task, our chance, yes, our responsibility. It starts in our own hearts. We ourselves must be whole first, and then we sing towards the restoration of the people in our church.
Reunification
There is no need to explain the meaning of reunification to a German citizen. Many were eyewitnesses to the miraculous non-violent reunification of East and West Germany in 1990. Reunification brings back together what belongs together. World politics and war had separated a people, families, and friends into isolated factions. But all that changed over 30 years ago. A new and united nation was born. The circumstances of the past months inevitably distanced us from each other. Families could not support their dying loved ones. Sickly and elderly people where isolated for safety reasons. Many had to endure the painful experience of a silenced worship. The road back is a path back to community, back to moments of reunited praise and worship. But reunification is more than just to continue what has been done before the crisis. Something new must be the result. We just can't afford to waste this unique opportunity. Now the hearts of our fellow believers are open. They had lost something when corporate worship stopped. It is on us to explain what that was. But do we have a biblical answer? Can we teach our congregations? Oh, I pray, that we can! It is time to get ready to lead our churches into a new, reunited fellowship with God and with each other. "Bless the LORD, all his hosts, his ministers, who do his will! Bless the LORD, all his works, in all places of his dominion. Bless the LORD, O my soul!" (Ps 103:21-22). This our address to our people; the invitation to praise! But we must understand ourselves first what these words mean, and how praise leads to deeper fellowship.
Let's pray together that the road back is a restart for our ministry, a ministry that restores broken hearts and reunites the church in a deeper a fellowship than ever before.
Dr. Johannes Schroeder is a native of Germany who was involved in preaching and teaching, as well as making and leading music for most of his life. Having received formal training in engineering, ministry, and education, he currently ministers as a pastor for teaching and worship at a local church in southern Germany. At Bible Seminary Bonn he teaches practical theology and leads the Institute for Theology and Music. As part of that ministry he writes a weekly blog on wortundlobpreis.de as well as a podcast on godi-podcast.de. Together with his pastor-songwriter friend he manages the Christian publisher Liedeo. On a national level he serves on the board of an association of German evangelical churches (FEF). He currently lives in Aschaffenburg, Germany, and shares his life with his wife, Magdalena, and their three children.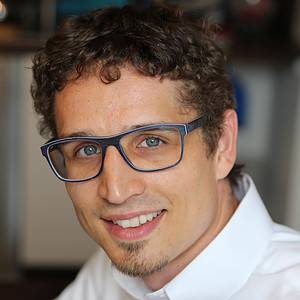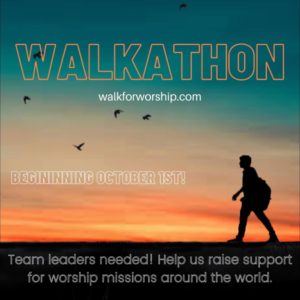 We are looking for people to walk for us in our annual Walk for Worship Walkathon. Will you help us raise money for next year's mission trips? We are hoping to go to 5 countries in Africa & Europe, in addition to leading mission efforts here in the US. Please go to walkforworship.com and sign up to walk for us. Thanks in advance!! #NLWI