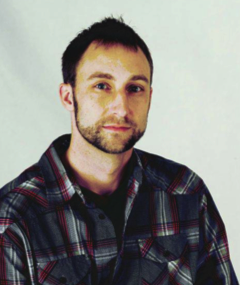 Impact Profile: Mike Sooy
Name: Mike Sooy
Age: 43
Country: USA
Role: Worship Arts Leader
Mike's Story
Meet Michael, a worship arts leader from the United States. Michael came to us by way of a worship conference at Cedarville University. He sat in on a leadership training session with Dwayne Moore and made an instant connection with him.
Even in just that short class, he could tell that there was something special, passionate, and genuine about Dwayne and his approach to worship. After inquiring more about Next Level Worship and exchanging contact information, Michael stayed in touch through phone calls and emails till the time was right to take the next step.
He signed up to take all 3 online coaching sessions and has been greatly motivated and driven by both the content that Dwayne and other special guests have shared, as well as the other worship leaders and pastors around the world that are also taking these sessions. Coming from small town America, he has found this to be an amazing opportunity to expand his horizons and begin to see even more of the bigger picture of what God has in store for His church.
Since then, Michael has begun to connect and build relationships with other NLW leaders around the world, attended the ReNEW conference in Fort Wayne, IN, and is now looking to be a part of the NLW Sponsorship program and potentially host a ReNEW conference at his church in northwest Ohio.
NLWI's Impact
In Mike's own words: "I have been in church literally all my life, and have been a full time worship leader for 20 years. The coaching sessions I've been taking with Dwayne have been great at bringing me back to some of the basics and reaffirming some of the things I already knew, but it has also fundamentally changed how I look at a lot of my worship ministry and how I plan to move forward from here on out. NLW has provided me with invaluable information and inspiration."
---
"Do yourself a favor, and get involved with them today! The opportunities for your own growth, as well as helping others to grow, are enormous. Partner with NLW, dream God sized dreams, and experience your worship ministry growing inward, upward, and outward."

Mike Sooy
---
Ways You Can Partner with NLWI
Be a Prayer Partner
Donate to us
Use our Resources
Join Us on a Mission Trip
Volunteer at a US Conference