December Prayer Partners Letter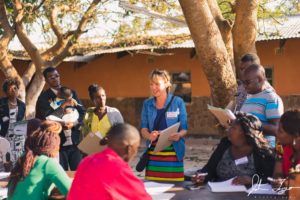 To be a Prayer Partner with NLWI and receive monthly prayer newsletters, please sign up here.
Next Level Worship
Prayer Partners Letter
December, 2017
Dear friend,
Thank you for being a Prayer Partner with us. Hope your December is off to a great start! Hard to believe it's almost Christmas.
What an amazing year this has been for our family and for Next Level Worship. It has been a year of big transitions, exciting growth and challenging struggles. This year our ministry trained worship leaders in 10 countries, led multiple conferences in the US and abroad, added staff, and saw 60 people come to Christ through our worship evangelism events! I left my church position in Louisville and went full-time with NLW. That was a huge step of faith for Sonia and me, but God has faithfully provided for our financial needs.
The Lord continues to direct us forward with Next Level Worship. We're not looking back or looking around for other jobs or options. He has given us a clear calling and vision to serve worship leaders and help churches. Our most challenging struggles this year have been trying to sell our home and leaving both our sons in Louisville when we moved to AL. (We can testify that empty nesting is for the birds!)
Please pause to read the requests below and join us in asking the Lord for these things now:
Sonia and I still need to sell our house in Louisville. It's a beautiful home in great condition and priced to sell. We don't know why it hasn't sold yet, but we continue to believe the Lord's timing is perfect.
In 2018, we want to put together children's church materials to teach children in Africa about true, whole-life worship. Our vision is 8-weeks of lessons and take-home sheets. Please pray the Lord sends us whom He wants to help us write the materials and the money we need to develop, print and distribute the materials.

We're still hoping to bring our Africa Director, Donald Kutala, over to the US for a month-long US fund-raising tour next year. Pray his VISA is granted. He is waiting now and hoping for good news from the US Embassy in Zambia where he lives.

We still need 14 North American worship leaders who will be sponsors for our upcoming round of Africa worship leader sponsorships.We currently have 16 signed up. Please join me in petioning the Lord to send us quality leaders to be sponsors, who understand and appreciate long-term mentoring and investment.

It would be very encouraging to hear from you, if only a brief reply to let us know you read and prayed specifically for us today.
Please note: People can now text to donate to us. Please pass the word to your friends to text NLWDONATE to 41444 to donate to our ministry. People can also give online or mail end-of-year donations to PO Box 252, Lacey's Spring, AL 35754. Donations to NLW are tax-deductible!
Blessings on you and your family. Hope you have a Mighty Christmas! Thank you again for being a Prayer Partner with us!
Dwayne
Dwayne Moore
President, Next Level Worship International
tel: 877-699-3226
email: dwayne@nextlevelworship.com
Website: nextlevelworship.com
Facebook: nxtlevelworship
Twitter: @nxtlevelworship